Editor's Note: Peniel Joseph is the Barbara Jordan Chair in Ethics and Political Values and the founding director of the Center for the Study of Race and Democracy at the LBJ School of Public Affairs at the University of Texas at Austin, where he is also a professor of history. He is the author of several books, most recently "Stokely: A Life." The views expressed here are his.
Today, January 12, marks the eighth anniversary of the devastating Haitian earthquake that claimed as many as 300,000 lives, shattered the island nation's infrastructure, and sent thousands of displaced people across a global diaspora that included relocation in parts of the United States. The dignity, resilience, and nobility of the Haitian people stands in stark contrast to President Donald J. Trump, who spoke of Haiti dismissively in a meeting with members of Congress Thursday.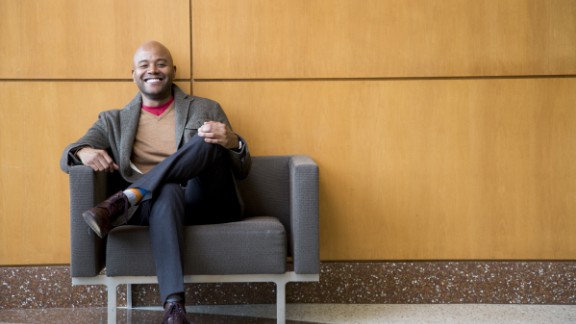 Kelvin Ma/Tufts University/Kelvin Ma/Tufts University
While Trump and his critics debate the precise language he used about Haiti in a discussion of immigration, he has shown personal enmity for the island nation's people with his administration's decision to end Temporary Protected Status for the nearly 60,000 Haitians who came to the United States as a result of the quake.
The President, who has since denied he used a slur to describe Haiti and Africa, reportedly contrasted undeserving Haitians seeking American refuge with Norwegian immigrants – whose skin color presumably makes them the kind of immigrants more likely to Make America Great Again.
The President's toxic racial animus, lack of compassion, and bold disregard for human rights have propelled the nation into a profound moral crisis, one that is taking place on the world stage for all to see. America is only liberty's surest guardian when we remain true to our highest ideals. For Haitians, this record has been decidedly mixed.
Between 1791 and 1804 Haiti underwent a trial by fire and blood that transformed it from a French colony of slaves into a republic of citizens. To this day, Haitians around the world proudly lay claim to this revolutionary history that led to the creation of the first independent black-led nation in the western hemisphere.
The subsequent 214 years of Haitian history have been marked by triumph and tragedy. Americans more easily identify with Haiti as a kind of Greek tragedy than a nation whose victory over racial oppression inadvertently sowed the seeds to financial exploitation, resource extraction, and internal flaws that Haitians courageously struggle against to this day.
I learned this the hard way as a New York born-and-raised first-generation Haitian-American. In the American imagination, Haiti appeared as a fever dream, plagued by poverty, political violence, and, during the 1980s, an AIDS crisis.
Like Thomas Jefferson's refusal to recognize Haiti after the revolution, American media largely ignored the way in which Haitian culture – and Haitian people – shaped the black freedom struggle in the US through their example and legal (and at times illegal) immigration.
A double standard against the Haitian people continued into the 20th century, one that included an almost two-decade American occupation of Haiti, the federal government's support for authoritarian rulers, and an unwillingness to extend help to Haitians fleeing repressive regimes in the same humanitarian manner enjoyed by Cubans.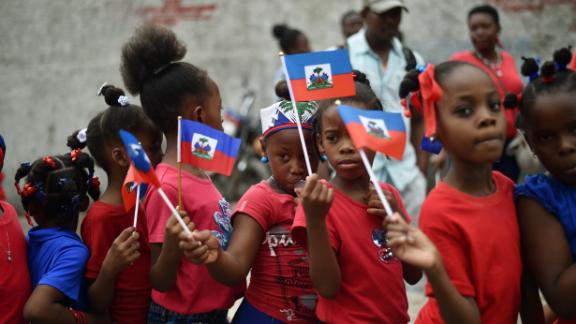 HECTOR RETAMAL/AFP/AFP/Getty Images
The 2010 earthquake irrevocably changed US-Haitian relations. America led the global response that found new financial, material and human resources pouring into the country. From the ashes of natural disaster Haitians came to be seen through new eyes in this country.
President Barack Obama, in sharp contrast to his successor, gathered the full measure of American power to aid Haiti, including granting temporary protective status to tens of thousands who remain in the US, having secured jobs, married spouses, and raised children who are American citizens. Former President Bill Clinton served as a special envoy to Haiti, visiting the island on numerous occasions and offering a powerful symbol of American empathy toward Haiti.
As a candidate, Donald Trump promised to be the "champion" of Haitians, during a well-publicized appearance in Miami. Throughout the course of a tumultuous campaign where critics denounced him for racially charged language against blacks, immigrants and people of color, Trump made symbolic gestures toward statesmanship by declaring his intention to be "president of all people."
The Haitian people, which includes a global diaspora scattered throughout the world with beachheads in American cities such as New York, Boston and Miami, are apparently excluded from the President's conception of citizenship and the wider human family. This should come as no surprise, since Haiti's swaggering revolutionary history has always discomfited white supremacists.
Unfortunately, Trump's disgraceful view of Haiti is backed by the full and potentially crushing weight of federal policy, if not the American people.
Eight years ago, America showed its best face in coming to the aid of Haiti. From universities and NGOs to elected officials, churches and the military, the nation banded together to provide support in acts of faith that were amply rewarded with a greater understanding of Haiti and its people.
Numerous journalists, students, artists and ordinary citizens traveled to Haiti and came back with stories of hope, redemption, and love amid unimaginable grief, death and catastrophe. The resiliency and strength of the Haitian people proved to be the common thread to all of these stories. Americans, as well as Haitians, need that state of grace now more than ever.