Editor's Note: Carrie Sheffield, a conservative commentator, is the founder of Bold, a digital news network committed to bipartisan dialogue. The opinions expressed in this commentary are her own.
(CNN) —
The ongoing conservative civil war came to a head Tuesday with the ouster of Steve Bannon at Breitbart News. This latest twist comes in the wake of a dispute between President Trump and Bannon, triggered by bombshell quotes in Michael Wolff's "Fire and Fury" book.
It's disappointing that Wolff comingles fact and fiction, leaving the truth hanging. As anti-Trump conservative David Brooks says in The New York Times, "Wolff doesn't pretend to adhere to normal journalistic standards. He happily admits that he's just tossing out rumors that are too good to check."
After some silence, Bannon rejected the quotes attributed to him calling Trump's son, Don, Jr., "treasonous" for meeting with a Russian lawyer during the 2016 campaign. Trump has understandably distanced himself from his former adviser. One of Bannon's lead financial backers, Rebekah Mercer, has also distanced herself from Bannon, siding with the President.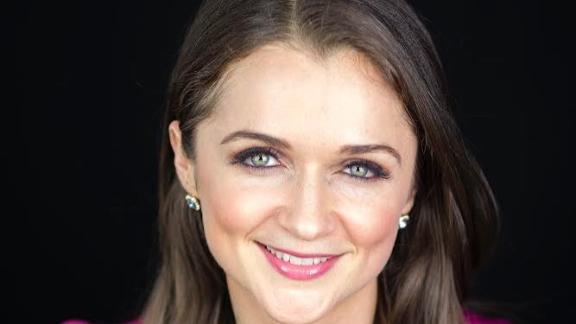 Peter Cooper
By separating himself from Bannon, Trump is continuing to govern more like a traditional conservative than many observers expected. Bannon embodied the ongoing strife surrounding the conservative movement, and he sought to circumvent the President and become a movement by himself, in spite of Trump.
Yet Bannon's fortunes only rose because of Trump, and he joined the Trump campaign in the homestretch, more than a year after the candidate descended the Trump Tower escalator. Bannon's attempt at internal guerilla warfare is harmful for the future of the conservative movement. If Bannon helped sound the war cry that led to Trump's victory, he failed to understand that to everything there is a season, including peace.
If conservatives are smart, Bannon's departure will be a turning point to move beyond the contentious climate of a conservative civil war launched amidst the 2016 election among the Never Trump "Establishment" types, the bomb-throwing, anti-establishment Bannonites and the growing body of conservative Trump supporters.
Congress hangs in the balance with November's elections, and ongoing fracturing will be a stumbling block to advancing a conservative policy agenda. Trump was the most non-traditional candidate in modern history, with no elected public policy track record and an aggressive tone. But now a year later, he's delivered in big ways that even the most ardent Never Trump conservatives must acknowledge.
Trump has succeeded in placing stalwart conservative judicial nominees at all levels, spearheaded the most robust tax reform in a generation, protected Internet freedom by rolling back flawed net neutrality, and let the world know American energy policy is made in Washington, not on foreign soil. Abroad, Trump continued the efforts that led to ISIS' defeat, stood up to Pakistan on terrorism, rightfully acknowledged Jerusalem as Israel's capital, successfully pressured China to support tougher North Korea sanctions, bolstered the Ukrainians against Russia, and more.
It's time for the Never Trumpers (who are my former 2016 compatriots – I wrote in Sen. Ben Sasse (R-Neb.) as a protest presidential vote) to stop living in a fantasy world: Trump isn't going anywhere. The criminal Russia collusion investigation against Trump has not yet turned up evidence of criminal collusion by the President.
Any discussion of the 25th Amendment and Trump's fitness for office is detached from reality. There is currently no evidence that Trump is either physically unable to perform the duties of president or that the requisite number of leaders would coalesce to remove him.
Even Brooks, still an anti-Trumper, acknowledges that most virulent anti-Trumpers don't know any Trump supporters, living in their own bubbles. Sadly, this perpetuates the very problems that lead to our fractions 2016 election.
The way conservatives transcend the tumultuous political climate is to help Trump, and therefore America, succeed. That doesn't mean lawmakers should agree with the president on everything, but the continued Never Trumpers are rejecting William F. Buckley's mantra to back "the rightwardmost viable candidate." Turning your back on a Republican president in office undermines the spirit that Buckley supported.
Conservatives can grow their governing base if they work together. As CNN's Chris Cillizza reports, Democrats must defend 26 Senate seats in November, compared to a mere eight for Republicans, and 10 of those Democratic seats are in states that Trump carried in 2016 – including five where he dominated by double digits.
However, conservatives also need to collaborate against the joint risk as an incumbent party in a non-presidential cycle, historically bad news for the party in power – and especially this year, when polling suggests Republicans are in trouble. In the House, Larry Sabato reports 12 seats held by Democrats went for Trump compared to 23 seats held by Republicans in districts that voted for Democrat Hillary Clinton in 2016.
It appears that Trump will be focusing on infrastructure as an early 2018 priority, hoping for a bipartisan win. Immigration is another area where cross-aisle conversations are ongoing. And welfare reform is a topic in which the two parties could work on a repeat of the 1996 reforms that was arguably the catalyst that lifted millions of people out of poverty.
Get our free weekly newsletter
Trump's victory blindsided many "Establishment" conservatives, but that doesn't mean they and MAGA foot soldiers can't and shouldn't work together. Rather than stubbornly clinging to preconceptions about each other, dialogue and respectful understanding of differences will move us forward. A reconciliation could take us a long way back toward Ronald Reagan's Shining City on a Hill.