Moon Jae-in can't be accused of lacking ambition.
When the South Korean President was asked by CNN what he wanted to be remembered for, he said he wanted to be the leader "who built a peaceful relationship between the North and South."
This week Moon made a major step in that direction, as North Korea agreed to send a team to the Winter Olympics and hold talks to ease military tensions – the most significant thaw in relations between the two for years.
It's a major achievement for Moon, who, as his counterparts in Washington and Pyongyang have threatened each other with nuclear destruction, has consistently promoted dialog and peaceful reconciliation as the way forward.
In his New Year's press conference Wednesday, Moon said his "goal is to resolve the North Korean nuclear problem and solidify peace during my term."
"War must not break out on the Korean Peninsula again," he added.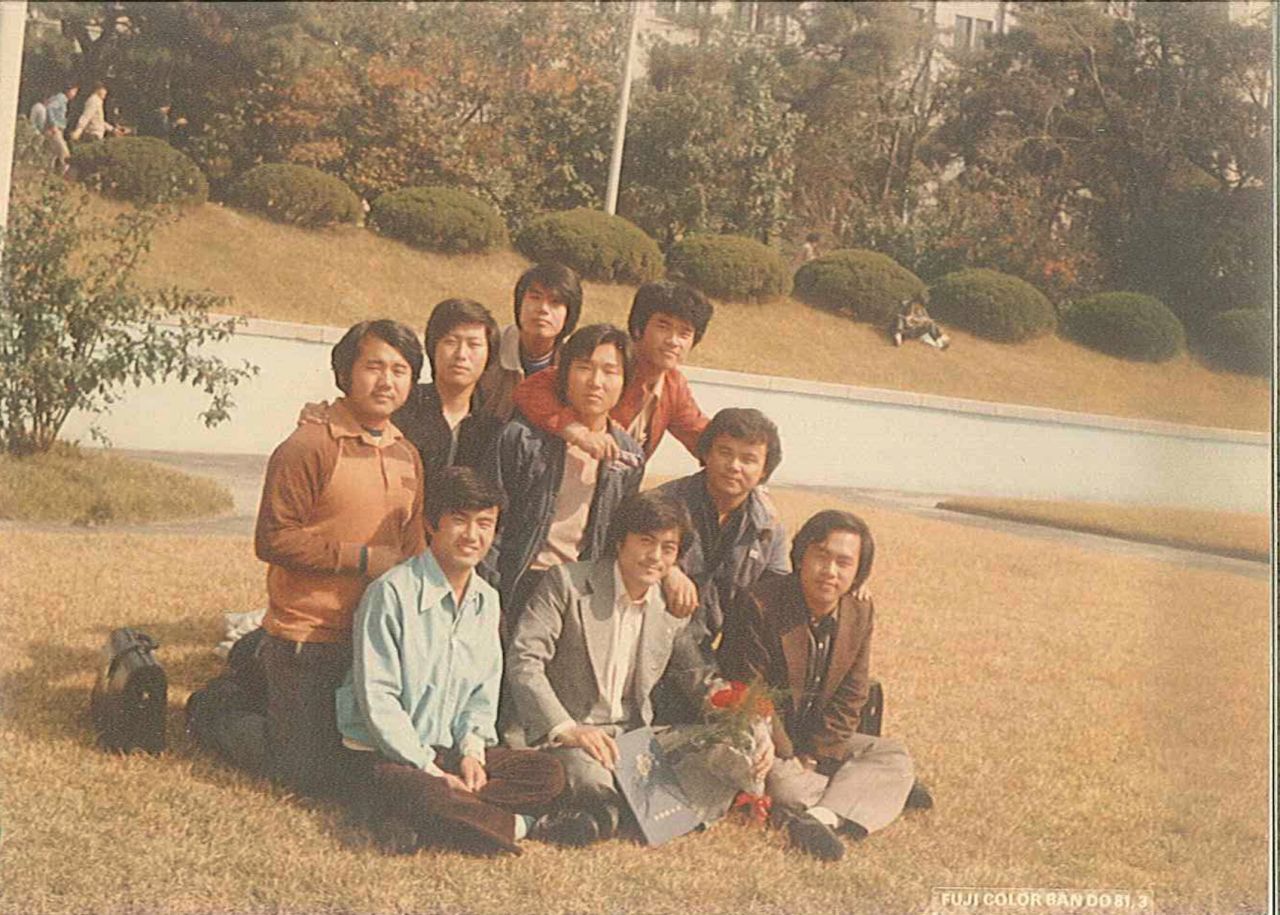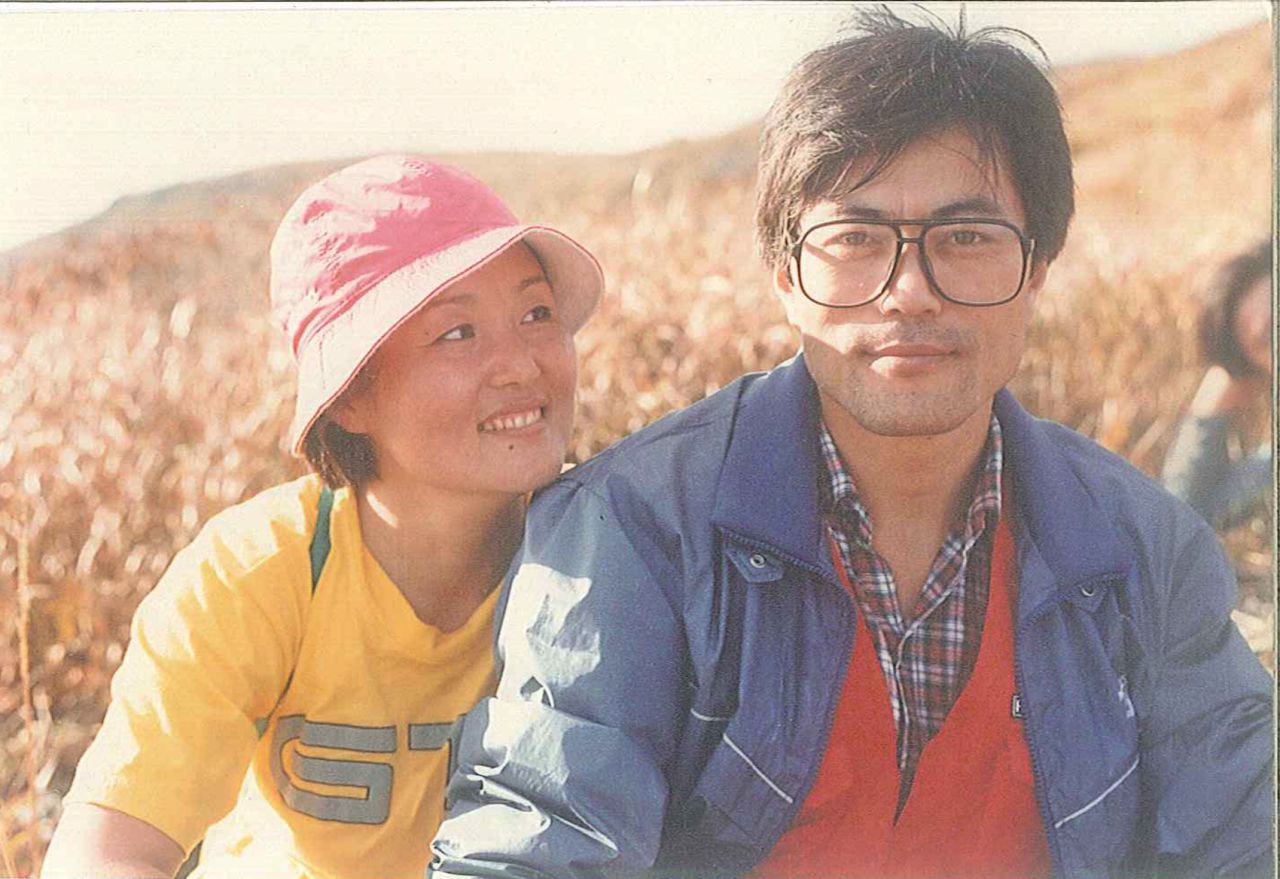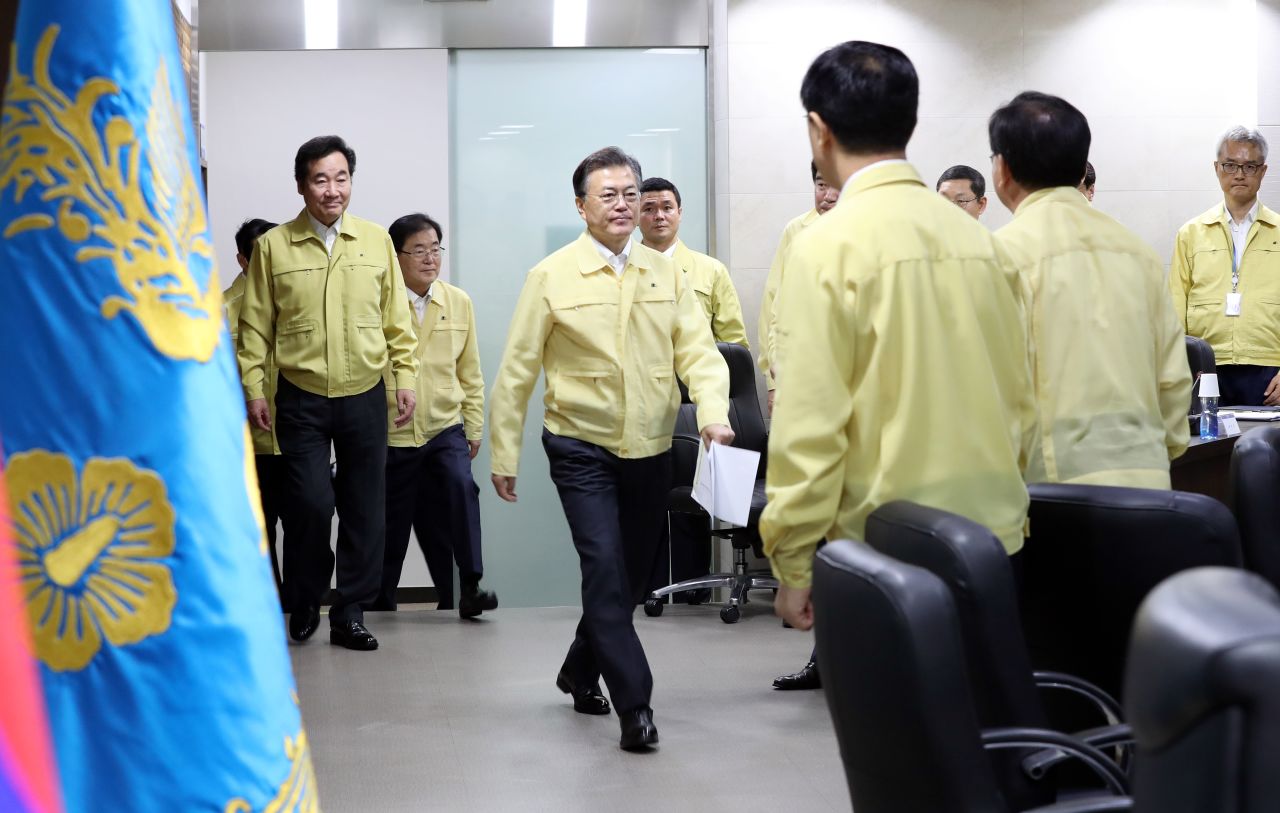 From then to now: South Korean president Moon Jae-in
Son of refugees
Born in 1953, five months before the end of the Korean War, Moon's early life was shaped by that conflict.
His parents were among thousands of refugees to flee North Korea in December 1950 as part of a United Nations evacuation.
"They fled to seek freedom and came to South Korea," Moon told CNN last year. "(They) always longed to go back and reunite with their families (but) they were not able to realize this dream."
In 1976, while Moon was a special forces soldier – military service is mandatory in South Korea – a group of North Korean soldiers crossed the DMZ and killed two US officers in a dispute over the pruning of a poplar tree which had been blocking the line of sight for soldiers on the South Korean side.
That sparked a crisis, with US forces going to DEFCON 3 and President Gerald Ford's advisers considering military action against the North in response or blowing the tree up "with a laser bomb."
Moon Jae-in on North Korea and the United States
Protester to politician
Following his military service, Moon was also intimately involved in domestic politics. As a law student in the 1970s, he was arrested and jailed after taking part in pro-democracy rallies against the dictatorship of Park Chung-hee.
"At that time, people said (protesting) was like hitting a stone with an egg, but I still believed in the strength of the egg," Moon said.
He passed the bar in jail and became a human rights lawyer, fighting for democracy and labor rights while the country was under military rule.
When his good friend and colleague Roh Moo-hyun became president in 2003, Moon joined his administration as chief of staff.
Roh continued the so-called "Sunshine Policy" launched by his predecessor, Kim Dae-jung, for which Kim won the Nobel Peace Prize in 2000.
During the Sunshine Policy, Seoul actively engaged Pyongyang, which led to closer relations on both sides of the border and saw two South Korean Presidents visit the North Korean capital.
However, the approach struggled to gel with a more aggressive US administration under President George W. Bush, who labeled North Korea part of the "axis of evil" in 2002. The following year, Pyongyang withdrew from the Nuclear Nonproliferation Treaty and began pursuing atomic weapons in earnest.
Roh's term ended in 2008, and Moon only returned to politics after Roh's subsequent suicide amid corruption charges in 2009.
In 2012, Moon made his first bid for the presidency, narrowly losing out to Park Geun-hye, daughter of the dictator he once protested against.
With a year left on Park's term however, Moon got another chance. Following huge protests, Park was impeached and new elections called, Moon won 41% of the vote, which was split among multiple candidates, and entered office amid soaring approval ratings.
How the Kim dynasty has shaped North Korea
Man of the people
As President, Moon has had to walk a delicate line between an increasingly bellicose, and heavily armed, Pyongyang, and an at times equally unpredictable Washington.
US President Donald Trump has accused him of seeking "appeasement" with North Korea, though Trump agreed last week to suspend US-South Korean military drills during the upcoming Winter Olympics in South Korea, as an apparent show of good will to North Korea.
Pressure from Washington and Pyongyang has also seen Moon take a more hawkish line than during the campaign, agreeing, for example, to fully deploy a controversial US missile defense system in South Korea.
"He is in a 'no-win' situation, just like his predecessors," Kim Hyung-A, an associate professor of Korean politics at Australian National University, told CNN last year. "No matter what they say, when US pressure gets really serious, then there is very little (they) can do but whatever the US wants."
Domestically, Moon's support comes largely from his promises to tackle corruption, improve employment and reform the chaebols, the huge family-run conglomerates that dominate South Korea's economy.
Moon was buoyed by the "candlelight revolution" of centrists and progressives, named for the mass protests which help drive Park from office, but his ruling Democratic Party only holds 40% of the seats in the National Assembly, and is dependent on support from smaller parties, in particular the centrist People's Party.
A regular Gallup Korea poll puts Moon's approval rating at 70%, though a real test of his ongoing support will come in gubernatorial elections later this year.
CNN's Jane Sit and Pamela Boykoff contributed reporting.