(CNN) —
Space: It's beautiful!
Feast your eyes on these deliciously swirly, dreamy photographs of Jupiter, lovingly edited by some talented citizen scientists. These images of our solar system's big gassy king were taken by NASA's Juno Spacecraft as it completed its 10th trip around the planet.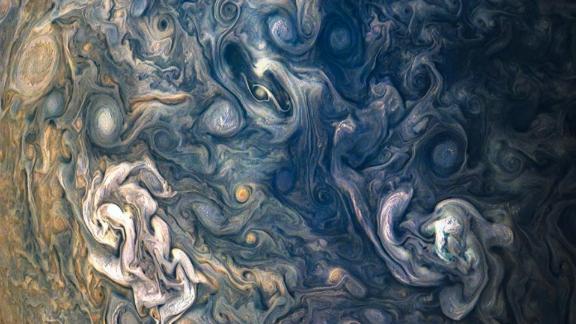 The intricate patterns on Jupiter's surface are real and show the turbulent, ever-changing surface of Jupiter's atmosphere, marbled with multi-layered cloud systems.
But two citizen scientists, Gerald Eichstädt and Seán Doran, have enhanced the images by manipulating the color and contrast. This is something that is encouraged by NASA's JunoCam project because even though Juno's abilities are literally out of this world, the images transmitted by the craft still don't do the planet justice.
Plus it gives space fans a chance to excite people's imaginations. Mission accomplished!
For comparison, here is a raw image from one of Juno's missions.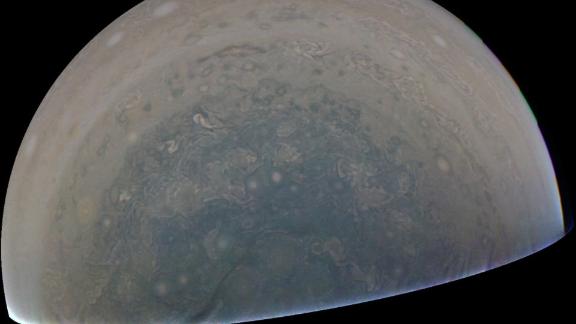 And here is an edit of a similar image by Eichstädt and Doran.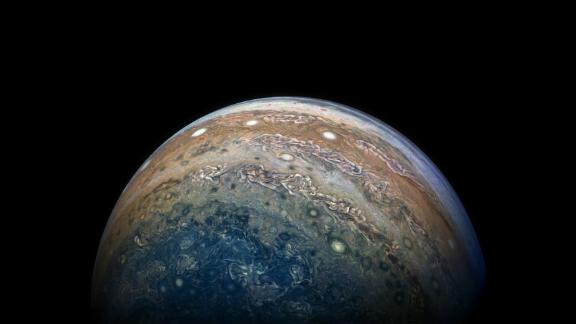 So is it an absolute rendition of what Jupiter looks like if you were to observe it with a naked eye? No one in our lifetime will ever know, because your naked eye would be 365 million miles away from Earth. And you'd likely be dead.
So just enjoy the blue swirls.