Story highlights
These "Shark Tank" products from companies like Grace and Lace and Bitsbox have made it big since their network debut.
CNN —
"Shark Tank" enthusiasts may wonder what's become of the innovative products that hopeful entrepreneurs have presented on the reality TV show.
For some lucky contestants, their products are now on display across major retailers like Amazon and Bed Bath & Beyond. Some have even made millions after their brief television stints.
And a decent chunk of these "Shark Tank" success stories don't even involve a deal from the panel of judges known as Sharks; the contestants found fame on their own.
For those who are curious about which "Shark Tank" items have made it big since their network debut, we've rounded up a list of products that are attracting hundreds of thousands of customers.
Scroll through the "Shark Tank" alums who offer products you can shop right now.
Vibes Hi-Fidelity Earplugs ($23.99; walmart.com)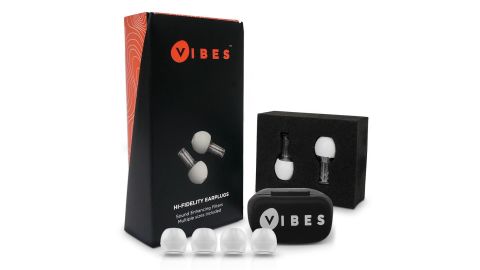 Walmart
It's a concertgoer's dilemma: Skip the earbuds and enjoy crystal clear live music, or opt for protective accessories that muffle the sounds, but spare your ears from the uncomfortable aftermath. Enter Vibes, earplugs that can filter out the harsh decibels without distorting sound.
The idea is that traditional foam plugs do not distribute decibel reduction evenly between high and low frequencies. Vibes, instead, uses acoustic filters which lowerdecibel levels equally from bass to treble. This allows you to hear music the way it was intended to be heard while still protecting your ears.
While Vibes didn't end up getting a deal from the Sharks, the plugs are now sold at major retailers including Urban Outfitters and Amazon, where they have received glowing reviews from customers.
Bitsbox (starting at $20/month; bitsbox.com)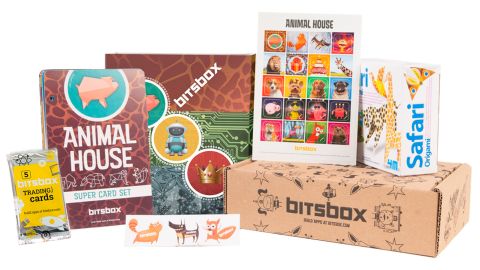 Bitsbox
If you're looking for a unique spin on a subscription box, Bitsbox is great for younger kids and preteens from 6 to 14. As a subscriber, you'll receive a monthly box filled with coding projects, ranging in difficulty. From there, you create an app through the Bitsbox website and then can run the app on any computer, tablet or phone with a Web browser. It's a fun and simple way to help kids learn coding language from scratch.
After some back and forth, Bitsbox didn't close a deal with the Sharks. But in the month after the segment aired, the company reportedly tripled its business and became one of the top companies teaching kids to code. As of now, over 900,000 kids have built apps on the site and Bitsbox claims subscribers in over 60 countries.
Nomiku Sous Vide ($249.95; amazon.com)
amazon
Being a great cook is easier with the right tools. Take sous vide, for example. The cooking method is a staple for many top chefs as it helps turn ordinary vegetables and proteins into perfectly cooked dishes, using precise temperature control.
Nomiku's Sous Vide bills itself as the first sous vide device connected to Wi-Fi to make the cooking process even easier. Simply place your Nomiku on a pot filled with water, add a sealed bag of proteins or vegetables, and press start on the designated app. From there, you can monitor your meal even when you're not at home. The app also gives you a library of recipes that are easy to create at home.
This genius design is what helped Nomiku secure a $250,000 investment from Chris Sacca.
Rocket Book Wave Notebook ($26.99; amazon.com)
amazon
Rocket Book's Wave Notebook is proof that rejection isn't the end. The smart book, which allows users to handwrite notes and then send them to the cloud immediately for storage, was passed up by the "Shark Tank" panel.
But the company seems to be doing just fine. Rocket Book's Wave Notebook became Amazon's best-selling notebook in November 2016 and has since received hundreds of 5-star reviews from customers.
Once you download the Rocket Book app, you can instantly send handwritten notes to cloud services like Google Drive and Dropbox. When you're finished, you can put the book in the microwave (yes, you read that right) and the pen ink is erased. It makes scanning and storing important meeting notes a complete breeze.
Biaggi Zipsak Boost ($89.99; amazon.com)
amazon
Biaggi's line of foldable luggage was one of the lucky creations to nab not one, but two deals from "Shark Tank" judges. In the end, founder Stephen Hersh accepted Lori Grenier's offer for half a million dollars.
The bags range from large check-in bags to packing cubes, aimed to help save space. The Zipsak Boost, for example, can go from a full 28" suitcase to a small easy-to-store pouch that easily fits in shelves or under a bed for storage. It also comes with four spinner wheels for easier transportation. The full range has received impressive reviews from Amazon customers, and some options are also available on Amazon Prime if you need a space-saving solution fast.
As Is Fizzics Beer to Draft Pouring System ($93; qvc.com)
Target
Calling all beer lovers: If you haven't tried a Fizzics product out in your own home, you may be missing out on some bar-quality brews.
Fizzics is a company that specializes in beer dispensers. Its devices, which include the Fizzics Draft Beer System and the Fizzics Waytap, utilize sound waves to create a frothy finish on any canned or bottled brew. The thought is that it will give you the taste, aroma and feel of a draft beer.
The idea, which was created by Phil Petracca and David McDonald, was so genius that seasoned Sharks Lori Grenier and Mark Cuban offered a whopping $2 million deal for equity in the company.
Now you can find the devices at a number of online retailers, including Target and QVC.
Tipsy Elves (starting at $5; tipsyelves.com)
Tipsy Elves
If your style is ugly Christmas sweaters and out-there seasonal garb, Tipsy Elves is likely right up your alley. The online clothing retailer, created by Evan Mendelsohn and Nick Morton, won over "Shark Tank's" Robert Herjavec, who invested $100,000 in the company.
Tipsy Elves focuses on year-round novelty apparel, which ranges from patriotic swimwear for summer celebrations to cozy graphic onesies perfect for the winter holidays. Beware though – put on one of these pieces and you may just be the life of the party.
Bed Bath & Beyond
Good things come in small packages. Take Scrub Daddy for instance. The multi surface sponge has become one of the biggest "Shark Tank" success stories.
The sponge features a flexible design that allows the cleaning tool to change its texture based on water temperature. For a coarser, firm texture, run the sponge under cold water. Warm water gives you a softer texture. The scrubby side of the sponge can also remove stains and debris with just water, allowing you to limit your need for harsh chemicals around your home. The company says Scrub Daddy won't scratch any type of surface and won't hold onto any type of debris.
Not bad for four bucks.