Story highlights
NEW: More than a foot of snow fell in Boston, there were 9 inches in NYC
There was good news as center of storm stayed over the ocean
Frigid water poured into the streets of some coastal New England cities Thursday, as a bomb cyclone pounded the region with record-high tides and blinding snow.
"Stay away from the coasts," the National Weather Service in Boston tweeted.
On Thursday afternoon, the tide gauge at Boston Harbor matched its record at 15.1 feet – previously set during the blizzard of 1978.
In Hull, Massachusetts, just to the southeast of Boston, the icy mess inundated street with water above the wheel wells of cars and coming up to the doors of homes.
Some people were forced to flee their homes. In one case, the fire department used a front-loader to rescue a woman from the second floor of her home, photos from neighbor Jennifer Olivieri show.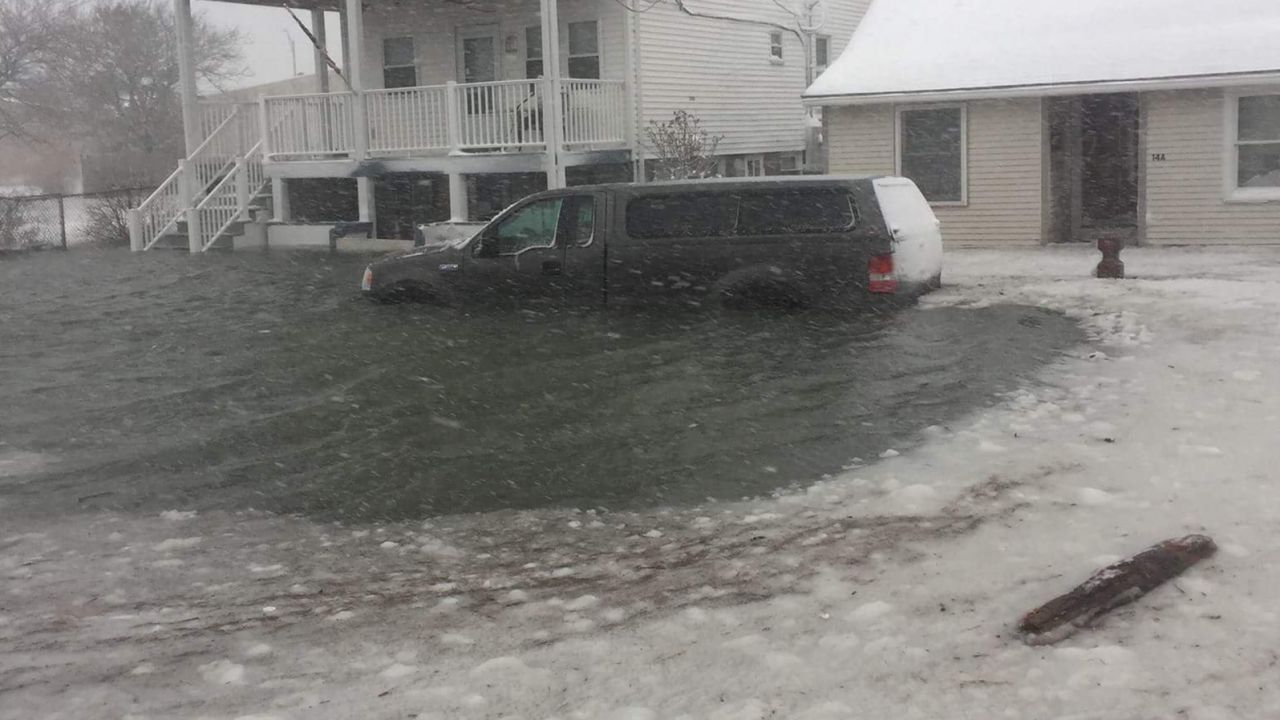 Latest developments
• Fast-moving weather: The storm was moving quickly and, fortunately, the center of the system and its highest winds stayed offshore, CNN meteorologist Tom Sater said,
• Snow slows: Forecasters at the National Weather Service said snowfall amounts will diminish in southern New England, but wind and cold temperatures will be threats on Friday.
• Deadly conditions: At least 16 people have died this week due to severe weather, officials said. Six deaths were reported in Wisconsin, four in Texas, three in North Carolina, and one each in Michigan, Missouri and North Dakota.
IN PHOTOS: Brutal cold torments the US
• Going dark: More than 13,000 people in along the East Coast were without power, according to reports from five states.
Winter storm wipes out thousands of flights
• Stay home: Boston Mayor Marty Walsh told residents too many people were getting their cars stuck. "We want to clear the streets."
Weak phone connection? Get the text-only version of top stories, also en Español