Story highlights
NEW: All Baltimore schools closed Thursday, a day after criticism over lack of heating
Sixty Baltimore schools had issues Wednesday due to the cold weather
As temperatures plunged along the East Coast, photos emerged this week of Baltimore students wearing coats, hats and gloves inside frigid classrooms – igniting criticism from parents and others who wondered why those classes weren't canceled.
Photos spreading virally online showed children bundled up in Baltimore schools where heating systems weren't keeping up with the weather. The school system closed four schools and dismissed students early at two others Wednesday, and closed all schools Thursday as low temperatures persisted citywide.
Thursday's systemwide closures came only after parents and a teachers' union excoriated the school system for Wednesday's heating issues.
Criticism also came from former NFL linebacker Aaron Maybin, a Baltimore native who now teaches in the city. He says his first-aid kit thermometer showed it was 40 degrees in his classroom Wednesday at Matthew A. Henson Elementary School.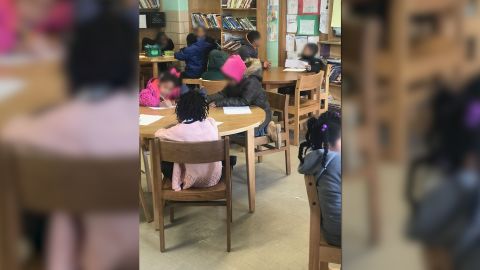 "My students were freezing," Maybin told CNN Thursday. "Most were wearing coats, but some don't have them."
Here's what the school system says happened Wednesday:
– Outdoor temperatures were typical of winter (single digits in the morning; upper 20s and lower 30s later). That continued a two-week run of chilly air, putting an extra strain on the schools' heating systems, Baltimore City Public Schools CEO Sonja Santelises said in a Facebook Live video.
– Heating issues emerged as parts of boilers broke and pipes burst in some schools, she said, adding that drafts from leaky windows and generally "old conditions of our buildings" contributed.
– About 60 schools – about one-third of the school system – reported heating issues during the school day. Maintenance teams resolved many of the issues during the day, Santelises said.
"Nobody in this city, including me, wants folks sitting around in coats and mittens all day," Santelises said.
But for a time, some students took to wearing extra layers Wednesday.
'Half the lights in the building were off, and it was freezing'
Maybin, the teacher and former NFL player, on Twitter asked people to donate to a GoFundMe page started by a Coppin State University student who says the funds will be used to buy space heaters for Baltimore teachers to use in their classrooms.
The student, Samierra Jones, told CNN the money also will be used to buy outerwear for Baltimore students. As of Thursday afternoon, the page had raised nearly $17,000 of Jones' $20,000 goal.
On Instagram, Maybin posted a video showing him instructing his students to rub their hands together to keep warm.
"This is what #Baltimore students trying to learn in a 40 degree classroom looks like. Just in case anyone gives a damn," the caption reads.
Maybin also posted a series of tweets criticizing the school district.
"It's really ridiculous the kind of environment we place our children into and expect them to get an education," Maybin tweeted. "I got two classes in one room, kids are freezing. Lights are off. No computers. We're doing our best but our kids don't deserve this."
He told CNN that when he arrived Wednesday, "half the lights in the building were off, and it was freezing."
"When I spoke to the principal, I was told it was due to nobody being there during the holidays to make sure the heat stayed on and pipes didn't freeze," he said.
In her Facebook Live presentation, Santelises, the school system's CEO, said operations teams were monitoring the buildings since the cold weather started two weeks ago, including over the holiday break.
School system chief: Too many buildings have outdated heating systems
Santelises, in a statement to CNN, said Thursday that "too many of our buildings have outdated heating systems, poor insulation, and aging pipes as a result of years of inadequate funding for maintenance and facilities improvements."
"We will continue to close schools when conditions inside buildings are unsafe or unhealthy, or when weather outside makes travel to and from school unsafe for students and staff," she said. "We are monitoring conditions in all schools closely and are receiving regular updates on the weather forecast, which now includes an increased likelihood for snow tomorrow (Friday).
"Announcements about school closures or delays will be made as soon as possible."
In her Facebook Live stream Wednesday – the day before the system closed all schools – Santelises said shutting classes systemwide isn't an easy decision – in part because many students get their meals at schools.
And if schools shut, it's not a given that students will have supervision at home, she said.
"We are balancing the need for young people to connect to meals, the need to connect with caring adults and safe spaces, as well as the fact that we want young people learning," she said.
Maryland Gov. Lawrence J. Hogan Jr. "believes that no child should be forced to endure uncomfortable or dangerous conditions in their schools," his spokeswoman Amelia Chasse told CNN on Thursday.
"Our administration has provided record funding for K-12 education every year since taking office, including an additional $23 million on top of formula funding for Baltimore City schools last year, and has also increased school construction funding for the city each year," Chasse said. "While individual school facility decisions are ultimately made at the city level, the governor will continue to work closely with Baltimore City leadership to provide any possible support."
CNN has reached out to Baltimore Mayor Catherine Pugh for comment.
'There's icicles in the classroom'
A teacher who didn't want to be named told WJZ that his colleagues were bringing space heaters to classrooms Wednesday and passing around caulk trying to block out the cold air.
"It's unbearable, it's cold," Chasity Spears, a mother, told CNN affiliate WJZ on Wednesday. "There's icicles in the classroom."
One photo posted on social media showed 62 degrees Fahrenheit inside a classroom.
"If you go out on the hallway, you could see your breath," one student told WJZ on Wednesday.
The Baltimore Teachers Union urged the city to close all its schools for the rest of the week until the "facilities crew has had time to properly assess and fix the heating issues within the affected schools."
"Our educators have been forced to endure teaching in classrooms with dangerously low temperatures, instructing students who have been forced to try to learn bundled up in coats, hats and gloves," wrote union president Marietta English in a letter to Santelises.
"Your expectation that our members and the children that they teach endure bursting boilers, drafty windows, frigid temperatures in classrooms, and risk getting sick in these 'less than ideal' conditions, is utterly ridiculous," she wrote to the school CEO.
CNN's Chris Boyette contributed to this report.