Story highlights
Jones was sworn in as a senator from Alabama on Wednesday
He will be watched for how closely he ties himself to Trump or the liberal base
When Democratic Senate candidate Doug Jones went before his cheering supporters the night of his improbable election in deeply Republican Alabama last month, he smiled widely and then hesitated.
"I have been waiting my whole life and now I don't know what the hell to say," he said with a laugh.
The 63-year-old former federal prosecutor was sworn in Wednesday by Vice President Mike Pence, cutting the GOP majority to a slim 51-49 advantage, and everyone in Washington will be paying close attention to his every move in the coming weeks. Sen. Tina Smith of Minnesota was also sworn in, replacing Sen. Al Franken who stepped down Tuesday, following allegations that he touched women inappropriately.
Will Jones toe a conservative line, and even side with President Donald Trump at times? Or will he stay close to the liberal core of the Senate Democratic caucus, as progressive activists and many aides and advisers from that party expect after defeating Republican Roy Moore?
Republicans already struggle to pass their legislation and it could be even harder now with Jones in the Senate, unless they can convince their new red state colleague to split with Democrats and vote with them on key issues like spending and entitlements.
Jones made clear during his campaign – his first run for elected office – that he wanted to find "common ground" with Republicans. Such a bipartisan approach might concern Democrats, who are eager to seize on the anti-Trump sentiment in the country and use it to win back control of Congress in November.
But on most key issues, like health care, gay rights and gun control, Jones' views are in line with those of many other Democrats. He is even in favor of abortion rights, a delicate reality for a politician from Alabama.
A handful of other moderate Democrats from red states – like Joe Manchin of West Virginia, Heidi Heitkamp of North Dakota, Joe Donnelly of Indiana and Claire McCaskill of Missouri – could be likely allies of Jones. They are all facing re-election in states Trump won and have learned to navigate the unusual political dynamics presented by the President.
Those Democrats stuck together on key votes over health care and taxes, showing they are not afraid to vote against Trump.
"Based on what I saw during (Jones') campaign, the Republican leadership shouldn't be expecting him to vote with them very many times," said Jim Manley, an aide to former Senate Democratic leader Harry Reid of Nevada. "I think it's fair to say that in light of his election, Speaker (Paul) Ryan's desire to deal with such programs as Social Security and Medicare are dead on arrival in the Senate, because the votes are simply not there."
Another Democratic aide agreed, saying Jones might be more of a middle-of-the-road Democratic legislator than someone who will flirt with Republicans to boost his re-election chances.
"He's a solid Democrat, has been for a long time" said the Democratic aide. "I don't think he's going to feel compelled to back Republican ideas for the sake of bipartisanship when so many of them are unpopular even in red states."
Marge Baker, a top official at the progressive organization People for the America Way, agreed.
"I think there's a lot of reason for optimism about Doug Jones' career in the Senate. He ran as a pro-choice, pro-Obamacare, common-sense leader," she said. "On the issues where McConnell is having a harder time holding his caucus together, Senator Jones is going to make a very positive difference."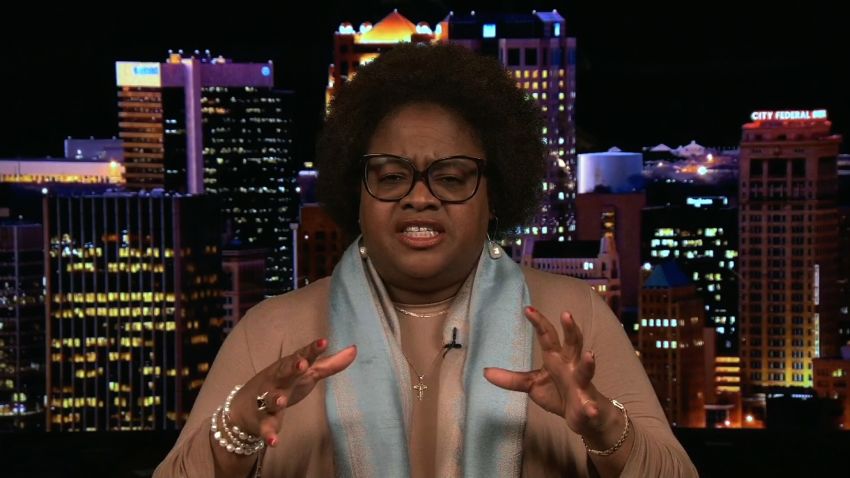 Bombing victim's sister reflects on Doug Jones
A senior GOP aide said it's too early to know what kind of senator Jones will make but predicted he would struggle to be re-elected because he's a Democrat, pro-abortion rights and won the seat only because his controversial opponent, Moore, lost it.
"The question is, will he vote in line with the conservative state he represents or as Sen. (Chuck) Schumer asks?" the aide said, referring to the Senate Democratic leader from New York and previewing a likely constant attack line against Jones.
However, veteran GOP Sen. Chuck Grassley of Iowa warned that his party should not take Jones' victory lightly and said that if the new senator acts in a bipartisan way, it could be hard for Republicans to unseat him.
"You've got to realize that the people of Alabama think differently than people from a lot of states that a lot Democrats represent, and he's going to do his darndest to represent them," Grassley told CNN on Tuesday. "And I would predict that even though he comes from what's today a Republican state, that it will be hard to defeat him."
"If he functions in a very bipartisan way, I think you'd find it very difficult," he added. "I don't think it's something Republicans can take for granted like we took that state for granted for the last 25 years."