(CNN) —
The first family offered Christmas wishes Monday morning.
"#MerryChristmas," first lady Melania Trump tweeted, including several emojis.
The first lady and President Donald Trump celebrated the holiday with family at Mar-a-Lago in Palm Beach, Florida, the private estate that the President has warmed to calling the "Winter White House."
RELATED: Trump celebrates Christmas surrounded by family, friends – and Twitter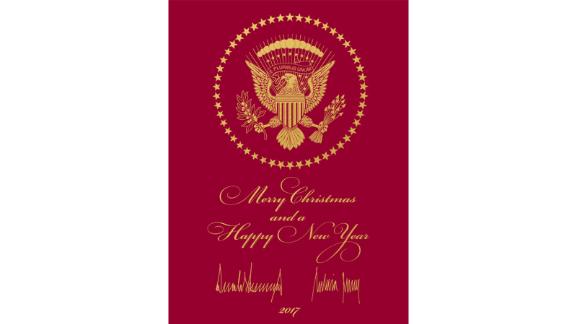 Republican National Committee
The President also tweeted a message to his followers early Monday morning.
"MERRY CHRISTMAS!!!" Trump tweeted, along with a Christmas Day video message from him and the first lady.
"My fellow Americans, Melania and I are delighted to wish America and the rest of the world a very Merry Christmas," the President says in the couple's video message.
"This time of year, we see the best of America and the soul of the American people," the first lady says.