Story highlights
1,000 cookbooks tapped into the country's top chefs and food critics to find out which cookbooks truly are the best.
A cookbook is so much more than a decorative coffee table addition (although it may make a great one of those).
A great cookbook is a lifelong cooking companion. Stains are rewards from frequent use and it never ceases to be a wealth of knowledge.
Finding a book that becomes your culinary Bible is easier said than done. But if anyone has put cookbooks through the ringer to figure out which ones are top tier, it's the celebrity chefs and food critics who have used them tirelessly to perfect the craft.
To receive authentic insight into what top food professionals use in their daily lives, 1,000 Cookbooks, a website and app, features recommendations from over 400 professional chefs, bloggers, authors and food personalities.
You can view the top-ranked cookbooks of all time, as well as the top picks for specific categories, and read the impact that these materials have had on the pros. Participating judges include Michelin-starred Fergus Henderson and Amanda Hesser, CEO of Food52.
They were ranked into the top 1,000 cookbooks (hence the name), but if you want the best hits of all time, we're showcasing the top 15, plus its recommendation from our favorite foodies.
So scroll down and be prepared to meet your new best friend in the kitchen.
Note: The prices below reflect the listed retailer's price on the date this article was published.
1. "Mastering the Art of French Cooking" by Julia Child ($22.89; barnesandnoble.com)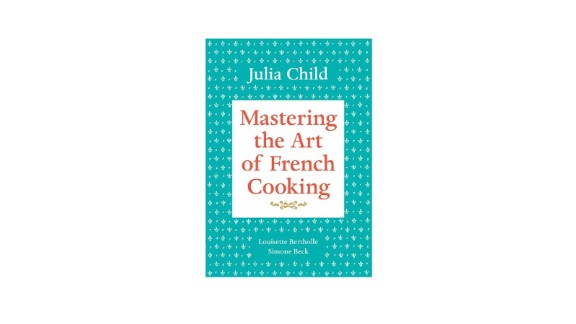 PHOTO: Barnes and Noble
"It was the first recipe book I bought in 1991 when I started cooking, and it both fascinated and alarmed me about what preparation of good traditional French food involves. Still charming and inspiring cooks today." — Dan Lepard, award-winning baker.
2. "The Whole Beast: Nose to Tail Eating" by Fergus Henderson ($14.25; amazon.com)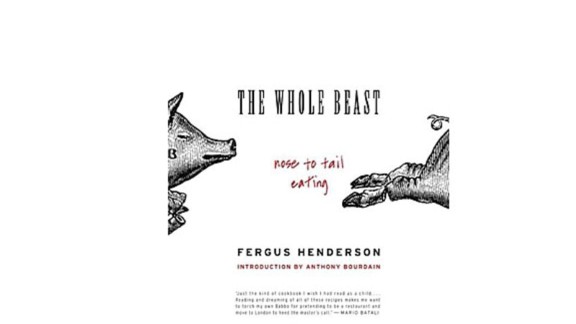 PHOTO: Amazon
"If you're going to kill the animal it seems only polite to use the whole thing. Henderson is a modest master, and although the prose is as minimalist as the white walls of his Smithfield restaurant, they are filled with warmth and wit. Jason Lowe's photography is not only brilliant but quietly revolutionary too, showing hands, and half empty bowls. Then there are the recipes, for everything from bone marrow on toast to shrimps and cabbage to those magnificent madeleines. The book that put British cookery back on the world's table." — Tom Parker Bowles, restaurant critic and food writer
3. "Larousse Gastronomique" by Prosper Montagné ($24.23; amazon.com)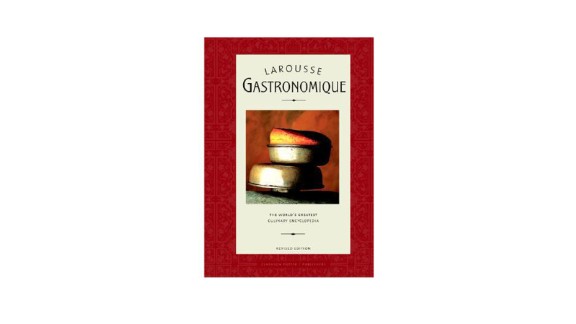 PHOTO: Barnes and Noble
"
When I was in my late teens and before I got into Leiths, I discovered Larousse. My mum was an amazing cook, but although she owned the book she never actually read any of it! I devoured it from cover to cover at bedtime and have read it over several times since. I knew I wanted to be a chef because of this book." — Gizzi Erskine, chef and TV personality
4. "The French Laundry Cookbook" by Thomas Keller ($33.25; barnesandnoble.com)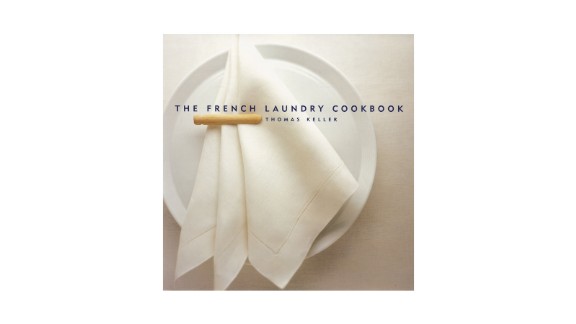 PHOTO: Barnes and Noble
"An iconic book that in many ways is the quintessential fine dining restaurant book. Nothing that came before comes close to matching the way it truly encapsulates the spirit and ethos of a great restaurant at the height of its powers." — Lisa Q. Fetterman, co-founder and CEO of Nomiku
5. "French Provincial Cooking" by Elizabeth David ($14.79; barnesandnobles.com)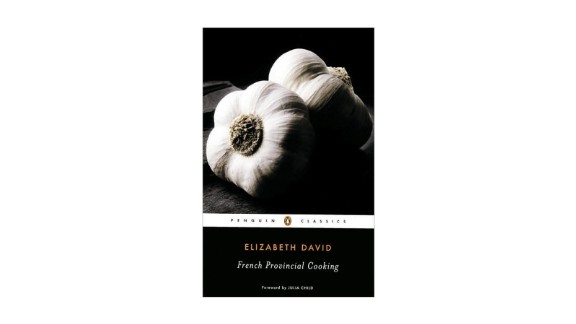 PHOTO: Barnes and Noble
"My mother, a young medical student, living alone in a bedsit in 60s London, taught herself to cook with Elizabeth David's books. My childhood was filled with the fruits of her efforts. My own kitchen could not be without those same loved dishes. I think my own love of pastry began with the quiche lorraine." — Cat Black, member of the Guild of Food Writers and Grand Jury Member of the International Chocolate Awards
6. "White Heat" by Marco Pierre White ($24.99; barnesandnoble.com)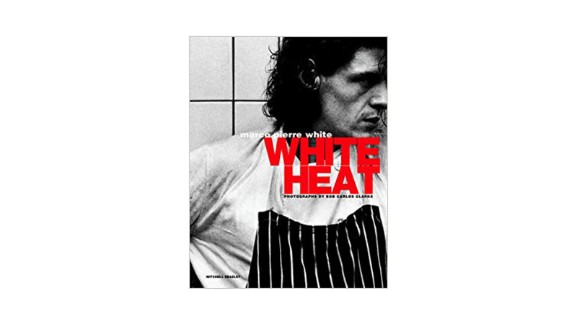 PHOTO: Barnes and Noble
"This book seduced every chef in the country into the idea that cooking was cool, that being a chef was akin to being a pirate or a rock 'n' roller. …" — Michael O'Hare, Michelin-starred chef
7. "Roast Chicken and Other Stories" by Simon Hopkinson and Lindsey Bareham ($4.22; amazon.com)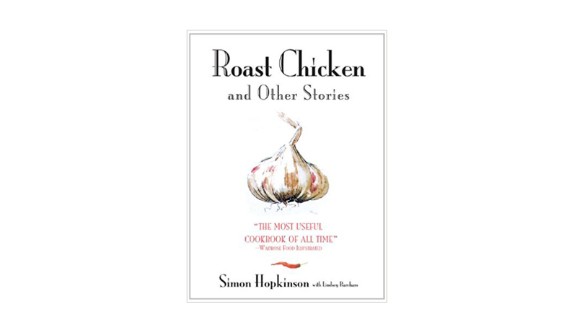 PHOTO: Barnes and Noble
"A cookbook which always makes me hungry. Wonderful evocative writing on ingredients as diverse as pork pieces and cream, with Hopkinson's masterly recipes. A culinary masterpiece." — Jenny Linford, food author
8. "Joy of Cooking" by Irma Rombauer and Marion Rombauer Becker ($24.73; barnesandnoble.com)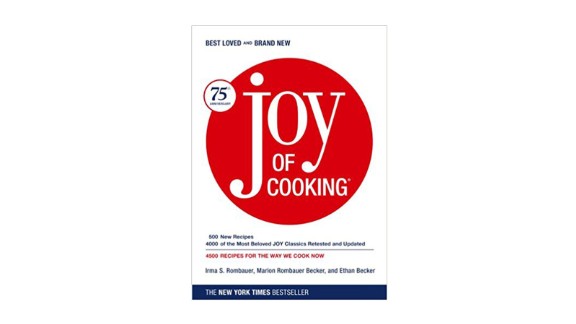 PHOTO: Barnes and Noble
"My mom gave this book to me when I left home for college and kept calling her every night to ask basic questions, like "How do I roast a chicken?" Not only does it cover those basics, it's also got instructions for oddball tasks like how to cook a squirrel or skin a beaver tail. Not that I've ever needed to do either, but who knows, one of these days that knowledge might come in handy." — Jennifer Armentrout, editor-in-chief of Fine Cooking Magazine
9. "Essentials of Classic Italian Cooking" by Marcella Hazan ($26.26; barnesandnoble.com)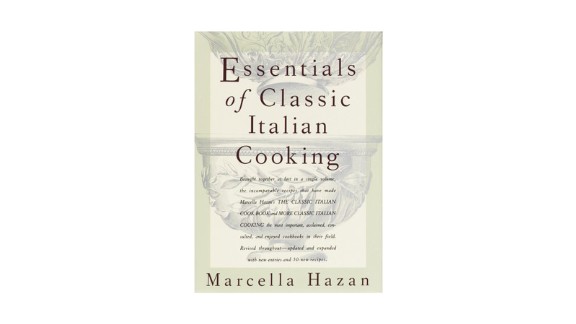 PHOTO: Barnes and Noble
"It's hard to choose one Italian book — so many have been written — but Hazan is the queen. The recipes simply work. Nothing extraneous, no nonsense." — Diana Henry, award-winning food writer and columnist
10. "Jerusalem: A Cookbook" by Yotam Ottolenghi and Sami Tamimi ($27.49; amazon.com)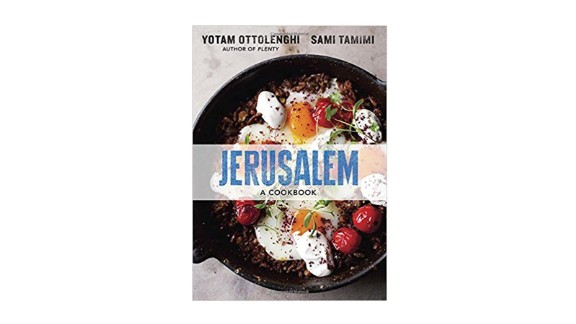 PHOTO: Amazon
"I love the premise of this book which is about the huge coming together of different cultures in Jerusalem. It is visually stunning and one of those books where I am panting from one recipe to another wondering which one to cook first. That he is an Israeli Jew and his business partner an Israeli Arab beautifully exemplifies the unifying nature of food." — Caroline Kenyon, founder/director of The Food Awards Company
11. "Plenty: Vibrant Vegetable Recipes from London's Ottolenghi" by Yotam Ottolenghi ($20.99; target.com)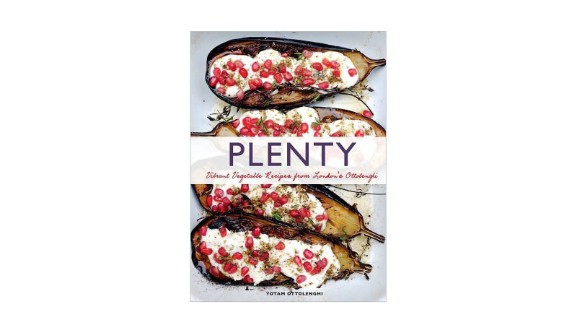 PHOTO: Target
"You. Just. Want. To. Cook. Everything. Green couscous; avocado, quinoa and broad bean salad; beetroot, orange and black olive salad; baked eggs with yoghurt and chilli. Sensible, logical, vegetable-driven recipes, beautifully and generously explained in a warm, inclusive voice, nothing pretentious or manipulative, leading to stunningly successful results by every level of home cook. So many people I know have surprised themselves — and changed the way they cook — by cooking Yotam Ottolenghi's recipes. That has to be a measure of great success." — Jill Dupleix, restaurant critic and food writer
12. "Thai Food" by David Thompson ($27.80; amazon.com)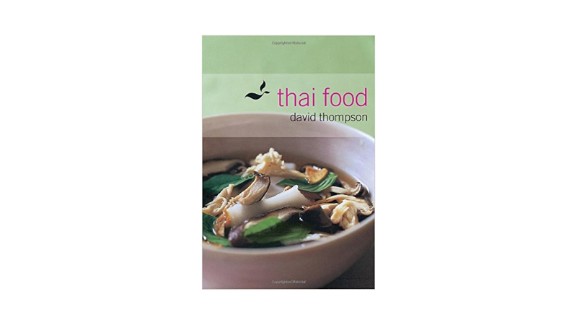 PHOTO: Amazon
"This book, along with its companion, Thai Street Food, just does not get enough credit in North America, in my humble opinion. This is my personal secret weapon when it comes to cooking Thai food, a cuisine I have been obsessed with, ever since my adolescent backpacking around this gorgeous country. This is an uncompromising book, there are no shortcuts or 'quick' 'easy' recipes. It's obvious why Thompson is the doyenne of Thai cooking, his attention to detail and his careful sourcing and crediting of recipes is unparalleled. This book feeds my obsession with Thai cooking, but I also use it as a handy reference guide when I do Thai cooking classes. I can't be without this book and it is a book that I am going to pass down to my daughter (as soon as I convince her that spice is not the enemy)." — Michelle Peters-Jones, food blogger
13. "The Zuni Cafe Cookbook" by Judy Rodgers ($28.95; barnesandnoble.com)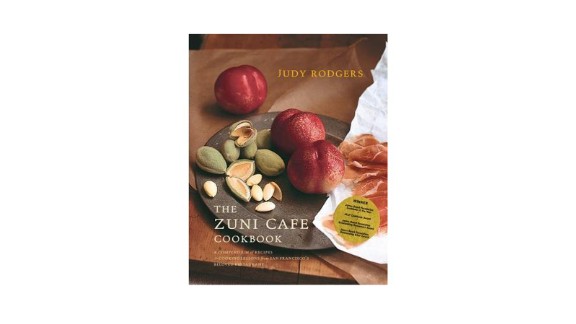 PHOTO: Barnes and Noble
"Modern cooking with accent on produce and simplicity with a narrative that makes you want to learn from Judy Rodgers and become a disciple." — Patricia Michelson, founder of the award-winning La Fromagerie in London
14. "The Kitchen Diaries: A Year in the Kitchen with Nigel Slater" by Nigel Slater ($33.42; barnesandnoble.com)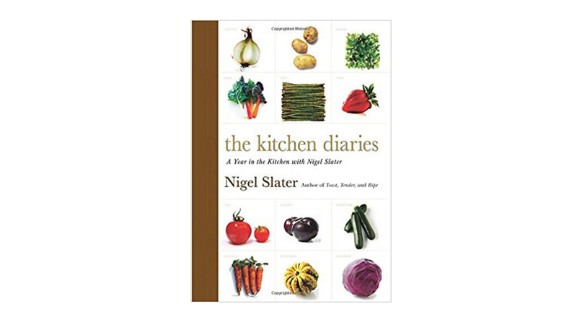 PHOTO: Barnes and Noble
"A declaration of interest: I have edited Nigel Slater's work in the Observer for 16 years, the first to see the weekly column that has made him the country's best loved cookery writer. But before that I collected his recipes, tore them out, and still have many stuck between other book's pages. This though is my favourite. The purest pleasure to read. Open it on any page. Effortless. The most gifted writer of his brilliant generation." — Allan Jenkins, editor of Observer Food Monthly
15. "Moro: The Cookbook" by Samantha Clark and Samuel Clark ($37.95; barnesandnoble.com)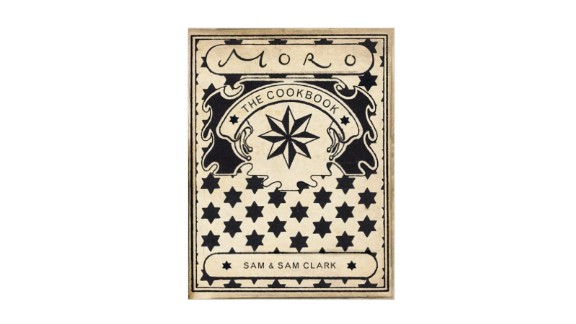 PHOTO: Barnes and Noble
"Learning to cook at Moro left a huge, indelible mark on my culinary landscape and for that reason, as well as being a brilliant book that introduced two new and exciting culinary regions to Britain, it must find its way onto my list. Wonderful recipes that are as familiar to me as old friends." — Oliver Rowe, chef