Story highlights
Amy Wright is 2017 CNN Hero of the Year
Wright advocates for people with disabilities
She employs dozens of people with physical and intellectual challenges at her coffee shop
"My children are not broken," Amy Wright insists.
Most parents don't have to declare their children's fundamental value, but after two of 2017 CNN Hero of the Year Amy Wright's kids were born with Down syndrome, it was clear that she would have to back them up every step of the way.
"When you become a parent of a child with special needs, you are instantly thrust into becoming an advocate," Wright explained. "Trying to make people see the beauty in their lives that we see."
Wright's advocacy took the form of a coffee shop. She opened Bitty & Beau's Coffee in January 2016, named for her two children.
On Sunday, it was clear that Wright, Bitty, Beau and the 40 disabled employees at the Wilmington, North Carolina, shop have an army of supporters.
Wright was named the 2017 CNN Hero of the Year for her efforts to advocate for disabled people. The award is determined by online voters who selected Wright from among the top 10 CNN Heroes finalists.
Wright will receive $100,000 to grow her cause. All of the top 10 CNN Heroes for 2017 will receive a $10,000 cash award. Donations made to each of their designated nonprofit organizations are also being matched up to $50,000.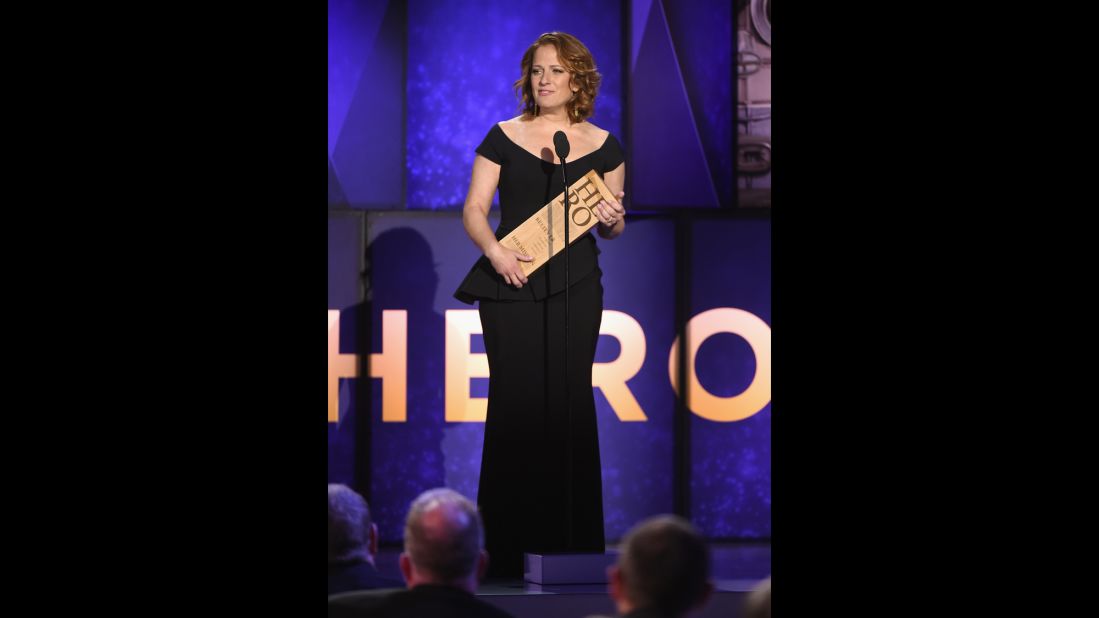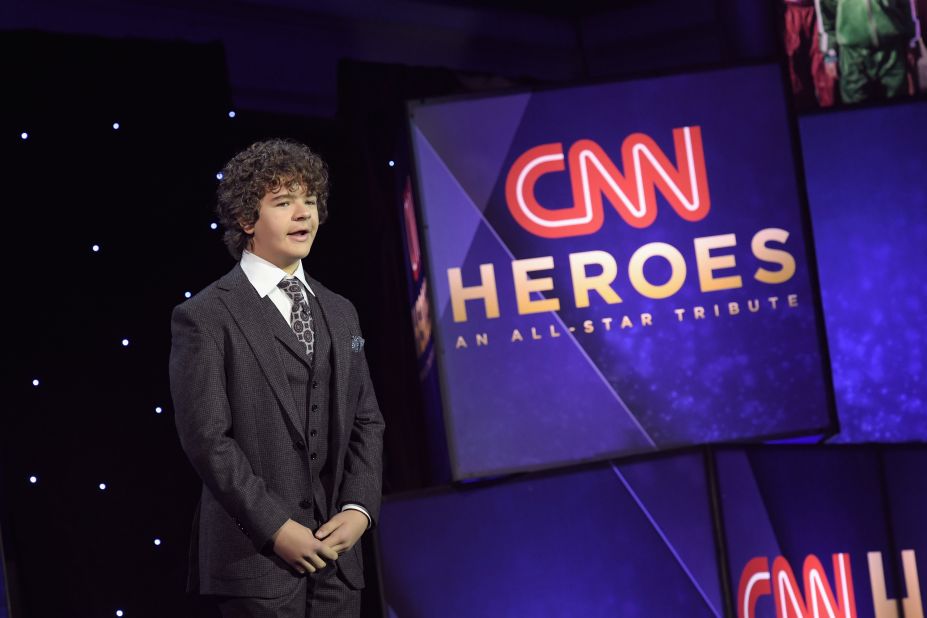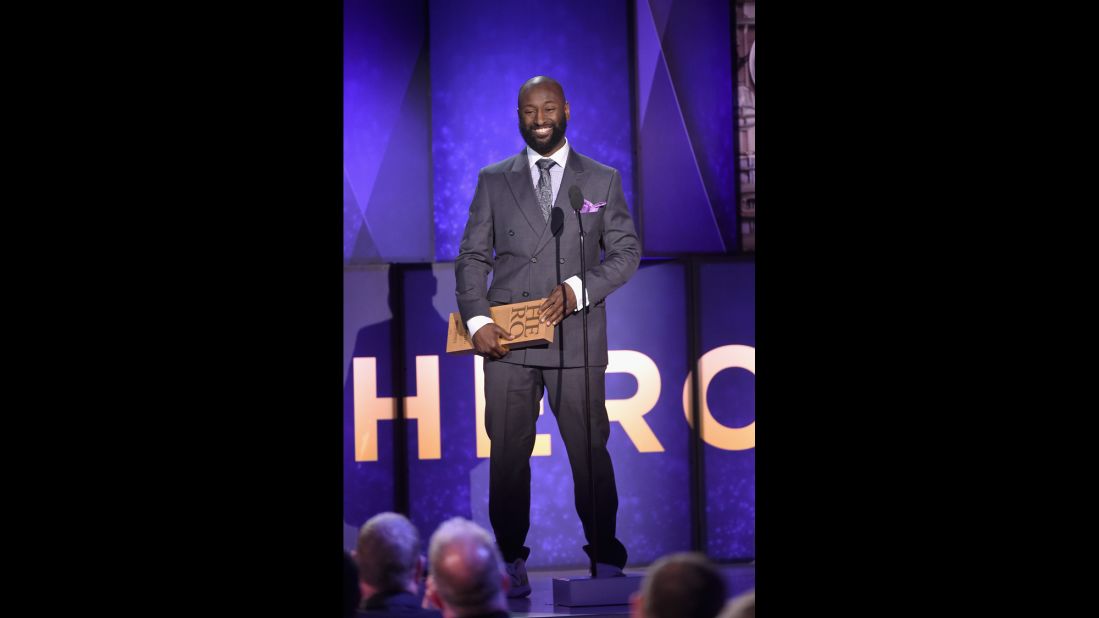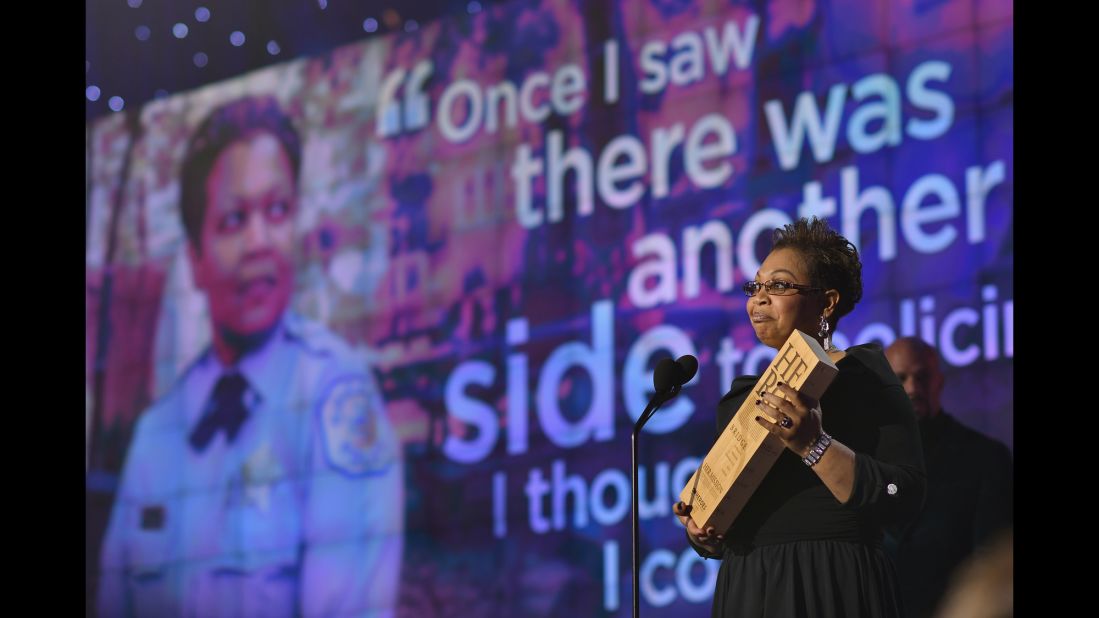 Inside 'CNN Heroes: An All-Star Tribute'
"I am bringing this home to the 40 employees who work at Bitty & Beau's because they are my heroes. And most of all to my two youngest children, Bitty and Beau, who are my inspirations," Wright said, hugging her CNN Hero of the Year award. She had a special message for her children.
"I want you to know, because I know you are watching, that I would not change you for the world, but I will change the world for you."
After all, people with physical and intellectual disabilities can be judged by their appearance alone. When Wright and her husband learned that 70% of the disabled are unemployed, they decided to become a part of the solution – for their children and others.
CNN Heroes: 'Welcome to Bitty & Beau's!'
"It hit me like a lightning bolt: a coffee shop!" Wright said. "I realized it would be the perfect environment for bringing people together. Seeing the staff taking orders, serving coffee – they'd realize how capable they are."
Wright was presented with her top 10 CNN Hero award by actress Diane Lane, who said: "She opened a business where people like her son and daughter could work and shine."
Sunday's CNN Heroes tribute show was a night of shining stars, salutes and tears – and a few laughs, too.
Hosts Kelly Ripa and Anderson Cooper kicked things off live from New York's American Museum of Natural History with a unique rendition of "Wind Beneath My Wings," complete with jazz hands by Kelly.
Presenters Christian Bale, Diane Lane, Alfre Woodard, Christopher Meloni, Gaten Matarazzo and others added star power to the night.
Singer Andra Day and rapper-actor Common serenaded the crowd with their hit "Stand Up for Something" to wrap up the inspirational evening.
"This is emotionally taxing," joked comedian Jim Gaffigan.
'A new lens'
Heading to New York City to be honored among the other top 10 CNN Heroes was a special moment for Wright.
"I'm so emotional, just reflecting on this journey," she said during Saturday's rehearsal. "I would've never imagined 13 years ago, when my son Beau was born, that I would be doing what I'm doing today. I'm just overwhelmed with emotion thinking about where we've been and where we hope to go."
Wright told CNN her goal with the shop is to improve the lives of employees and change the viewpoints of customers.
"Bitty & Beau's Coffee is a new lens, one that changes the way people see other people. It's about human value. It's about acceptance. It's about inclusion. It's about much more than a cup of coffee."
It's working.
"Bitty & Beau's has helped me a lot with my confidence," said employee Matt Dean.
"My employees are not broken; 200 million people across the world living with an intellectual or developmental disability are not broken," Wright said Sunday night, when accepting her top 10 CNN Hero award. "What is broken is the lens through which we view people with disabilities."
All of the top 10 CNN Heroes are impacting their communities in immeasurable ways:
Stan Hays, a Grand Champion pitmaster uses his barbecuing skills to feed people in need during disasters through Operation BBQ Relief.
Samir Lakhani established the Eco-Soap Bank, which recycles used hotel soap for better hygiene and job creation in Cambodia.
Jennifer Maddox's after-school program, Future Ties, provides a safe space for more than 100 children to learn, grow and succeed in Chicago.
Andrew Manzi's nonprofit, Warrior Surf, provides free six-week surf camps for veterans and their families, complete with therapy sessions on the beach.
Rosie Mashale and the organization Baphumelele provide care for more than 5,000 orphaned, abandoned or sick children in South Africa, many of whom have lost parents to AIDS.
Leslie Morissette's project, Grahamtastic Connection gives computers, iPads and robots to ill kids so they stay connected to friends, family and school.
Mona Patel created the San Antonio Amputee Foundation, which offers peer support, education, recreation and financial help for people who need prosthetic limbs.
Khali Sweeney's Downtown Boxing Gym Youth Program provides around 100 Detroit children with training and academic tutoring five days a week.
Aaron Valencia founded the Lost Angels Children's Project, an after-school program that focuses on classic car restoration.
Also honored at Sunday's event were the 2017 CNN Heroes Young Wonders, kids and teens who got an early start with their passion for giving. This group is determined to promote literacy, environmentalism, coding skills, nutrition and compassion.
Donations made to the designated nonprofit organization of each Top 10 CNN Hero, via CNNHeroes.com and crowdrise.com/cnnheroes, will be matched up to $50,000 per CNN Hero through January 7, 2018.
Now in its 11th year, the Peabody Award and Emmy-winning "CNN Heroes: An All-Star Tribute" has profiled more than 300 heroes and has received upward of 85,000 nominations from more than 100 countries.
To learn more, like CNN Heroes on Facebook, follow @CNNHeroes on Twitter and use hashtag #CNNHeroes. Behind-the-scenes images can be seen on the CNN Heroes Instagram account.
CNN's Kathleen Toner contributed to this report.