It started off so neatly: the perfect story to cap a rocky year, a reminder that commonality exists in the face of division.
On Friday, an 11-year-old Knoxville, Tennessee, boy woefully recounted to his mother his experience with middle-school bullies. His mother posted the teary plea online and citizens across the internet responded en masse to say: Keaton Jones, we've got your back.
Now, in place of that solidarity lie confusion, questions and anger.
The mother's old social media postings have spurred cries that she's a bigot. The same internet that carried the staunch encouragement of Keaton's defenders is now rife with accusations that, by default, Keaton, too, must be a racist. In a vicious about-face, the internet citizens – who, just days prior, stood sentry between a weeping 11-year-old and five middle-school misanthropes – turned on him.
He deserved what he got, they growled. Maybe he should be bullied more.
Kimberly Jones is appalled. Those Confederate flag photos on Facebook were jokes, she said, from 2½ years ago. They were meant to be self-deprecating. But Jones doesn't care what folks think of her.
"Even if you think the worst thing about the mother, these are kids," Keaton's mother said in a Tuesday phone interview.
Her son is no racist, she said. She's never heard him utter a racial slur, and no administrators at the predominantly white Horace Maynard Middle School have ever reported such behavior, she said.
She'd like to guarantee he's never said such words, but being a mother of three, including Keaton's 8- and 18-year-old sisters, she's heard things come out of her kids' mouths that stunned her. She'd be "very disappointed" to learn Keaton had used a hateful pejorative, she said, before her son interrupted the interview.
"Hold on. He's standing right here," she said, pausing. "He says it hasn't (happened)."
'It's not OK'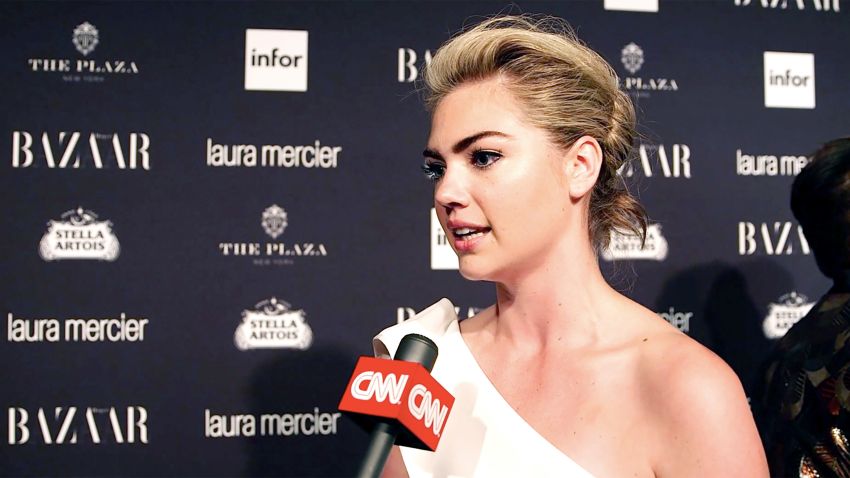 Model: Cyberbullies will judge no matter what
The video began in the passenger seat of Jones' vehicle. His cheeks pink and eyes pleading, Keaton recounted the torment he suffered at the whims of his classmates. They mocked his nose, called him ugly and said he had no friends. They threw milk on him, put ham down his clothes.
"Just out of curiosity, why do they bully?" he asked. "What's the point of it? Why do you find joy in taking innocent people and finding a way to be mean to them? It's not OK."
His tears became sobs. He closed with a message to both bullies and the targets of their ridicule.
"People that are different don't need to be criticized about it. It's not their fault," he said. "But if you are made fun of, just don't let it bother you. Just stay strong, I guess. It's hard, but it'll probably get better one day."
The post snared millions of views. The internet passed swift judgment in young Keaton's favor. #StandwithKeaton began trending. Athletes and entertainers rushed to his defense.
We're not talking middleweights or B-listers, oh no. We're talking Captain America and the Biebs, J-Lo and Posh Spice, Cardi B, Snoop Dogg and Rihanna, anti-bullying stalwarts such as Demi Lovato and Katy Perry.
In a trying year that revealed natural disasters of all shapes, a spooky nuclear showdown and the sexual predation by beloved entertainers, even the daughter of the Rev. Martin Luther King Jr. and the son of President Donald Trump agreed: This boy's treatment was intolerable.
The Tennessee Titans invited Keaton to a football game. The quarterback of his hometown Tennessee Volunteers showed up to hang out. He got invitations to Pixar Animation Studios, the UFC headquarters and Walker Stalker Con. Avengers offered to take him to the "Infinity Wars" premiere in Los Angeles.
James Carter, director of Union County Public Schools, issued a statement saying the district investigates all reported incidents and "will not tolerate bullying." Hundreds of miles away, a New Jersey father of two, Joseph Lam, set up a GoFundMe account where almost 2,000 people donated $58,000, possibly to send Keaton to private school or college.
Lam didn't know the Joneses. He set up the fundraiser Saturday after watching Keaton's plea three times, he said. Via friends, he reached Jones on Sunday to tell her about it.
"Any parent has this in the back of their mind," Lam said. "We just moved to a new school district. My son and daughter, I worry about them fitting in to the school. … They shouldn't have to worry about this; (they) should be able to go to school and learn and play and have fun."
The backlash begins
On Monday, though, past social media posts by Jones surfaced, and the troll gates opened.
One of Jones' missives was addressed to "butthurt Americans" and said, "If you aren't bleeding, no bones are sticking out & you can breathe, STOP crying!" Posted about two weeks after white supremacists converged on Charlottesville, Virginia, many on social media took it as commentary on the Unite the Right Rally that turned deadly. (Jones insists it was not meant as anything of the sort.)
What August taught us about America
Two other posts included the Confederate flag. In one, Keaton is pictured with a group of children, one holding a puppy, another the stars and bars of the Confederate banner. A girl posed with a toy gun. Keaton wielded an American flag. Another photo showed Jones grinning broadly next to an unfurled Confederate flag. Both photos are from July 2015.
Cardi B and other celebrities who had defended Keaton disappeared their posts on Instagram supporting him. Rihanna, who had called Keaton a hero and thanked the "young king" for inspiring others, deleted the post. In its place, she posted another anti-bullying message featuring images of Rosalie Avila, 13, and Ashawnty Davis, 10, both of whom killed themselves.
"We're losing our babies to bullying!!! Teach your kids love and equality," Ri wrote.
Jones and her son were roundly cast as villains – and anyone who supported them, as a fool who'd been duped by the money-grubbing mother plying her child's pain for profit. Keaton was accused, without evidence, of hurling epithets at black classmates and bringing the bullying on himself.
Hateful threats and name-calling abounded. No need to rehash any specific vitriol here. Anyone with a few fingers and an internet connection can find it, but suffice to say, it was enough to make Jones wish she'd never posted Keaton's tearful plea. Her children don't even want to leave the house now, she said on Monday.
"People are threatening to kill my children," she said. "We went from the most amazing family in the country to the worst."
'How ironic is this?'
In reality, Jones said, hers is an average family. She cleans homes and offices and does odd jobs to make ends meet. Her eldest daughter is about to graduate. Her youngest is having her tonsils out later this month. Keaton, she said, likes superheroes and Legos.
The August "butthurt" post had nothing to do with Charlottesville, she said. It was about people who look for the negative in everything, she said. She was imploring folks to toughen up, just like she had with Keaton on occasion, including on the day he called from school saying he needed new clothes because he'd "spilled" milk on himself.
"I said, 'Be more careful. Stand under the dryer. I can't get there right now,'" she recalled. "He told me what really happened when I picked him up."
As for the Confederate flag posts, they were meant as jokes, she said. She and the family were at the lake on July 4. They're Southerners, and the country was engaged in a debate over the Confederate flag.
"Lord, we ought to take a picture," she thought at the time, "of the all-American redneck family and pull out all the props."
The other photo, taken that same weekend, shows her laughing alongside the flag, as if to say, "How ironic is this? Because I'm so not that person," she said.
Asked her thoughts on the Confederate flag, she said she understands its importance to many Southerners, and she wouldn't condone banning it because taking away people's freedom is a slippery slope. At the same time, despite being a Christian, she also opposes putting the Ten Commandments in schools because it creates a slippery slope in another direction, she said.
"You've got to be really careful with what you take and what you give because we share this world," she said.
'It was just as innocent as that'
Melania Trump speaks to students about bullying
As for the video that started it all, Jones said Keaton's emotion was authentic and encouraged those who sympathized and empathized with him not to let his message die.
Keaton had been experiencing trouble with five bullies. The milk and ham incidents came days before Thanksgiving.
Jones had contacted the school and been told it wouldn't happen again, she said, but Keaton had implored her to back down. He didn't want to be labeled a tattletale.
She and Keaton had previously discussed making a bullying video, for his teachers or friends. On Friday, a girl, one of his bullies, was passing out graded papers and "told him a boy was going to beat him up," prompting Jones to remove Keaton from school early, the mother said.
Jones stopped to pick up lunch afterward and Keaton told her, "'Mama, I think I'm ready to do that video.' It was just as innocent as that." She didn't make it public until one of her 600 Facebook friends told her it might help others, she said.
The outpouring of support was overwhelming. She was elated to see so many people rush to her son's aid, she said. She was equally disheartened by Monday's backlash. She plans to keep Keaton out of school until January, and his teachers at Horace Maynard are working with her to make sure Keaton stays up to date on his classwork, she said.
"I'm trying to maintain my family and remind them that we know who we are," she said.
She hasn't been on the internet much since Monday. It saddens her that celebrities she admires might think the worst of her, she said.
"I really don't want Snoop to think I'm racist. I wanted him to bring Martha (Stewart). I was hoping we could do some porch-sitting," she said.
T.I.: "I STILL support Lil dude"
Burger King stands up to bullying
Not everyone has rescinded their support for Keaton. He was scheduled to hang out with some of the Tennessee Titans on Tuesday afternoon, his mother said early in the day.
"He's pretty excited," Jones said. "I think it's going to be pretty low-key."
Tight end Delanie Walker is still inviting Keaton to attend the Titans' December 31 game against the Jacksonville Jaguars. Jones doesn't know if she can attend because her 8-year-old's tonsil surgery is two days prior, but she's going to try to make it work.
Lam, who started the GoFundMe campaign, stopped taking donations on the page, but he says that's only while he works with GoFundMe on how to proceed with the fundraiser. In an update on the website, he defended Keaton and his mother.
"THIS IS NOT ABOUT THE MOM!! However passing judgment on her before you know her is a form of bullying," he wrote. "We have to be the voice for the voiceless. In the video I saw a kid crying not just for himself but for others. To me that's a kid with a heart of gold and deserves praise."
Even some of Keaton's celebrity supporters said they still stand with him. Actor Patton Oswalt said so in a series of tweets and clapped back at a commenter who questioned how Oswalt could support the kid if his family members were a "bunch of racists."
"Keaton didn't get to choose the family that raised & shaped him, you smug ghoul. How 'bout showing him that people of all races & creeds can come together? Change things, maybe? Show him a better world?" Oswalt tweeted.
And while rapper T.I. said he wouldn't donate money to Keaton's family, he took to Instagram to say, "I STILL support Lil dude."
"while his family is spewing hatred around him… he himself will be able to speak from experience how much LOVE was shown to him on the gram by the very ones he's been taught to (DESPISE)!!!" the rhymesmith wrote.
CNN's Dave Alsup, Deanna Hackney and Chuck Johnston contributed to this report.