Story highlights
Shopping for someone who seems to have everything? Gift them with these 9 unique holiday experiences from AncestryDNA, SeatGeek, ClassPass and more instead.
There always seem to be a few people on your holiday gift list who already have it all. So much so that it doesn't matter if you're eyeing the latest iPhone X or some everyday cookware essentials – they've already got them. It makes finding the perfect gift a real challenge.
An easy alternative? Gift them with experiences instead. These interactive gifts – like a cooking subscription service that will help them craft restaurant-quality meals at home, or an e-learning course where they can learn to code like a pro – are less about the material and more about the experience your friends and family will gain, which makes them more memorable and thoughtful gifts.
To prove our point, we've rounded up some of the top experiences you can gift this holiday season. Ahead, shop these nine unconventional gift ideas your friends and family will love.
Note: Prices below reflect the listed retailer's price at time of publication.

Rosetta Stone (prices vary; rosettastone.com)
Rosetta Stone
Here's a major understatement: Learning a new language is hard. Really hard. So if you're gifting a jet-setter who often travels to foreign countries, a language e-learning course can be an invaluable resource. Rosetta Stone has been one of the most popular language programs for the past 25 years. When we tested it, we were impressed by its easy-to-use interface. And the software's mobile app was ideal for busier lifestyles. With it, we could practice our language skills no matter where we were. Currently there's a holiday sale so you can gift your friends and family a 24-month subscription for just a hair under $7. All they have to do is open up the app, dedicate time every day to the lessons, and voila, they'll be picking up a language in no time.
Ancestry DNA ($69, originally $99; ancestry.com)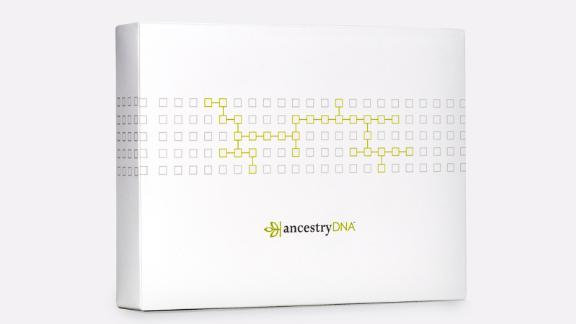 Even if you think you know your family lineage, you might be surprised to learn just how far your ancestors migrated. DNA kits, like AncestryDNA, shed a light on this experience, giving users new insight into their family's heritage. AncestryDNA combines DNA science with an online family history database to determine your ethnicity. The service estimates your connection to more than 150 ethnic regions across the globe. Now, you can find out if you're really 5% Swedish or 11% Armenian. AncestryDNA also takes this one step further and can connect you with other users who match your genetic makeup, so you might meet distant relatives you wouldn't have otherwise known about.
ClassPass (starting at $20/month; classpass.com)
If you're gifting someone who is a workout class fanatic, ClassPass is a great option. This monthly membership allows users to test out different classes and studios around their area. This mixing and matching feature lets them figure out what workouts they like the most and what local studios fit their preferred style. It really does spice up your gym routine to help push your boundaries and your workouts to the next level. Currently, ClassPass is offered in 40 different cities across the globe, so even if you travel a lot, you can still get in a workout (or three).
Bitsbox (starting at $19.95; bitsbox.com)
This "Shark Tank" alum is making a name of its own in the subscription box game. Bitsbox is a monthly membership that delivers fun, interactive and educational coding packages straight to a child's doorstep. These boxes are made for kids ages 6 to 12 who might be interested in coding, but have no prior experience. With it, kids choose an app they want to work on. From there, they'll receive all the tools and tricks to create the app online. They can then share their creation with friends and family on any computer, tablet, phone or browsing device for everyone to enjoy.
HomeChef (starting at $19.90; homechef.com)
Home Chef really does take the guesswork out of cooking. With the subscription, you'll receive all the ingredients you'll need to craft restaurant-quality meals at home, along with a step-by-step recipe guide that breaks down the entire process, delivered straight to your doorstep. When we tested out the service, we loved how each recipe was easy to follow and how fresh all the ingredients were. It's a solid option for those who need culinary inspiration to zest up their typical menus, people who love to cook but may not have time to buy ingredients, or people who want to try new recipes without dishing out a lot of money on extra ingredients that they might end up using only once or twice.
LivingSocial (prices vary; livingsocial.com)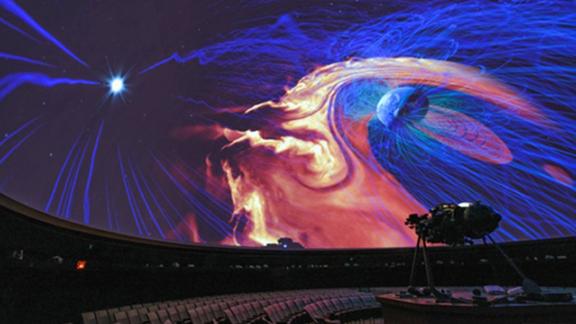 Sometimes the best experiences are close to home – perhaps a unique painting class, a trip to the planetarium or even a luxurious spa day. Sites like LivingSocial make it easier and more affordable to discover fun, exciting and discounted activities that you can give as experiential presents. Gift-givers can shop for events or activities on the site, using the preferred location for the recipient. LivingSocial will give them a rundown of some of the best deals to score right now. Once you gift an experience to your loved one, they'll simply redeem it at the event or location they're going to. It's perfect if you're looking for an unconventional gift that doesn't break the bank.
Interactive Web Developer Bootcamp ($29, originally $499; store.cnn.com)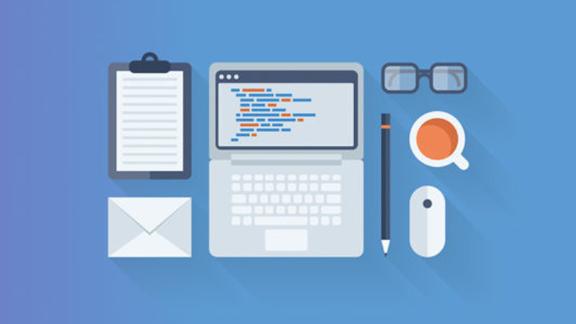 Nowadays, coding is a great skill to have in your back pocket, no matter what field you work in. If you decide to make the jump into computer programming, coding skills can lead to a pretty nice paycheck. But, of course, you'll need to learn the ins and outs before you can cash in on the benefits. For those looking for a comprehensive training program online, the Interactive Web Developer Bootcamp is a great go-to. This bundle covers full-stack Web development for tools like HTML, CSS, JavaScript and Ruby on Rails. The e-learning program combines over 180 HD training videos, numerous exercises and an e-book to make sure you have all the right resources. From there, users will eventually learn how to build an end-to-end project completely solo, making this an awesome gift for those looking to take their career to the next level.
MasterClass (starting at $90; masterclass.com)
Masterclass
If you really want to master a new skill, it helps to be taught by the best of the best. That's the principle behind MasterClass. With the service, you can watch exclusive video tutorials from experts in their fields to help you master a skill. Want acting lessons from Oscar- and Tony-winning actress Helen Mirren? They've got that. Want writing tips and tricks from famed author Judy Blume? Check. They even have cooking demonstrations from world-renowned chefs like Thomas Keller and Gordon Ramsay. Currently, MasterClass has gifting options which include either a single class or an all-access pass for a year.
SeatGeek (prices vary; seatgeek.com)
We love giving friends or family members tickets to concerts and sporting events. What we don't like is the ticket markups and the unpredictability of ticket prices available online. SeatGeek aims to solve the problem. The ticket search engine site scours dozens of the bigger ticket-selling services to give you all the results in one place. It also features a Deal Score system that alerts you to the best rates and bargains. So no matter if you're planning on gifting your loved ones with courtside basketball tickets or front-row seats for their favorite musician, you know you're getting the best price with as little effort as possible.