CNN —
Looking for a video camera that will let you capture your next adventure without having to fuss with holding a device? Look no further than the GoPro Hero5 ($299; amazon.com) — one of the best hands-free action cameras on the market.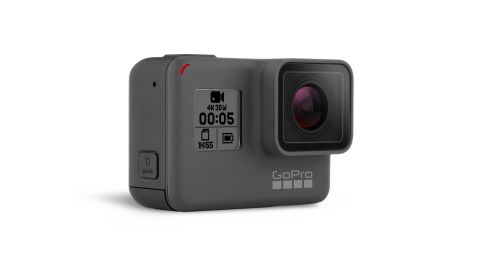 With this tiny action cam, you can record your next high-intensity sporting activity or try your hand at vlogging (aka video blogging). Regardless of how you plan to use your device, this powerful little camera is super convenient to use.
What makes the Hero5 so special is that it responds to preset voice commands, meaning you can initiate recording without having to stop what you're doing. When doing sports, like biking or surfing, you can simply mount your camera on your helmet or wherever and say the word to begin recording. You'll be messing with your camera less and can focus on experiencing the moment fully.
Then, with the Hero5, you can instantly share video to the GoPro app on your mobile device. And, within the app, you can edit and share videos so that your friends and family can follow along with your adventures via email and social media.
Finally, for serious adventurers, the Hero5 is waterproof, so no waterproof casing is required. You won't have to worry about rain or snow — and you can even dunk it underwater without any problem. There's also a built-in GPS that you can display on your video so you can show how fast, how high, and how far you went when biking or performing another physical activity.
Still not sold? Don't just take our word for it. On Amazon, this is a No.1 best-selling product with an average rating of 4.2 out of 5 stars. Most notably, users commented on how easy this camera is to transport and its new and improved features, including the built-in video stabilization and waterproof housing.
Note: The price above reflects the retailer's listed price at the time of publication.