Story highlights
Draw takes place Dec 1 in Moscow
32 teams divided into four pots
Draw co-hosted by former England great Gary Lineker
Yes, after roughly three years of qualifying, involving 871 games around the globe, the likes of Lionel Messi, Cristiano Ronaldo and Neymar – not to mention millions of football fans around the world – will be holding their breath on Friday.
Who could play whom? Will there be a much-dreaded "Group of Death?" Who are the favorites? Here's the lowdown on Friday's extravaganza at Moscow's State Kremlin Palace.
READ: World Cup 2018 – Who are the favorites?
READ: Argentina scrapes through
READ: Iceland becomes smallest nation to qualify for World Cup
Lineker, Maradona and Cafu form a glittering cast
The draw will take place at 3pm GMT (10:00 ET, 18:00 local) but, if you are pressed for time, tune in about half an hour later. That's when the actual draw should start.
Former England striker Gary Lineker and Russian football reporter Maria Komandnaya will host the draw and they'll be assisted by superstars from each of the eight nations that have won the World Cup.
It is a glittering cast: Diego Maradona (Argentina), Cafu (Brazil), Fabio Cannavaro (Italy), Carles Puyol (Spain), Gordon Banks (England), Laurent Blanc (France), Diego Forlan (Uruguay) and Miroslav Klose (Germany, trophy bearer).
The draw assistant from the host country is 91-year-old former Spartak Moscow striker Russia Nikita Simonyan.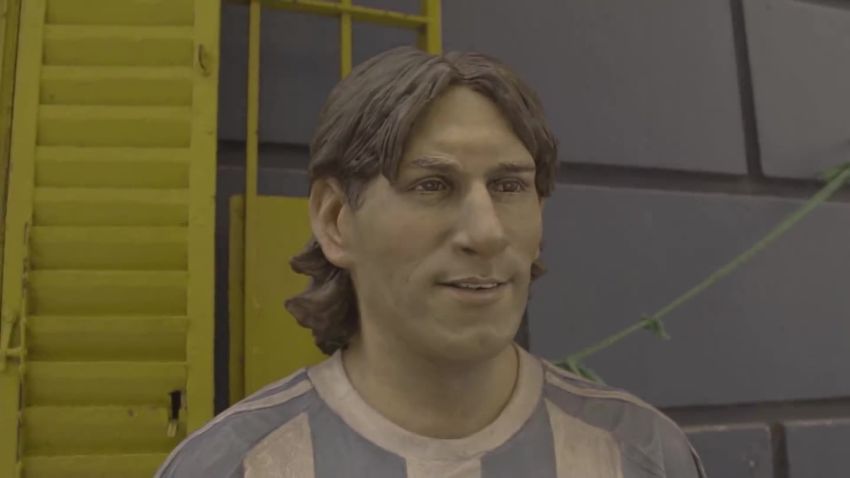 Copa90 on Maradona, Messi and Argentina
The format, the teams
The 32 countries are divided into four pots of eight.
Unlike years past, only FIFA's world rankings determines which country goes into which pot and, for this draw, the sport's world governing body has based the seedings on October's world rankings.
So, for example, the seven top-ranked teams that qualified, plus Russia, are in pot 1 and the next highest-ranked eight are in pot 2 and so forth, ending with the lowest ranked eight in pot four.
Pot 1: Russia, Germany, Brazil, Portugal, Argentina, Belgium, Poland, France
Pot 2: Spain, Switzerland, England, Colombia, Mexico, Uruguay, Croatia, Peru
Pot 3: Iceland, Costa Rica, Sweden, Tunisia, Egypt, Senegal, Iran, Denmark
Pot 4: Nigeria, Australia, Japan, Morocco, Panama, South Korea, Saudi Arabia, Serbia
As host Russia was placed in pot 1, a boost for them since Stanislav Cherchesov's men – based on those October rankings – are the lowest-ranked team in the tournament at No. 65, two places behind Saudi Arabia.
Among others in the elite tier are defending champions Germany, record five-time winners Brazil, European champions Portugal and 2014 World Cup runners-up Argentina.
The end result will be eight groups of four teams. There is one last caveat – no group is allowed to feature more than one team from the same confederation, apart from members of European football's governing body UEFA, which, with 14 teams, provided the highest number of qualifiers.
No more than two UEFA countries are allowed in a group.
Take a tour of the 2018 Russia World Cup stadiums
Who would you not like to see in your country's group? Have your say on our Facebook page.
A "Group of Death?"
Every major football draw seems to produce a so-called "Group of Death." The term was reportedly first coined in reference to Group 3 of the 1970 World Cup, featuring reigning champions England, favorites Brazil, 1962 runners-up Czechoslovakia and Romania.
But, the "Group of Death" isn't necessarily always a single entity – in 2014 it was widely acknowledged that there were three difficult groups.
Friday's draw could potentially pit Brazil, former champions Spain, seven-time Africa Cup of Nations champions Egypt and Serbia against each other.
With Spain and England among the second batch of teams, there are a number of mouthwatering scenarios to speculate over before the draw. Who could not get excited about the prospect of Germany, England, Egypt – returning to the World Cup for the first time since 1990 – and Nigeria forming one group?
Who are the favorites?
Defending champions Germany are bidding to become the first team to retain the title since Brazil did so in 1962.
Ranked No.1 in the world and unbeaten since their Euro 2016 semifinal defeat by France, Joachim Löw's men were peerless in qualifying, winning all 10 of their matches and scoring 43 goals in the process.
Five-time champions Brazil were the first South American team to qualify for Russia 2018 and their form in the last 18 months has helped heal the wounds of that 7-1 semifinal thumping by Germany at their home World Cup three years ago.
Coach Adenor Leonardo Bacchi, known as Tite, has overseen a vast improvement since he succeeded Dunga in June 2016. Brazil remain undefeated in competitive fixtures since the new man took charge and won 10 of their final 12 qualification matches.
With Lionel Messi in their ranks – the Barcelona star scored an incredible hat-trick to secure Argentina's place in Russia - Argentina are among the bookmakers' favorites, as are previous World Cup winners Spain, France and Portugal.
Belgium have promised much with the talent at their disposal and after a fine qualifying campaign – they topped their group with an unbeaten run – 2018 could be the year the Red Devils finally blossom.
Lionel Messi's journey to greatness
READ: Remembering Brazil's 'painful' World cup defeat
The debutants
The 'Viking thunder clap' heads to Russia 2018
In Brazil in 2014, Bosnia & Herzegovina were the only debutants in the tournament. In Russia, there will be two: Iceland and Panama.
Iceland became the smallest nation – population of around 335,000 – to ever qualify for the World Cup by topping, fittingly perhaps, Group I in Europe.
While Iceland's inclusion might not be a surprise – they made the quarterfinals of Euro 2016, beating England en route – Panama's most certainly is.
Panama didn't even qualify for the final round of 2014 World Cup qualifying in the Concacaf region and were knocked out in the quarterfinals at this year's Gold Cup in a 12-team field.
Perhaps unsurprisingly, Panama's President Juan Carlos Varela declared a public holiday following qualification.
Although not a first-timer, Peru will be appearing at football's biggest party for the first time in 36 years, having beaten New Zealand 2-0 in a two-leg playoff to secure the final qualifying spot.
Such was the euphoria when Jefferson Farfan scored the opener in the second leg in Lima, it caused an earthquake in Peru's capital city.
"An earthquake alert was activated due to the underground vibration generated by the fans," wrote the official seismology page of Chile, which borders Peru.
Who will be missing?
Spare a thought for Italian fans. The Azzurri – four-time winners – missed out on the World Cup for the first time since 1958 after losing a two-leg playoff against Sweden. It marked the end of legendary keeper Gianluigi Buffon's 20-year international career.
Although Buffon, the most capped Italian in history, is likely to be tormented when watching Russia 2018, he can at least take solace from the fact that he was a key member of Italy's World Cup winning team in 2006.
Go to CNN.com/sport for more stories & features
Other high-profile nations not in the draw are 2010 World Cup runners-up the Netherlands, traditional Concacaf powerhouse the US and Alexis Sanchez's Chile.
Two recent ever-presents of African football, Ivory Coast and Ghana, also failed to emerge from an arduous qualifying campaign.
Both nations had qualified for three successive World Cups, but failure to reach Russia 2018 ended up costing Belgian Marc Wilmots his job as manager of Les Elephants.