Newly inaugurated leader Emmerson Mnangagwa laid out his vision for Zimbabwe on Friday, paying tribute to Robert Mugabe as a "mentor" but vowing to eschew the former president's policies.
Mnangagwa was sworn in Friday as interim president, following Mugabe's historic resignation this week after nearly four decades of oppressive rule.
The new leader, who served as Mugabe's right-hand man for most of his career, used his first official address to try and differentiate himself from his predecessor, as his opponents try to depict him as part of the status quo.
Mnangagwa promised reforms to lift Zimbabwe out of poverty by jump-starting the country's lifeless economy and stamping out rampant corruption.
Despite earlier admitting he played a role in Mugabe's demise, Mnangagwa showered the former leader with praise Friday, portraying him as a national hero.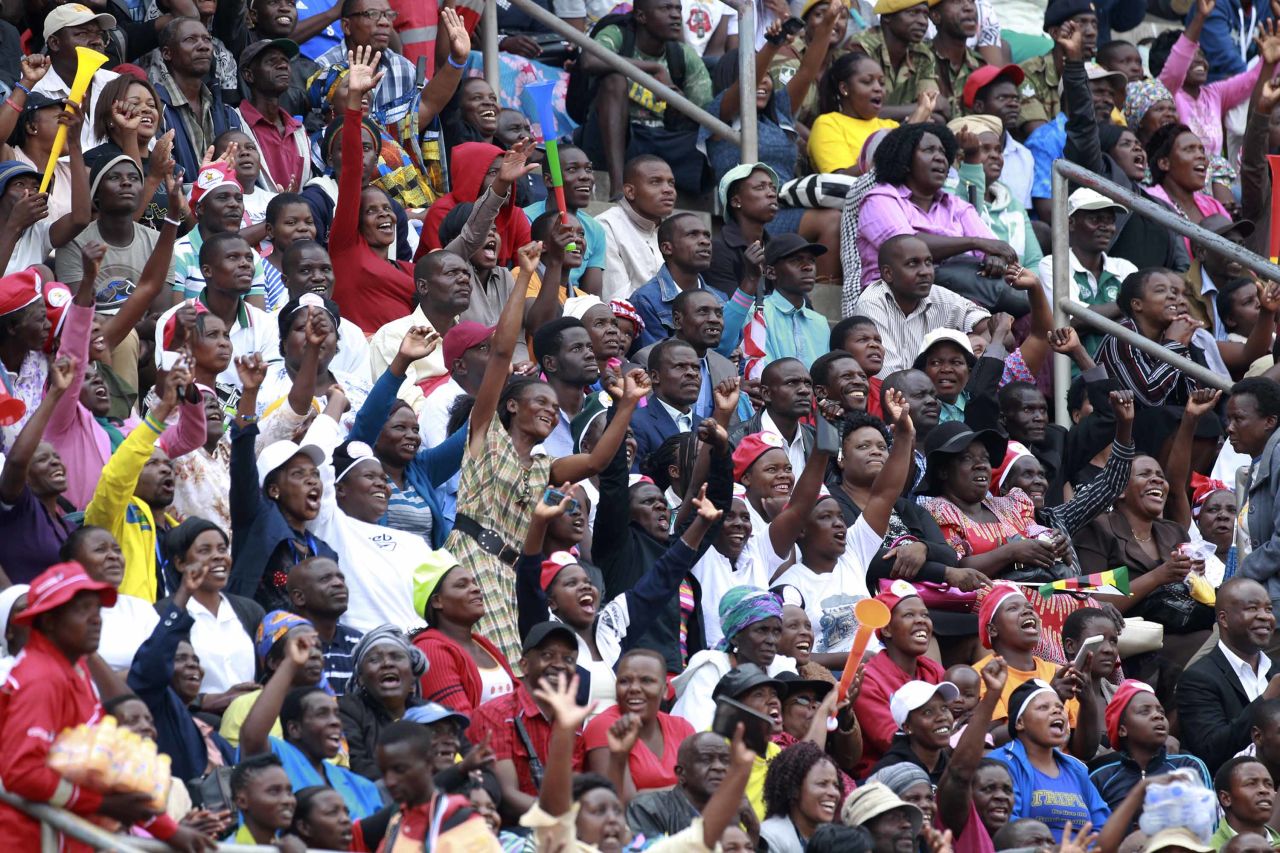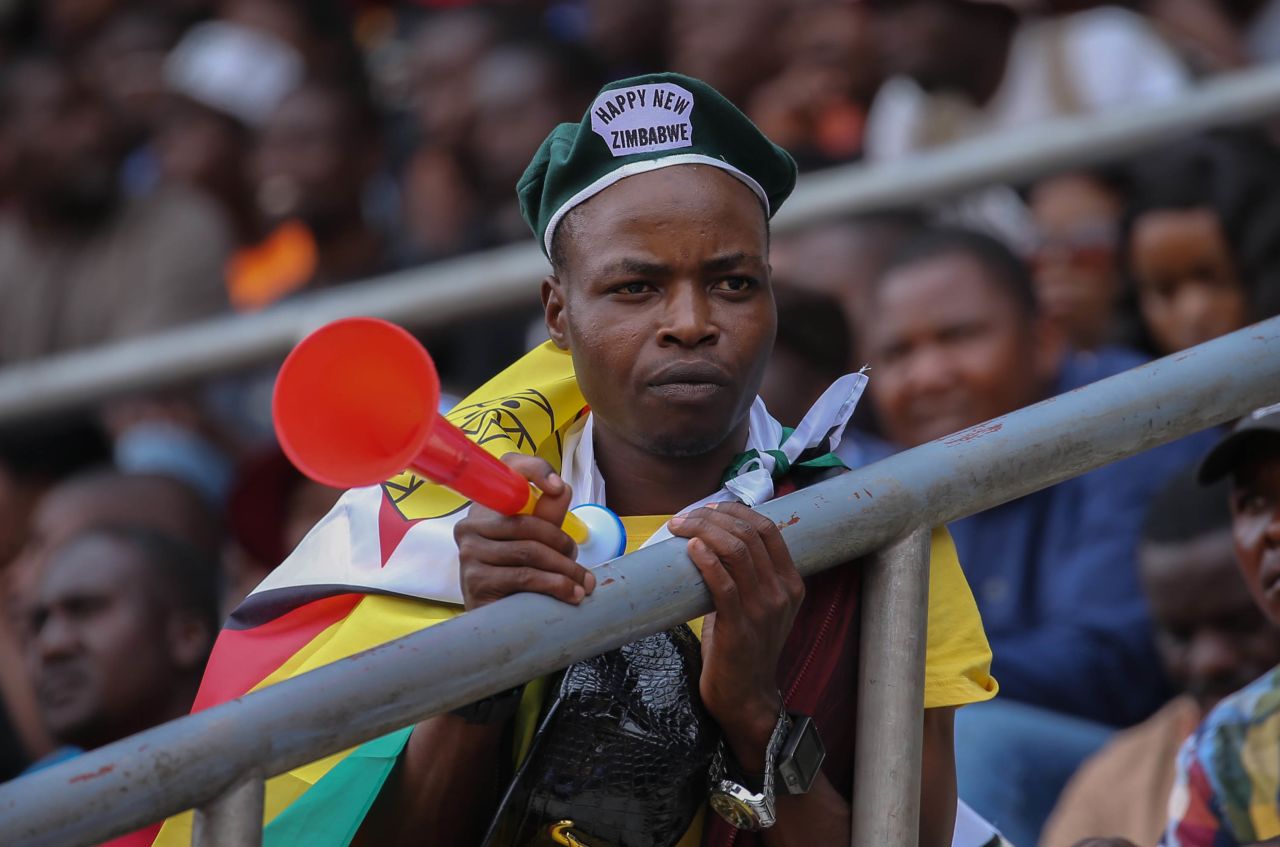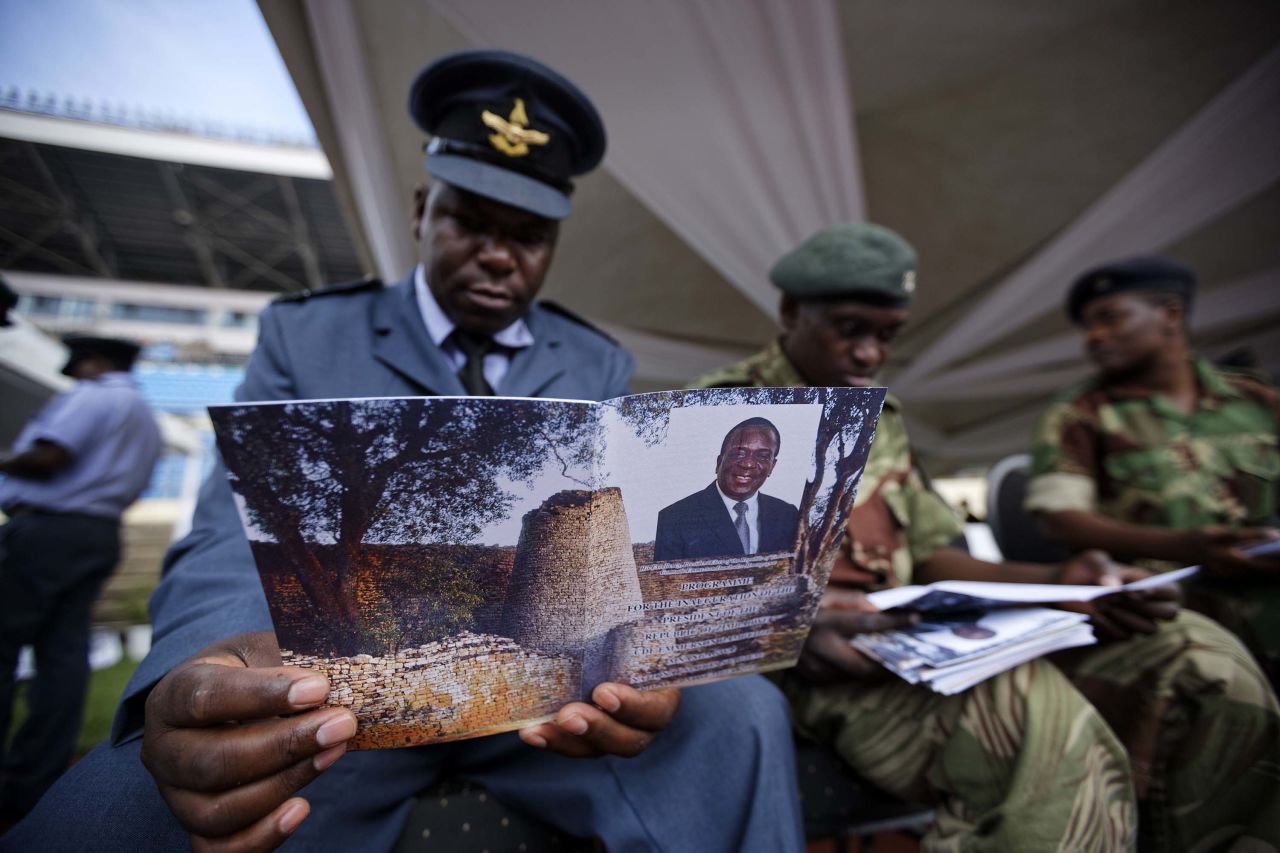 Emmerson Mnangagwa sworn in as Zimbabwe's interim president
A 'president of all citizens'
Tens of thousands of people filled the cavernous National Sports Stadium in the capital, Harare, cheering, dancing and waving national flags as the former vice president was inaugurated.
As he took his oath, Mnangagwa swore to "protect and promote the rights of the people of Zimbabwe," a promise that was met with wild applause by the crowd, many of whom had lived their entire lives under Mugabe's oppressive rule.
The sash-wearing leader received a 21-gun salute, cannon fire and flyby by military aircraft in a colorful ceremony attended by African leaders and other dignitaries to mark the historic moment.
"(I am) required to serve our country as the president of all citizens, regardless of color, creed, religion, totem or political affiliation," he said in remarks after his swearing in.
He described his vision of a fairer Zimbabwe, in which segments of society no longer suffered from disease, hunger, unemployment, illiteracy and extreme poverty.
One supporter named Regis told CNN he wanted the new leader to "upgrade" the nation. "Mining, farming, education – what I'm saying, we need to upgrade everything."
Mugabe my 'father'
Mnangagawa's speech was aimed at showing he would not be another Mugabe. But he took the opportunity to pay his respects to the man he served over his career.
"He led us in our struggle for national independence. He assumed responsibility for leadership at a formative and very challenging time," Mnangagwa said, adding later that the nation should "let bygones be bygones."
"To me personally, he remains a father, mentor, comrade in arms and my leader."
There was no sign of Robert or Grace Mugabe at the ceremony. Zimbabwe's state newspaper, The Herald, had reported that Mugabe might not attend, saying he needed time to rest.
A new-look economy
Zimbabwe was once the bread basket of Africa, but Mugabe's policies left the economy in ruins. Zimbabweans have suffered under industrial mismanagement, food shortages, a collapsed currency and widespread corruption.
Upon his return from exile on Wednesday, Mnangagwa promised his people "jobs, jobs, jobs," and in his address Friday he gave a glimpse into how he hoped to create them.
He sent a clear message to the world that Zimbabwe was open for business, insisting that foreign investments would be safe in the country, and he committed to settling the country's debts.
MORE: The devastating economic legacy of Robert Mugabe
Mnangagwa urged Western nations to drop sanctions against Zimbabwe. The new president himself is under US sanctions.
"As we build a new democratic Zimbabwe, we ask those who have punished us in the past to reconsider the sanctions against us," he said.
He said he had no intention of reversing Mugabe's controversial land-reform policies, in which white farmers were dispossessed of land. He did, however, announce the farmers who lost their land would be compensated.
Government reform
The new leader said he would bring real reform to his administration, addressing corruption, absenteeism and bureaucracy.
Corruption is a subject close to the hearts of the people, who had watched Mugabe live an extravagant lifestyle for decades as the country struggled with food shortages and poverty. Mugabe and members of his government had been accused of corruption many times.
"The age of corruption must stop," he said. "Where this occurred, swift justice must be served."
"Gone are the days of absenteeism … and dirty rewards. Those days are over."
He said he would support free and fair elections next year, but made little mention of an improvement to civil liberties.
Mnanagagwa is accused of orchestrating some of Mugabe's most ruthless policies and actions, and there is a sense of nervousness that he could follow Mugabe's lead in using fear to keep his grip on power.
While working with Mugabe, Mnangagwa headed up the feared intelligence agency as well as the defense and justice ministries during times of state oppression and brutality, and is tainted by accusations of his involvement in the Matebeleland massacres in the 1980s.
Emmerson Mnangagwa's rise
Known as "The Crocodile" for his political cunning and longevity, Mnangagwa fled the country after Mugabe fired him earlier this month, a dismissal that triggered the political turmoil and an apparent military coup in Harare.
He returned to Zimbabwe on Wednesday, a day after Mugabe's resignation, and made clear he had been part of the operation to unseat the president.
Critics have questioned whether the new leader is able to bring about reforms and return civil liberties to a people who have been oppressed for so long.
"Knowing Emmerson Mnangawa, his character, he will have to work very hard to change his character so that he can define the future of the country and define his future as a democrat, as a reformer. That I doubt," Morgan Tsvangiriai, leader of the main opposition MDC-T, told CNN's Christiane Amanpour on Thursday.
But Tsvangirai attended the ceremony Friday, in a sign that he may be willing to cooperate with Mnangagwa's administration.
CNN's Brent Swails, Dominique van Heerden, Hilary McGann and Richard A. Greene contributed to this report.