Story highlights
UK's Eden Project was built to educate people about sustainability and the environment
Now it's announced it will open new sites around the world
(CNN) —
It calls itself the home of the world's biggest indoor rainforest, and it has attracted 19 million tourists since it opened. Now, the UK's Eden Project is set to open up to eight new sites around the world.
The Eden Project is built on a disused clay pit the size of 30 football pitches and consists of two massive transparent domes – known as biomes – which house more than 3,000 species of plants. The eco-park, in Cornwall, south-west England, was opened 16 years ago to educate people about sustainability and the environment.
Growing from its UK success, its creators have announced plans for more sites. One of the first will be in the coastal city of Qingdao, China.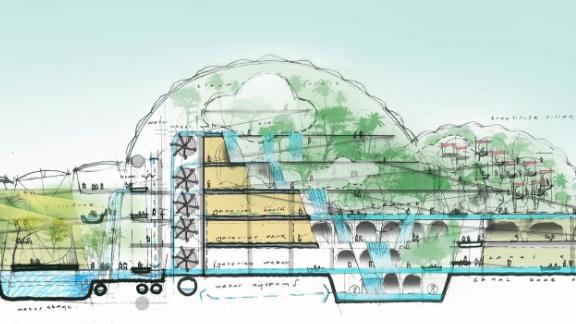 Scheduled to open in 2020, the Chinese site will be built on environmentally damaged land originally used for salt production and prawn breeding.
"In Qingdao we are going to focus on water and people. The story of water is clearly one of the global issues for the 21st and probably 22nd century," says David Harland, CEO of Eden Project International. "It's only by telling those stories that focus on water abundance, water scarcity, and water quality that we can actually get people to think about these global issues."
Watch the video to learn more.