CNN —
What is it about flying that can make you sick? For one, airsickness, a type of motion sickness brought on by air travel, is a common problem. To avoid this nauseating condition, there are a number of over-the-counter medicines that can settle the stomach. Of course, you should consult your doctor before taking any of these medicines. Most can be bought from your local pharmacy.
Then, there's the close proximity of people around you when you fly — meaning there are a lot of germs to be shared. When you couple that with the dry, recirculated air within the plane cabin, it's clear you may want to carry along a few health-promoting products to help ensure you exit your flight feeling as good as possible.
We've rounded up a list of products to help you stay healthy during your next flight and after it.
Wearable tech to help you sleep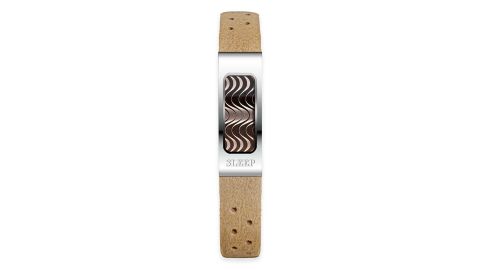 Bed Bath & Beyond
This year, CNN's Richard Quest recently went on "the longest flight in the world," which lasted 17 hours nonstop. To make his trip more comfortable, Quest tested the Philip Stein Sleep Bracelet ($395; bedbathandbeyond.com). This "jetlag gadget," as Quest called it, is designed to improve melatonin production and regulate your sleep cycle. This unisex option from Philip Stein fits comfortably on your wrist with a microfiber strap that's soft to the touch. How it works: According to the Philip Stein brand, this device uses technology that sends "natural frequencies" in waveform that increase the body's production of melatonin and encourage sleep onset.
To help protect against germs
Amazon
When packed into an aircraft with so many people and bacteria around you, it's a good idea to up your immune system's resistance by making sure you're eating right and fueling your body with proper nutrition. To help ensure you're extra prepared, Airborne ($13.49; amazon.com) is an immune system support supplement containing vitamin C and other vitamins, minerals and herbs.
To stay hydrated
Amazon
Carrying liquids through security, other than tiny bottles, is a total no-no, according to TSA guidelines. But it's completely fine to carry with you an empty, reusable water bottle so that you can hydrate before boarding while waiting at your gate.
Why is it so important to stay hydrated while flying? Well, for starters, becoming dehydrated (putting out more water than you consume), can become dangerous in any situation. But when flying, the lack of humidity within the aircraft cabin means you get dehydrated faster, which can lead to fatigue and even dehydration-induced illness.
We'd recommend choosing a water bottle that's both functional and fashionable so that you won't grow tired of toting it around.
Our water bottle of choice is a rose gold option by HYDY ($45; amazon.com), and these bottles do come in many different (and equally gorgeous) colors. We're big fans of this brand's line of metallic designs that are all BPA-free and made from stainless steel. An eco-friendly water choice, these vacuum-insulated thermal bottles are made to meet strict safety standards. And you can feel good about drinking from a reusable water bottle to help cut back on the number of plastic water bottles that end up in landfills and oceans each year.
RELATED: Fly comfortably with these convenient carry-on essentials
To help you sleep more comfortably
Amazon
Not only is it difficult to fall asleep while sitting upright in a plane seat, but it's often a challenge to stay asleep. With bustling passengers and plane crew walking about and turbulence to boot, you might as well kiss your nap goodbye — unless you have the right gear to help you rest comfortably.
On Amazon, this soft, blue neck pillow ($11.99; amazon.com), made from high-quality memory foam, is a best-selling travel product and received an average ranking of 4 stars from over 2,000 customers. With a machine-washable outer cover made from velour, this product was made for those who have trouble sleeping or those who just want to get better quality sleep while inflight.