Story highlights
Michael Weiss: We are in the midst of a reassessment of Louis' artistic legacy in light of his personal fallibility
C.K.'s style, which was aimed at toxic masculinity, now risks being seen as one long con, he writes
Editor's Note: Michael Weiss is a national security analyst for CNN and author of "ISIS: Inside the Army of Terror." The views expressed in this commentary are his own.
Fitfully conscious, on his deathbed in 2005, Saul Bellow turned to his friend Eugene Goodheart and inquired: "Was I a man or was I jerk?" His seeming concern for whether he would be best remembered for his art or his life was well-founded. He had a Nobel, a Pulitzer and three National Book Awards in the bag, though his personal reputation featured a series of publicized divorces, vertiginous affairs, friendship-ending intellectual feuds and a rocky paternal record with his children.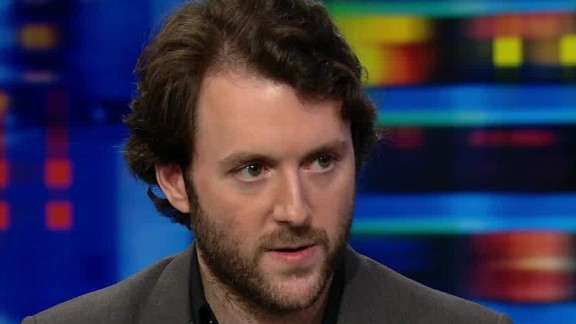 CNN
Louis C.K. has more to wonder about in this regard than whether he is a jerk. He is among the most gifted of those in the entertainment industry who have been accused of serial sexual misconduct, which may amount to sexual assault – in his case, whipping out his penis at various moments over the past decade and masturbating in front of younger women in circumstances that could be described as both physically and professionally captive. Once the New York Times made the allegations public, C.K. responded with a statement that was part admission, part apology … and, to many, entirely inadequate.
At its best, his comedy was liberal white guilt funneled through a postmodern Lenny Bruce. But his style, which earned him the mantle of comic's comic and was aimed at awkward, hypocritical, toxic masculinity, now risks being seen as one long con, a dishonest, immunizing confessional masquerading as social satire. Or perhaps I'm getting ahead of myself. I hope I am.
Until now, the comedian's army of publicists, celebrity friends and acolytes did all they could to squelch the persistent rumors of such creepy misbehavior, which have dogged his career as C.K. made their work more difficult by turning his pathology into his muse.
Jon Stewart, who plays the conscience of progressive America when it suits him and the "who, me?" court jester when seriously challenged, laughed off a question about it at a discussion at the University of Chicago Institute of Politics in May 2016. Aziz Ansari, who shares a manager and booking agent with Louis, pointedly refused to discuss the allegations in an interview with The Daily Beast – seconds after happily expiating on the creative seed, as it were, that led him to write an episode of his hit series "Master of None" about making a citizen's arrest of a man masturbating on the subway. "Go to your group of female friends and ask them about times they've experienced sexism at their job, and you'll get blown away by the things they tell you," Ansari told journalist Marlow Stern, who thought that a nice enough segue to asking about the comic's friend and occasional mentor. "I'm not talking about that," came the reply.
By contrast, Tig Notaro is one of the few outspoken comedians who was talking about "that" to whomever would listen, and she went one further by giving fictional life to the allegations in an episode of her Amazon series "One Mississippi," a series produced by one Louis C.K., who also released her 2012 album about her cancer diagnosis. Notaro told the Times that she feels "trapped" by her association with him.
In its reporting on the stand-up's alleged history of self-abuse in front of unconsenting women, the Times notes that Louis' new film, "I Love You, Daddy," features "a character (who) pretends to masturbate at length in front of other people, and other characters (who) appear to dismiss rumors of sexual predation." Louis financed, wrote, edited and directed the film, making it something between an auteur's labor of love and a sicko's therapy session with production value. The story is about a father, played by Louis, trying to stop his underaged daughter from sleeping with a much older man, evidently a more ho-hum taboo in an era when evangelical Republican defenders of Roy Moore can liken alleged sexual contact with a 14-year-old to the chaste parentage of the Son of Man. "I Love You, Daddy" is also, according to the New Yorker's Emily Nussbaum, "terrible."
That it may be, but we are in the midst of a reassessment of Louis' artistic legacy in light of his personal fallibility, something normally done after an artist is dead and buried – which I suppose this one is, in a way. HBO has announced that it will not only nix forthcoming projects with him but erase all his past performances from its On Demand platforms – the streaming age's equivalent of yanking a dirty old man's books from the library shelves. Yesterday's hilarious set pieces from "Louie" or the Beacon Theatre will become tomorrow's enemy action. Can we even afford to learn "The Secret Life of Pets" at this point?
Amanda Hess, writing in the Times, argues that the dichotomy between life and art is not only nonexistent, it is also dangerous: "A proclivity for reprehensible acts is built right into the mythos of the artistic genius – a designation rarely extended to women," she writes, with justification.
For one thing, Louis' material was founded upon a knowing playfulness and interposition of the life-art divide, and he was brutal about himself as a matter of shtick. Bill Cosby sanctimoniously lectured young black men and pretended for years to play the wholesome sitcom family man, while allegedly slipping his rape victims mickies. Louis fantasized aloud about poisoning kids with nut allergies and jerking off a New York City subway rat. He didn't ask you to admire him; just the opposite.
The temptation during reckonings such as these is to allow criticism to become little more than an exercise in retroactively affirming one's indignation, judgment absent discrimination. Let us now condemn famous men. The extreme corollary and most costly risk of this way of thinking, however, is that only good people can produce good art. If true, all we'd be left with are Harry Potter and Hamilton.
One can enjoy Lord Byron's poetry, for instance, without being acquainted with his revolutionary politics, which cost him much of his fortune and all of his life. But many university students learn that the author of Don Juan was mad, bad and dangerous to know for sleeping with his half-sister and treating women in general as either dream objects or playthings. (There is ample evidence that his relationships with a series of young boys were more than strictly platonic, too.) And yet, when Polish Solidarity dissidents marched in the Lenin Shipyards in Gdansk in 1980, they found Byron's verses, "For Freedom's battle once begun, / Bequeath'd by (bleeding) sire to son, / Though baffled oft is ever won," a worthy rallying cry, no matter the incestuous and promiscuous pedophile who composed them.
T.S. Eliot was an anti-Semite who thought it a matter of public urgency to warn that the threat to any good society was "any large number of free-thinking Jews." He first uttered these words in 1933, an unlucky year for Jews of any cognitive disposition, in a lecture at the University of Virginia. He then saw fit to print them in "After Strange Gods." Yet none of that stopped a generation of mostly Jewish radicals orbiting Partisan Review from explaining how his poems represented a welcome seismic shift in literature and why this was so.
The late Christopher Hitchens once remarked of Eliot's mentor (and noted Fascist and misogynist) Ezra Pound that it "is still theoretically possible for a fascist crank to be a good poet, but this particular fascist crank was not." In notable contrast, when England's finest postwar poet Philip Larkin died in 1985, and his correspondence and juvenilia – filled as they were with casual bigotry and not-so-casual misogyny – were published, the ensuing controversy was not about how to reconcile Larkin's personal vices with his creative virtues, but of denying the latter altogether.
In the case of Life v. Art, the jury of the correct thinking came down unanimously against both the plaintiff and the defendant. Auden once wrote of Yeats that he "became his admirers;" in the 1990s, Larkin became, for a time, his detractors, reduced from a bard to a reactionary toad who wrote lesbian porno and laddish doggerel and told racist jokes to his pen pals.
Get our free weekly newsletter
Nevertheless, Larkin's poems endure because they are good, even if the man who wrote them was "(t)hat crummy textbook stuff from Freshman Psych. Not out of kicks or something happening – / One of those old-type natural fouled-up guys," as he put it in "Posterity," speaking in the voice of his future posthumous biographer. His antisocial deficiencies may not have been the wellsprings of his talent, but his awareness and ironic treatment of them surely enhanced his gifts.
Thirty-one years after his death, Larkin received his memorial in Poets' Corner at Westminster Abbey, the dispute over his legacy not so much forgotten as laid aside in favor of a more sober and dispassionate evaluation of his work. "Our almost instinct almost true," the stone monument quotes him, as if gently mocking the controversies that might have kept him out of this hallowed Parnassian precinct. "What will survive of us is love."
Actually, plenty else survives, too. But one needn't hold that the work be kept separate from the artist to appreciate it either on its own merits or as the reflection of a mess of a human being. If culture is only hero worship, then it will only ever disappoint us.