Story highlights
Former Air Force colleague says she received disturbing messages from Kelley
Congregation plans to hold Sunday services near building where massacre happened
The family of Texas church shooter Devin Kelley is mourning, his father says, as a list of potential warning signs about the perpetrator of Sunday's massacre grows.
"We we are grieving. Our family is grieving," Michael Kelley told ABC News on Wednesday at his home in New Braunfels, about 35 miles north of Sutherland Springs, where police say his son stormed the First Baptist Church on Sunday morning, killing 25 people and an unborn child.
This was Michael Kelley's first public statement since the massacre. Police say his son – after being shot by a local resident as he left the church, and then fleeing in a car – had called his father to say he didn't think he was going to make it. Devin Kelley then shot himself and was found dead in that car, police say.
Michael Kelley said the family had nothing else to say for the moment.
"I don't want our lives, our grandchildren's lives, destroyed by this media circus," he said.
The gunman's troubled history
Meanwhile, the number of potential red flags in Devin Kelley's past continues to rise.
Kelley once claimed that he bought animals off Craigslist with the purpose of killing them, and praised the gunman who killed nine people at a South Carolina church two years ago, a former Air Force colleague told CNN.
Jessika Edwards, who says she worked with Kelley at Holloman Air Force Base in New Mexico from 2010 to 2012, said Kelley told her – after they were both out of the service – that he was "using the dogs as target practice."
Edwards said the claim was part of a series of Facebook messages that the two exchanged starting in 2014, after both had left the Air Force. She said he initially had reached out to her on Facebook, asking her to be a job reference.
Though Edwards didn't know whether Kelley was telling the truth about the animals, she said the claim was enough for her to stop communicating with him. She said she wrote the experience off as Kelley "talking weird like he always did."
She said their post-Air Force conversations on Facebook made her increasingly uncomfortable. She said Kelley once praised Dylann Roof, the man who entered a church in Charleston, South Carolina, and killed nine people during a bible study in 2015.
"He would say, 'Isn't it cool? Did you watch the news?'" Edwards said. "He would say he wished he had the nerve to do it, but all he would be able to do is kill animals."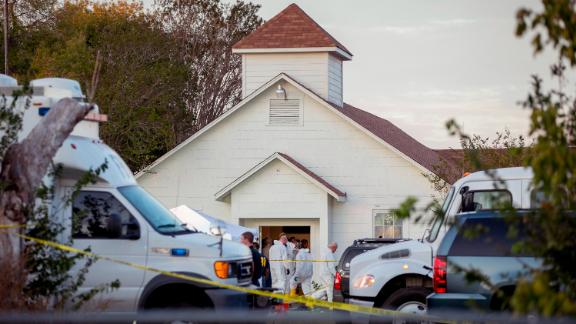 Photos: Sutherland Springs church shooting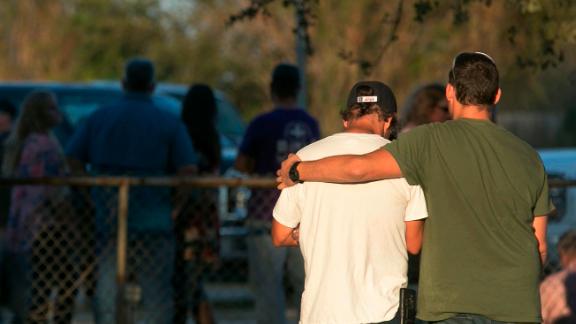 Photos: Sutherland Springs church shooting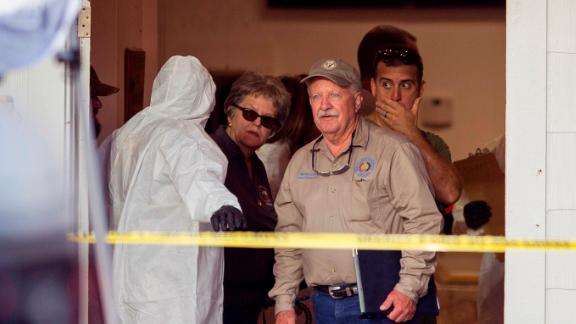 Photos: Sutherland Springs church shooting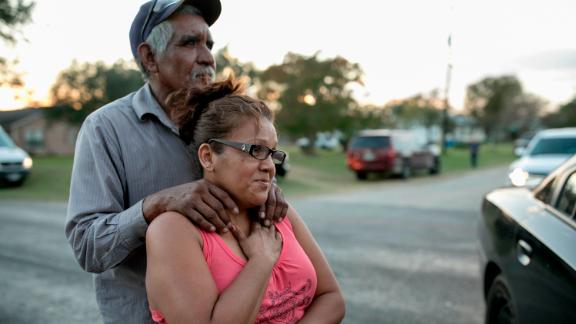 Photos: Sutherland Springs church shooting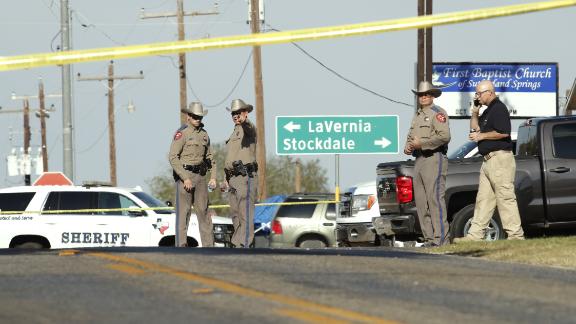 Photos: Sutherland Springs church shooting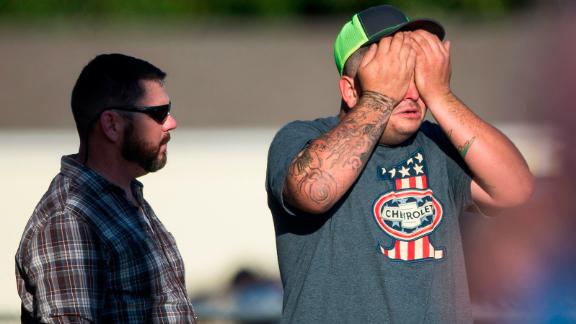 Photos: Sutherland Springs church shooting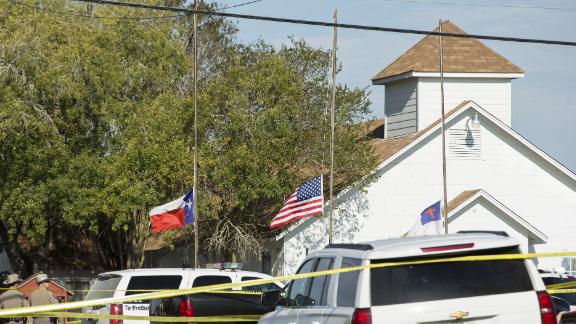 Photos: Sutherland Springs church shooting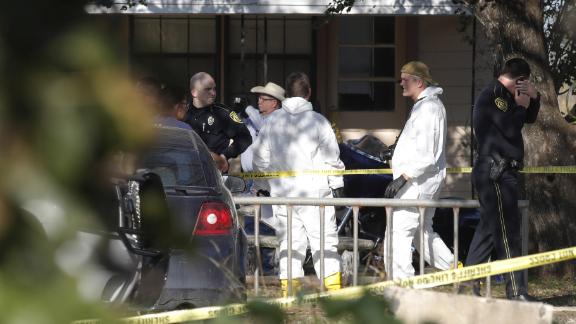 Photos: Sutherland Springs church shooting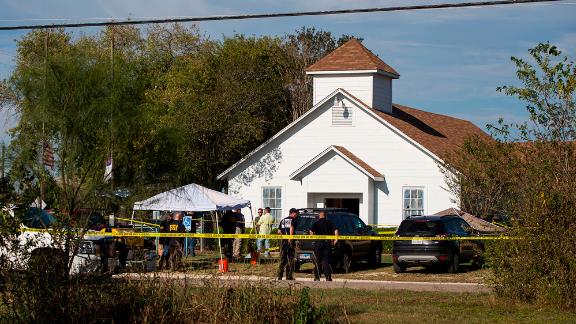 Photos: Sutherland Springs church shooting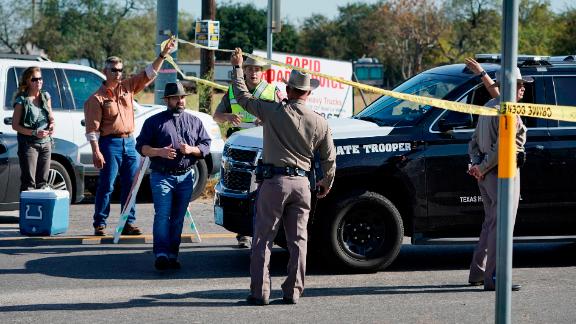 Photos: Sutherland Springs church shooting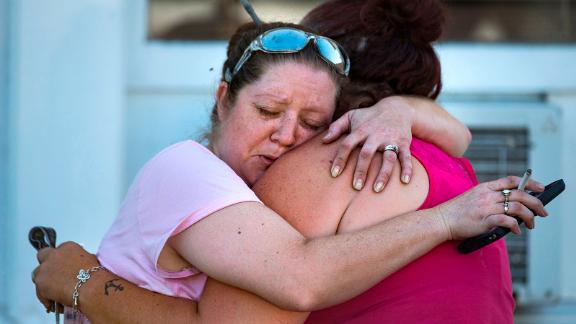 Photos: Sutherland Springs church shooting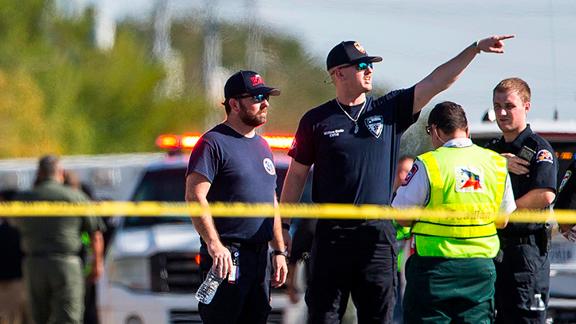 Photos: Sutherland Springs church shooting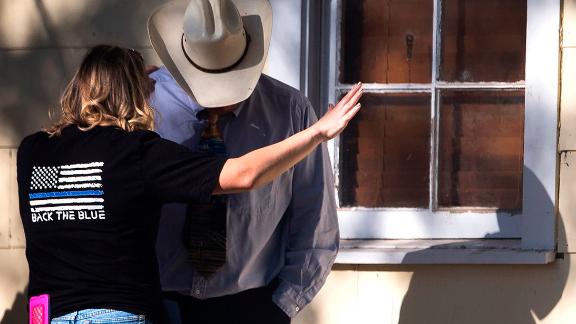 Photos: Sutherland Springs church shooting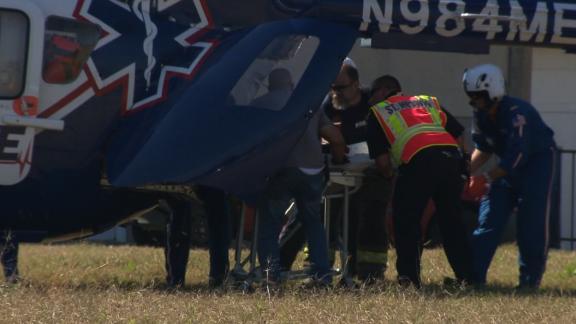 Photos: Sutherland Springs church shooting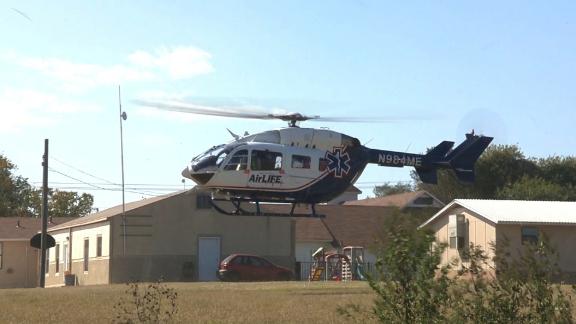 Photos: Sutherland Springs church shooting
Troubled past
She said she deleted the messages; it wasn't immediately clear when exactly Kelley is alleged to have made the animals claim. She said she also told the FBI about the messages, hoping they could be recovered.
Kelley had a troubled past and was prone to domestic violence and animal cruelty, according to public records and those who knew him.
As an airman in New Mexico, he was convicted in military court in 2012 of assaulting his then-wife and stepson.
While he was awaiting that military trial, he escaped from a New Mexico mental health facility where he had been confined. Police officers who were called to find him were warned that he had sneaked firearms onto the the base and threatened his commanders, police documents show.
The Air Force acknowledged it did not appropriately relay Kelley's court martial conviction for domestic assault to civilian law enforcement, as required, preventing the conviction from showing up in a federal database that licensed gun dealers must check before someone can buy a firearm.
After his assault conviction and a "bad conduct" discharge, Kelley moved to an RV park in Colorado, where he was accused in 2014 of punching a dog. He initially pleaded guilty to animal cruelty and was forced to surrender the husky, but the case was dismissed after he paid fines, court documents show.
He moved to New Braunfels, and posted on social media about his rifle and his affinity for mass shootings. A neighbor of his says that in the week before the shooting, he heard gunshots coming from Kelley's property every morning.
Kelley had an ongoing dispute with his in-laws from his current marriage, who attended the Sutherland Springs church, police say. Kelley's grandmother-in-law was among those killed. And police say Kelley had a history of texting threats to his mother-in-law, who was not inside the church during Sunday's shooting.
Official blasts companies over access to shooter's phone
The FBI says that encryption has so far prevented it from gleaning data from Kelley's cell phone, prompting the Justice Department's No. 2 official to take a fresh swipe at technology companies that he says are stopping investigators from accessing information in thousands of cases.
"When you shoot dozens of innocent American citizens, we want law enforcement to investigate your communications and stored data. We expect police and prosecutors to investigate such horrendous crimes," US Deputy Attorney General Rod Rosenstein said Thursday at a BWI Business Partnership meeting near Baltimore.
Rosenstein, who has raised similar criticisms before, accused some companies Thursday – without naming them – of "updating their encryption to stay a step ahead of law enforcement."
The issue became prominent after a couple killed 14 people at a gathering in San Bernardino, California, in December 2015. The killers died in a shootout with police, and the FBI initially was unable to access the encrypted iPhone of gunman Syed Farook.
After Apple refused to unlock Farook's phone, the FBI accessed the phone after purchasing a "tool" from a private company – a work-around Rosenstein has called time-consuming and not practical.
Authorities haven't said which company made Kelley's phone. But Apple said this week that it has offered to help the FBI access the device.
"We were shocked and saddened by the violence in Texas last Sunday, and we join the world in grieving for the families and community that lost so many loved ones," Apple said in a statement released this week. "Our team immediately reached out to the FBI after learning from their press conference on Tuesday that investigators were trying to access a mobile phone.
"We offered assistance and said we would expedite our response to any legal process they send us," the statement continued. "We work with law enforcement every day. We offer training to thousands of agents so they understand our devices and how they can quickly request information from Apple."
Church services will continue
Despite losing half its congregation in the shooting, which likely damaged the church beyond repair, First Baptist Church will host a service this Sunday at a community center next door.
Its members, often clad in T-shirts and jeans, have long been a stalwart of the community – helping feed the needy and clean up neighbors' property after storms.
"They don't have a lot of money, but they are always willing to give," said Mike Clements, who pastors a nearby church.
Now, ministers from neighboring communities are teaming up to help organize First Baptist's upcoming service.
CNN's Holly Yan, Nicole Chavez, AnneClaire Stapleton, Samantha Kelly, Tammy Kupperman, David Shortell, and Doug Criss contributed to this report.