UK Prime Minister Theresa May has ordered an investigation into her deputy, Damian Green, amid allegations of unwanted advances toward a female writer, a Downing Street spokesman told CNN on Wednesday.
The writer, Kate Maltby, said she had met with Green in 2015 to discuss her professional career.
Writing in The Times of London newspaper on Wednesday, Maltby said: "He offered me career advice and in the same breath made it clear he was sexually interested. It was not acceptable to me at the time and it should not be acceptable behaviour in Westminster in the future."
She said Green, who was a friend of the family nearly 30 years her senior, had "steered the conversation to the habitual nature of sexual affairs in parliament," before mentioning that "his own wife was very understanding."
She added: "I felt a fleeting hand against my knee – so brief, it was almost deniable. I moved my legs away, and tried to end the drink on friendly terms."
Maltby, who also contributes to CNN, said she had dropped all contact with Green following the encounter. But in May last year, he had contacted her by text message after seeing a piece she had written for The Times on the history of corsets which included an image of her wearing one.
According to Maltby, Green's text message read: "Long time no see. But having admired you in a corset in my favourite tabloid I feel impelled to ask if you are free for a drink anytime?"
Maltby said she had ignored the message but had since had contact with Green on a professional basis.
"Awkward relationships like this are part of being a young woman in Westminster," she wrote. "It shouldn't be the norm – which is why I have chosen to speak out. But it's crucial to understand that most of us have to maintain relationships with such men in order to thrive professionally."
Green: 'Deeply hurtful' claim
Green, who is effectively the deputy leader to May, described the allegations as "completely untrue" and "deeply hurtful" in a statement Wednesday.
"It is absolutely and completely untrue that I've ever made any sexual advances on Ms Maltby," Green said.
"I have known Ms Maltby since she contacted me as board member of Bright Blue, the Conservative think tank, in 2014, and we have had a drink as friends twice-yearly. The text I sent after she appeared in a newspaper article was sent in that spirit – as two friends agreeing to meet for a regular catch up - and nothing more.
"This untrue allegation has come as a complete shock and is deeply hurtful, especially from someone I considered a personal friend."
Green, a Conservative who represents the Ashford constituency in Kent, southeast England, was first elected to Parliament in 1997. He was appointed First Secretary of State in June this year.
In a statement, May's spokesman said: "An allegation has been made in relation to the FSS, which he strongly denies. The Prime Minister has referred the matter to the Cabinet Secretary to establish the facts and report back as soon as possible."
Speaking in the House of Commons on Wednesday, May said she had written to all political leaders about meeting next week to discuss a "common, transparent, independent grievance procedure" to deal with sexual harassment allegations within the UK parliament.
During Prime Minister's Questions, Labour MP Lisa Nandy said she had raised concerns with May three years ago about party whips – those lawmakers responsible for enforcing discipline within their respective parties – using "information about sexual abuse to demand loyalty from MPs."
Nandy called for concrete action to address the issue, saying May had failed to act since she had raised it previously.
Responding to the question, May said the party whips should make it clear to people that any allegations of sexual abuse which could be criminal in nature should be reported to the police.
May also told Parliament that action would be taken where allegations of misconduct are proven to be true.
May's office last week urged staff in the UK parliament to come forward with any allegations of sexual harassment after reports that aides were privately sharing stories alleging inappropriate conduct by lawmakers.
Labour Party deals with separate claim
Separately, the UK Labour Party said it had launched an independent investigation into allegations that a young party activist was raped by a senior official in 2011.
The activist, Bex Bailey, said it had taken her a while to "summon up the courage" to tell others in the party what had happened. But in an interview with the BBC, Bailey said: "It was suggested to me (by those within the party) that I not report it. I was told that if I did, it might damage me."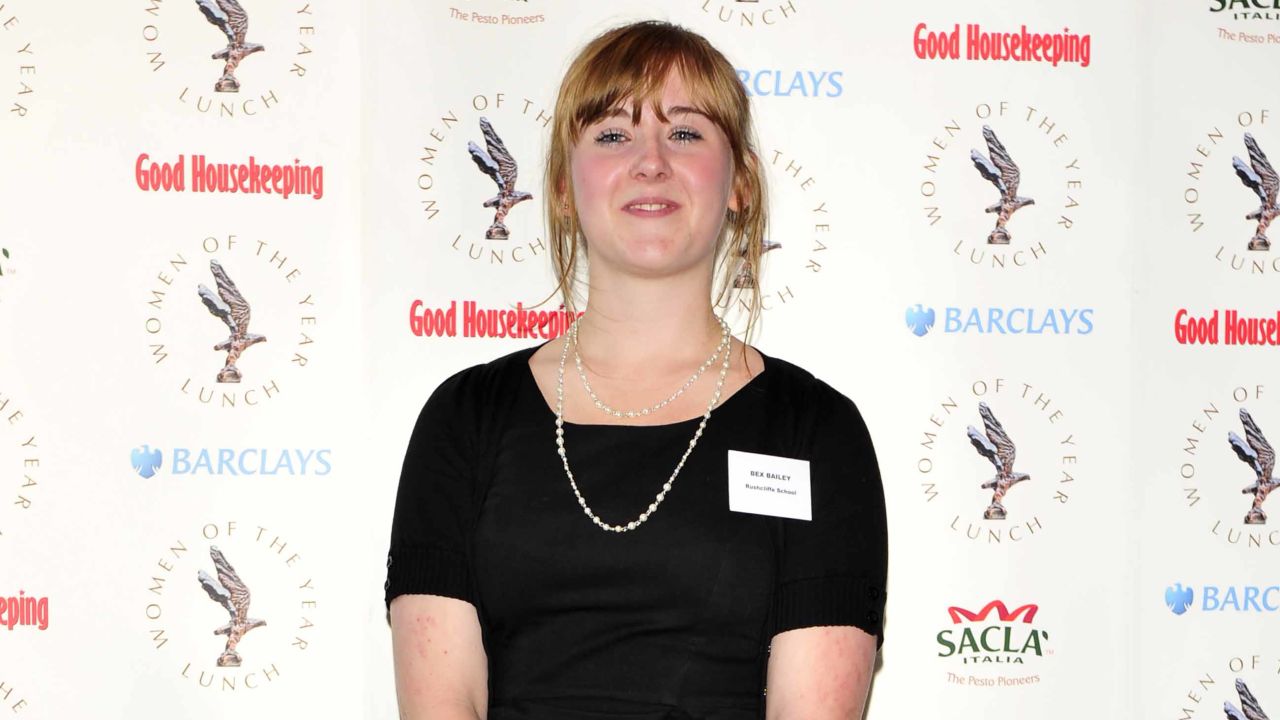 Bailey said she had not reported the incident to the police at the time. "I was scared, I felt ashamed, I know that the Labour Party, like any family, loves a good gossip - and I didn't want people to know and I also was worried that I wouldn't be believed if I did," she said.
The alleged perpetrator was not an elected official, she said. It's unclear whether Bailey has since reported the alleged sexual assault to police.
In a statement, a Labour Party spokesman said the organization took the allegations "extremely seriously" and had asked an independent legal adviser to investigate them. The party has declined to say whether the alleged perpetrator is still a member or official of the party.
"It takes great courage for victims of rape to come forward - and all support must and will be made available to them. We would strongly recommend that the police investigate the allegations of criminal actions that Bex Bailey has made," the spokesman said.
Labour Party leader Jeremy Corbyn said on Facebook there was "no tolerance" in the party for such behavior, adding that the organization was "absolutely committed to rooting it out."
He added: "Speaking out about rape and sexual harassment takes enormous courage. Bex Bailey has shown incredible bravery by talking publicly about what has happened to her and has my full support and solidarity."
The claims come in the wake of the Harvey Weinstein scandal and the #MeToo campaign, where victims of sexual abuse have been sharing their experiences.