At least eight people were killed Tuesday in what New York officials are calling a terror attack. Here's what we know about what happened, per the New York Police Department.
At 2:06 p.m. the suspect rented a truck from a Home Depot in Passaic, New Jersey.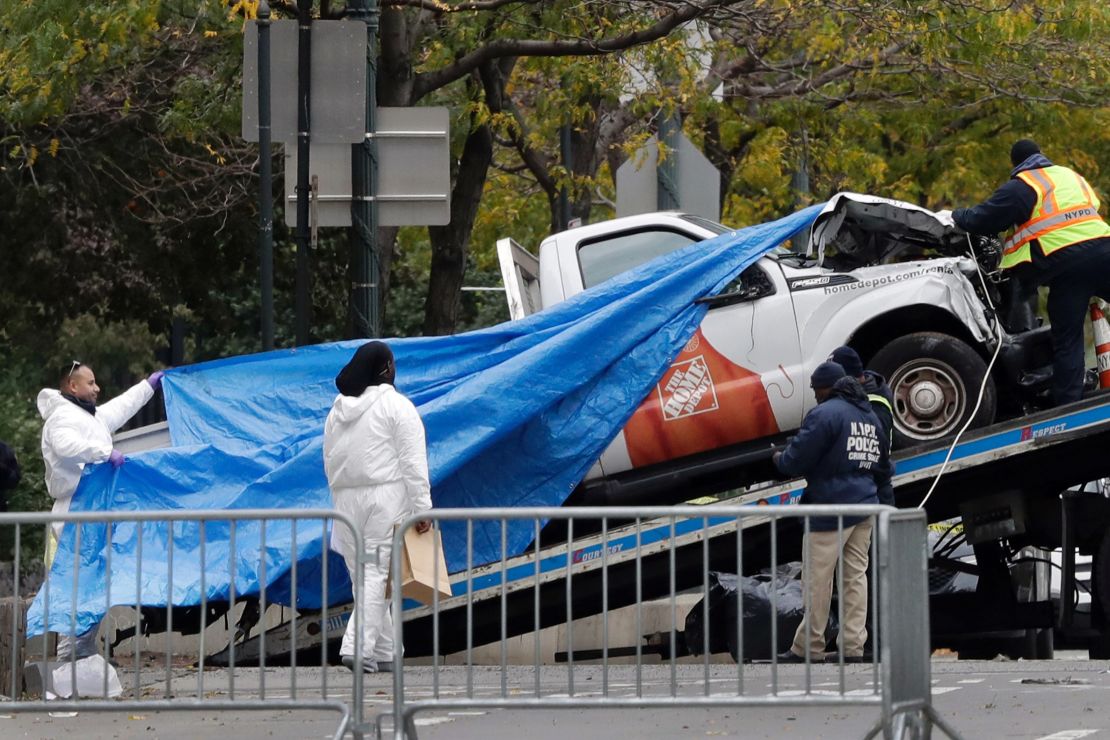 At 2:43 p.m., the driver exited the George Washington Bridge.
According to license plate readers, the suspect exited the bridge into New York City, southbound on the West Side highway.
At 3:04 p.m. the suspect drove the truck onto bike path-walkway.
The truck entered near Houston Street.
The driver continued down the path, hitting bicyclists and pedestrians.
Video shows bike path after NYC truck incident
Farther down the path, the truck collided with a school bus at Chambers Street.
The collision halted the vehicle.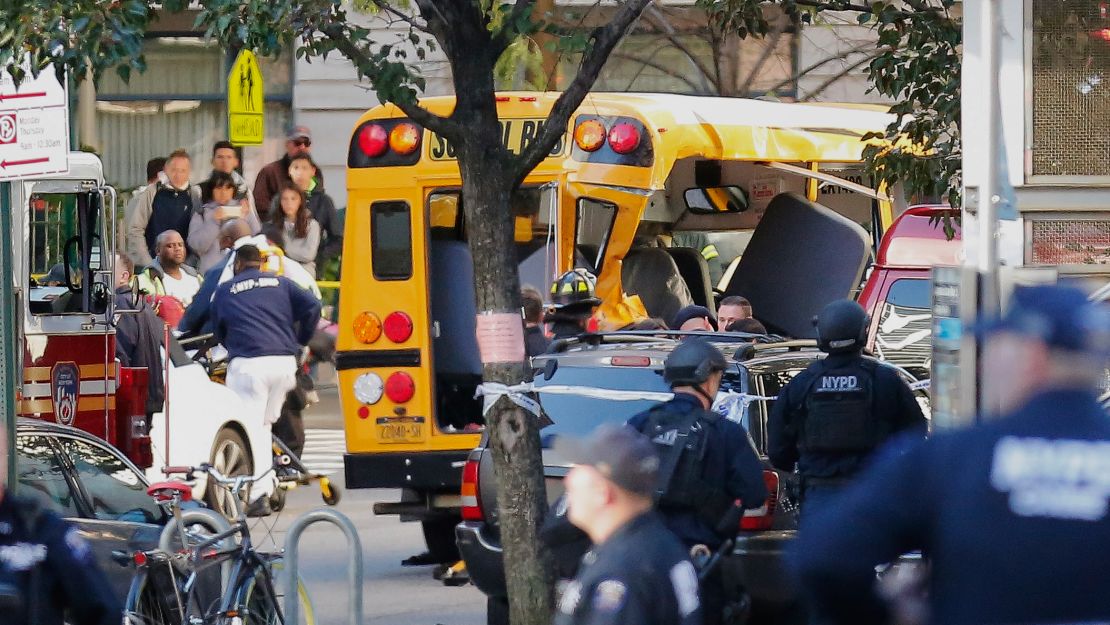 After the collision, the driver exited the truck with a pellet gun and a paintball gun.
Witnesses said the suspect yelled "Allahu Akbar," law enforcement sources told CNN.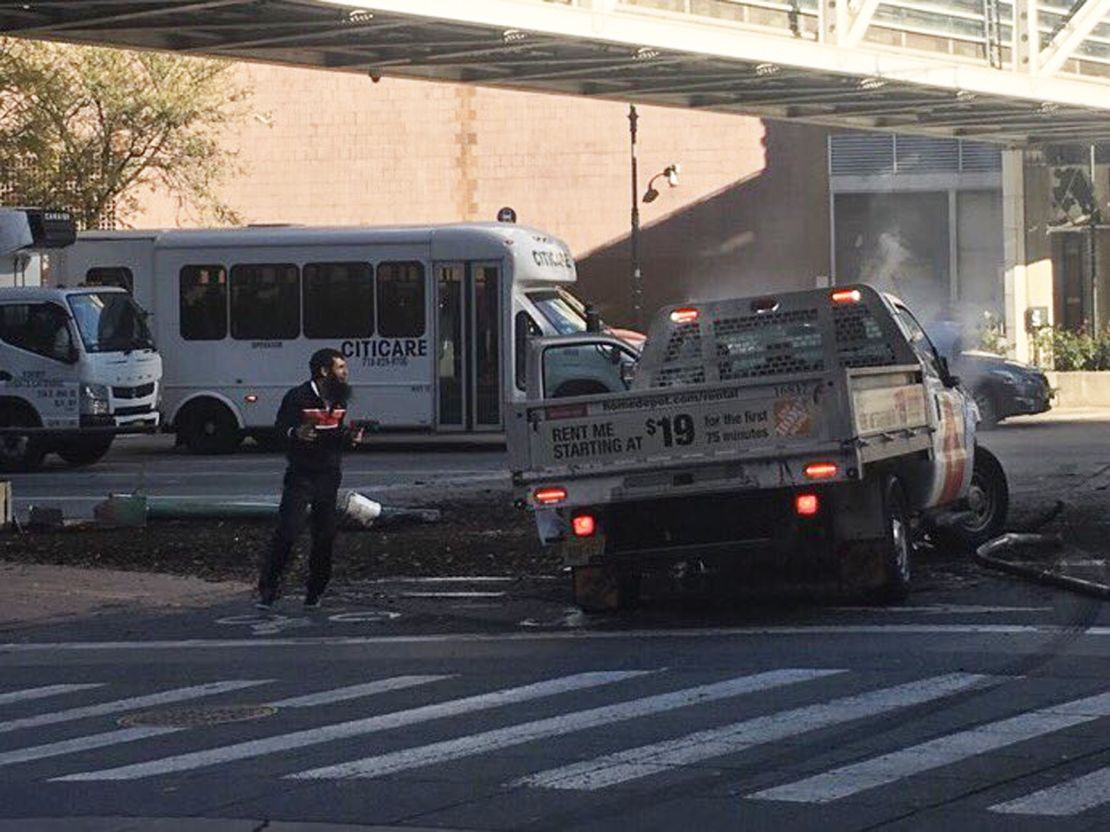 At 3:08 p.m., more than a dozen 911 calls came in.
Callers report people down, the school bus crash, and a man with a gun in the street. Bystanders called over nearby officers.
A police officer assigned to the area fired at the man, hitting him in the stomach.
The officer has been identified as Ryan Nash.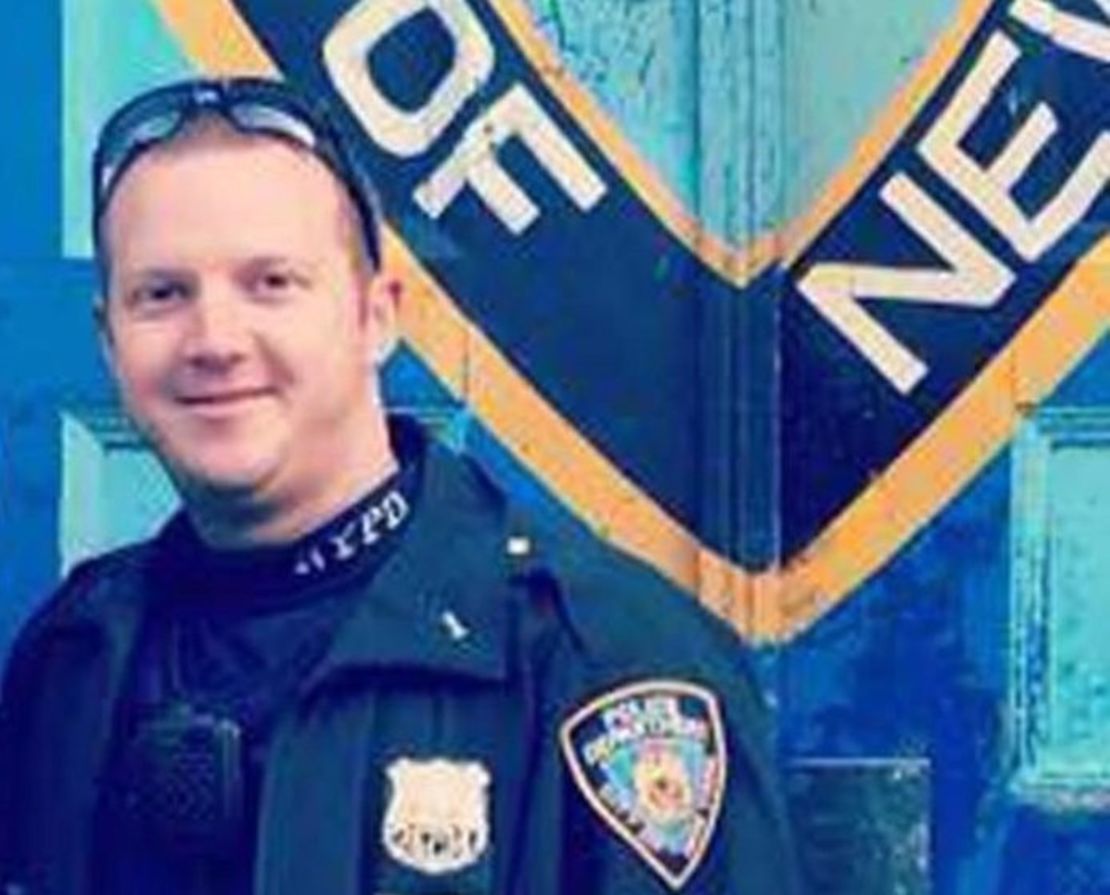 The driver of the truck was taken into custody.
Video appears to show suspect after truck attack
After his arrest, the suspect underwent surgery.
He has been identified as Sayfullo Habibullaevic Saipov, a 29-year Uzbek national who came to the United States in 2010.
Law enforcement found a note near the truck claiming the attack was carried out in the name of ISIS, a senior law enforcement official told CNN.
On Wednesday, he was charged with providing material support to ISIS and violence and destruction of motor vehicles.
CORRECTION: This story has been updated to reflect the note claiming the attack was made in the name of ISIS was found near the truck.
CNN's Jessica Schneider, Shimon Prokupecz and Intisar Seraaj contributed to this report.