Story highlights
21% of women 18 to 29 say they have been sexually harassed online, according to a survey
More women than men believe that online harassment is a major problem, survey found
Editor's Note: Kelly Wallace is a CNN digital correspondent and editor-at-large. Read her other columns and follow her reports on Twitter.
Harvey Weinstein. Bill O'Reilly. A top chef. Another filmmaker. An editorial director at Vox.
It's been a stunning few weeks of sexual harassment allegations against extremely powerful men. Women, trying to claim some of their own power, responded in droves on social media using the hashtag #MeToo, often sharing stories of when they've been sexually harassed at work.
But sexual harassment is not limited to the workplace. Sue Scheff, author of the recently released book "Shame Nation: The Global Epidemic of Online Hate," which includes a foreword by Monica Lewinsky, says that in the digital age, sexual harassment is prevalent online, as well.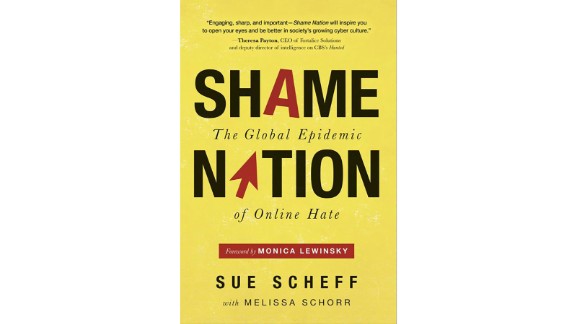 courtesy Sourcebooks
"In 'Shame Nation,' we're giving a voice to the women that have been sexually harassed online," said Scheff, a family Internet safety advocate who was herself the victim of online shaming in 2003. "We're letting you know that these people are just as emotionally … in pain" as women who are sexually harassed by a boss or colleague.
Twenty-one percent of women ages 18 to 29 said they have been sexually harassed online, more than twice the number of men in the same age group who say they have experienced it, according to a Pew Research Center survey released in July.
The survey found that overall, men are more likely than women to experience any form of online harassment, which includes physical threats and name-calling, but women expressed more concern about it, according to the survey.
Seventy-percent of women – and 83% of women 18 to 29 – believe online harassment is a major problem, the survey found, versus 54% of men – and 55% of young men.
'Who saw me?'
Annmarie Chiarini, a mother of two and a college English professor who was interviewed for "Shame Nation," knows firsthand how painful online sexual harassment can be.
When she was going through the worst of it, she says, she was afraid to leave her house. "I was at my son's soccer practice, and I was looking around at all the fathers there, and I kept thinking, 'Who saw me?' " said Chiarini, whose revealing photos were posted online without her consent, in an interview. "When you are a victim of online harassment, no place is truly safe."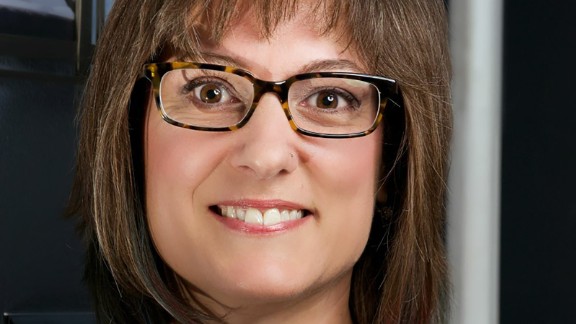 courtesy David Frey
Chiarini's experience began with a Facebook request from an old high school boyfriend in 2009, which ultimately led to a romantic relationship. At some point, her boyfriend started begging her for nude photos.
"I was never comfortable with it for a lot of reasons, but … finally I relented," she said, deciding to share some seminude shots with him.
The relationship started to deteriorate after she says he became extremely possessive and jealous, wanting to know who she was with at all times and accusing her of cheating, so she decided to end it. But her ex wasn't happy and fired off threats: Either she would take him back, or he would put nude photos of her up for auction on eBay. During a call, she says, he told her he would destroy her and then hung up the phone.