Story highlights
Electoral chief says he has been given assurances over the security of voters and election staff
The election was set for October 26 after Kenya's top court annulled an August vote
Kenya's controversial presidential election will go ahead as planned on Thursday after the Supreme Court couldn't rule on a challenge because not enough justices showed up for a session on Wednesday.
Chief Justice David Maraga announced in televised remarks that the hearing on an emergency challenge to the vote could not proceed because only two justices were available, including himself.
Last month, the Supreme Court annulled the August 8 election following accusations of irregularities by the opposition, paving the way for a new vote scheduled for this week.
That vote has suffered a series of setbacks, including the withdrawal of the main opposition candidate, Raila Odinga, who again called on his supporters Wednesday to boycott the ballot.
Activists filed a petition Tuesday alleging that Kenya's electoral commission was not in a position to conduct a free and fair vote. The petition said a majority of voters would not be part of the process because they were sitting out the election in line with the opposition's call.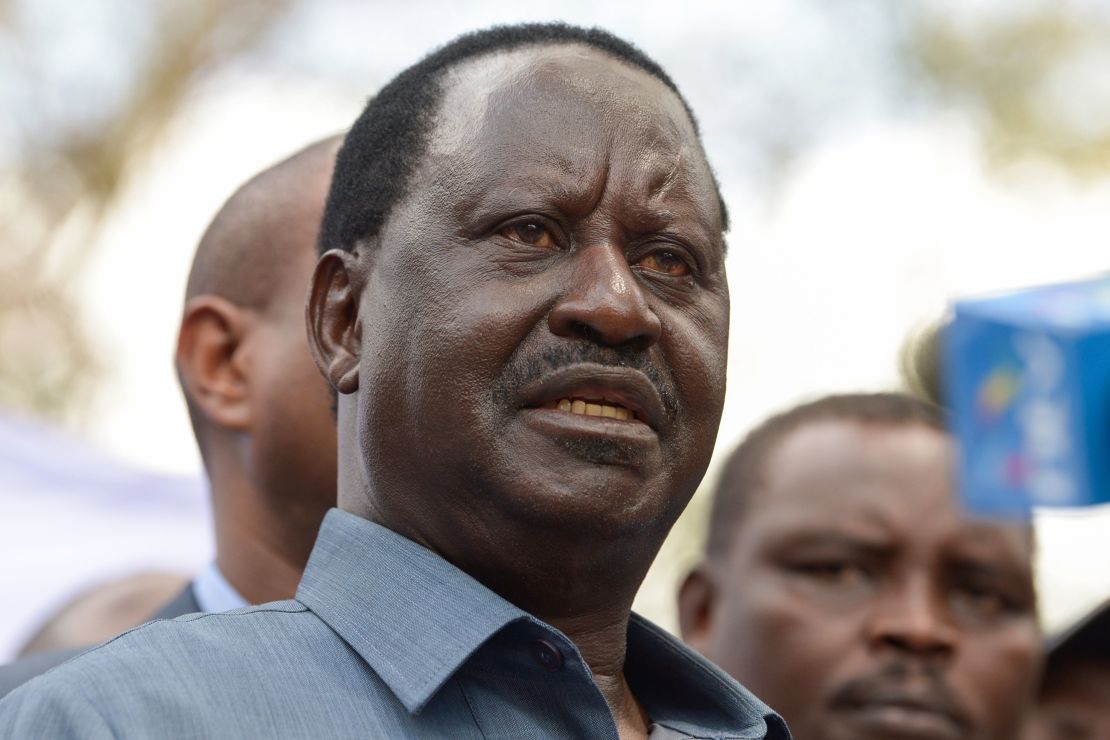 Minutes after Maraga said the Supreme Court would not be able to rule on the challenge, Kenya's election authorities tweeted that the presidential election would go ahead as scheduled.
Wafula Chebukati, head of the Independent Electoral and Boundaries Commission (IEBC), later told reporters he had discussed concerns over the safety of electoral staff and voters with political leaders and a police oversight body.
"Based on assurances given to this commission by the relevant authorities and security agencies, the election as scheduled will go ahead tomorrow," he said. "All polling stations will open tomorrow at 6 a.m. for Kenyans to exercise their democratic right."
Nonetheless, Chebukati deplored what he described as "police brutality" against Kenyan citizens. "Excessive use of force by the police is not an illusion, it's a dark reality that some people have unfortunately had to experience in recent times," he said.
Kenya remains on edge as campaigning has grown more heated and the candidates more defiant before the vote. Opposition supporters have clashed with police, and the government has banned demonstrations in certain areas.
President Uhuru Kenyatta was declared the winner in the August vote with 54% of the vote against Odinga, and has said that Thursday's election will be held despite concerns about its credibility. He called the Supreme Court justices who nullified the August vote "crooks."
Odinga: Boycott 'sham' election
Addressing crowds of orange-clad supporters Wednesday at a rally in Nairobi, Odinga called for a "national resistance movement" to boycott the election.
"Do not participate in any way in the sham election," he said. "Convince your friends, neighbors and everyone else not to participate."
Odinga urged Kenyans who "value democracy and justice to hold vigils and prayers away from polling stations." He also issued a call for peace within communities, saying: "Don't look at your brother or sister with suspicion. He or she is as much of a victim as you."
He had previously urged his supporters not to have anything to do with the election unless his demands were met, including the firing of some electoral commission officials, saying his coalition did not want to "facilitate another rigging of elections."
Crowds of opposition supporters also marched to the IEBC building in Kisumu, one of Kenya's main cities, in peaceful protest. Large numbers of security officers were in evidence.
The continued uncertainty has raised fears of wider unrest in the East African nation, where hundreds were killed in post-election violence between 2007 and 2008.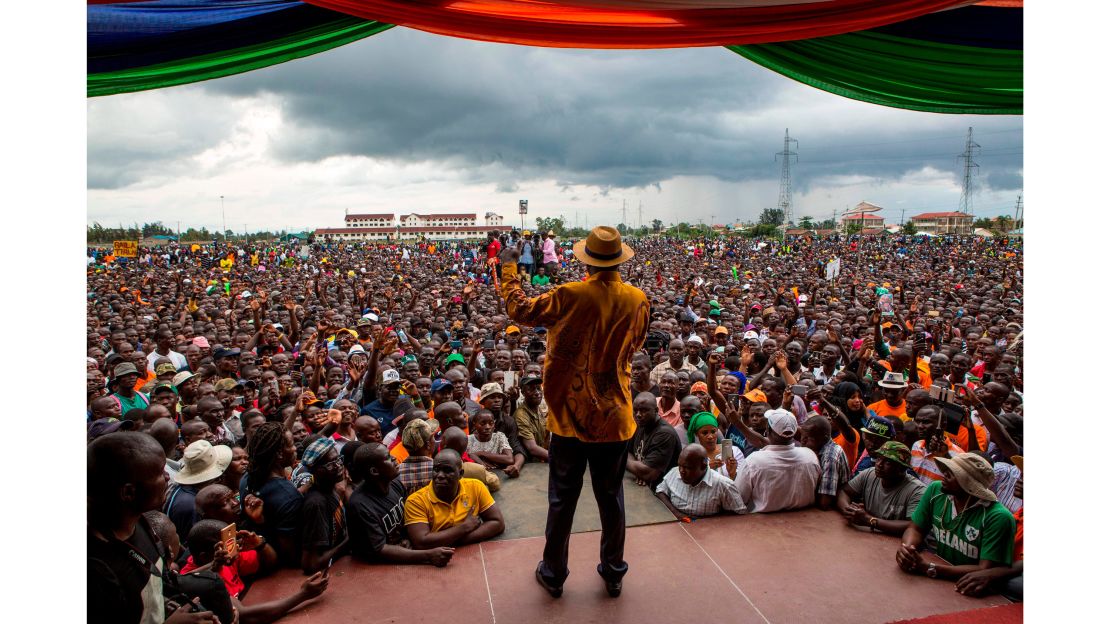 Opposition angered by court inaction
A lawyer for Odinga's opposition National Super Alliance coalition (NASA) decried the Supreme Court's failure to rule on the petition Wednesday.
"All in all, there is an attempt to undermine the authority of the institutional government, including independent institutions like the electoral commission and the Supreme Court," said James Orengo, a NASA lawyer.
Orengo claimed the government's late-notice decision this week to declare Wednesday a public holiday so people could prepare for the election was "part of a design to make sure these proceedings did not take place" in court. "It is not by coincidence or accident," he said.
Presidential spokesman Manoah Esipisu told CNN that the opposition's claim that the government was trying to undermine independent institutions was "rubbish" that he could not legitimize with a response.
"But what is important is that Kenya will hold fresh presidential elections tomorrow," Esipisu said. "This will allow this process to end and for Kenya to move forward."
Election chief's warning
Chebukati, the IEBC chairman, warned last week that he had no faith the country would deliver a free and fair presidential election and pointed to political leaders as the greatest threat to a credible vote.
In Wednesday's progress report, he said he had spoken about his concerns with both Odinga and Kenyatta in the past few days.
"The President gave assurance of protection for all Kenyans, whether they vote or not and regardless of what part of the country they come from," Chebukati said.
Kenya's police chief had also assured the electoral commission that Kenyans' constitutional rights, including the right to take part in peaceful and lawful protests, would be respected, he said.
Last week, a senior member of the electoral commission, Roselyn Akombe, resigned over security fears and fled to New York. Akombe described the electoral commission as "under siege" and said it could not guarantee a credible election.
In another development, the driver of Deputy Chief Justice Philomena Mwilu was shot on Tuesday night. It was unclear if the shooting was political or criminal in nature.
The driver remains in stable condition, Interior Minister Fred Matiangi said on Twitter. The justice was not in the car at the time. Police did not return multiple requests from CNN to discuss the motive, and have not issued a statement.
CNN's Farai Sevenzo and Briana Duggan reported from Nairobi and Laura Smith-Spark wrote from London. CNN's Faith Karimi and Sarah Chiplin contributed to this report.