Story highlights
Union names Chief Tattoo Officer
He will tattoo players and fans
Initiative has helped squad bond
(CNN) —
Josh Yaro had never visited a tattoo parlor before. Nervous, the footballer needed reassurance, but the memory of his mum who had recently died emboldened him. She was his motivation.
The first pinch of the needle hurt, but the longer the bee-like buzz of the tattoo machine continued the more the Philadelphia Union defender became numb to the pain.
As he looked into the mirror and saw two doves and the words "we only part to meet again'" embossed on his left shoulder, the little discomfort Yaro had felt was worth it.
These days footballers with tattoos are two-a-penny, but what makes Yaro's unusual is that it was done by the Chief Tattoo Officer of Major League Soccer's Philadelphia Union. It is a position that the club describes as a first in professional sport.
courtesy Philadelphia Union
Union's ink initiative has also had an unusual spinoff, according to Ghanaian-born defender Yaro: it has helped the squad form closer bonds.
"Most guys have a tattoo for a reason and there's an inspiration behind it so finding out their stories are always cool," the 22-year-old tells CNN Sport.
"It allows us to sit and talk about something other than soccer. Some of the guys who were new to the club this year didn't know my mum had passed away and they found out through my tattoo. It has given the team something else to talk about, other than what we do every day."
Admitting his pain tolerance "isn't great," Yaro has followed in the footsteps of David Beckham, Le Bron James and thousands of other professional athletes in acquiring a permanent piece of body art.
"I came in for training the next day and everyone wanted to see it," he says, smiling, before conceding that he is unsure why tattoos are so popular among his fellow professionals.
"Everyone was really excited. I had a lot of text messages from friends who saw it on Instagram, but the reaction was all positive."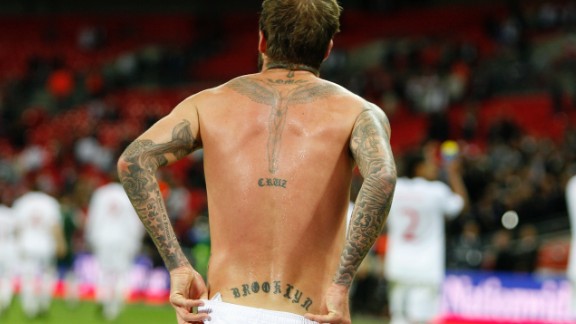 Photos: The most eye-catching tattoos in sport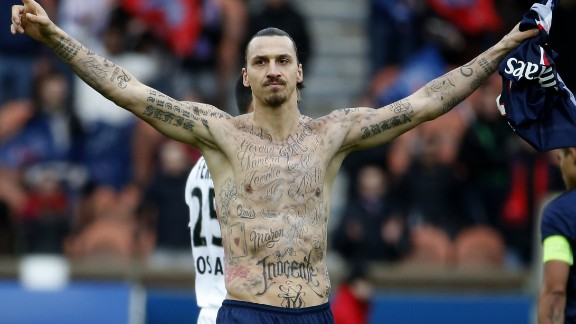 Photos: The most eye-catching tattoos in sport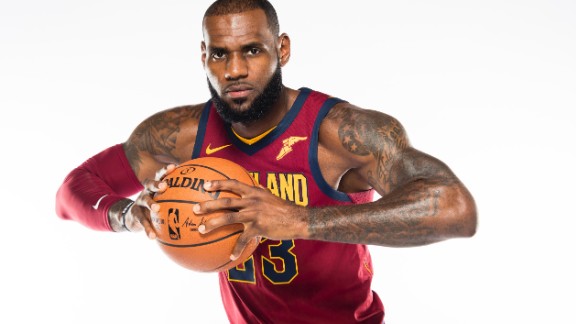 Photos: The most eye-catching tattoos in sport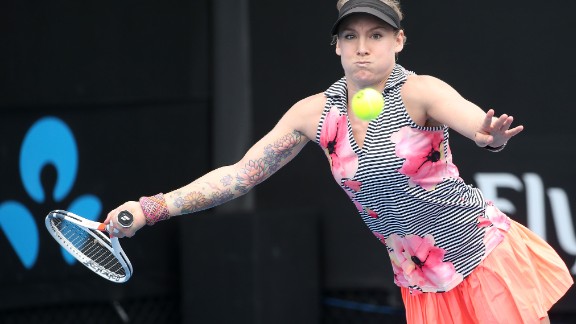 Photos: The most eye-catching tattoos in sport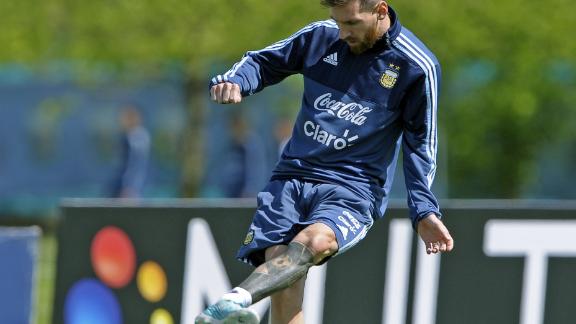 Photos: The most eye-catching tattoos in sport
Photos: The most eye-catching tattoos in sport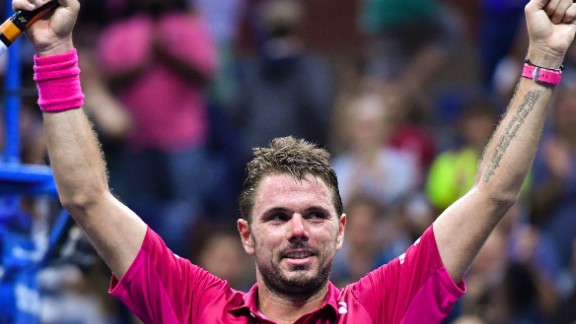 Photos: The most eye-catching tattoos in sport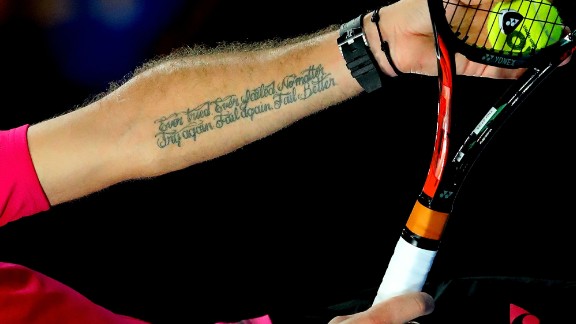 Photos: The most eye-catching tattoos in sport
Photos: The most eye-catching tattoos in sport
Photos: The most eye-catching tattoos in sport
Photos: The most eye-catching tattoos in sport
Photos: The most eye-catching tattoos in sport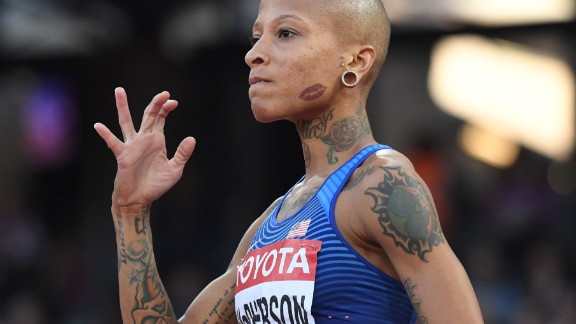 Photos: The most eye-catching tattoos in sport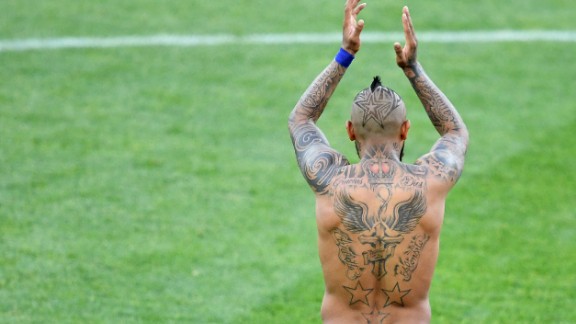 Photos: The most eye-catching tattoos in sport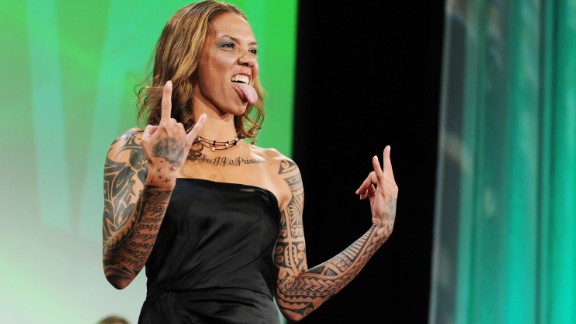 Photos: The most eye-catching tattoos in sport
Photos: The most eye-catching tattoos in sport
WATCH: Federer's tattooed superfan
WATCH: US athletes show off their Olympic tattoos
READ: Man tattoos LeBron's crying face on leg
Communicating through ink