It was here, at the main square in Raqqa, that ISIS militants unveiled their brutality to the world – they carried out public executions and placed the heads of the dead on spikes.
Those spikes still protrude from the square's perimeter fence, a chilling reminder of ISIS' barbaric reign over Raqqa that lasted nearly four years.
But little else in this Syrian city has survived.
The US-backed Syrian Democratic Forces (SDF) on Tuesday said that ISIS had been defeated in their heartland and Raqqa would be fully liberated in a matter of days.
ISIS declared Raqqa the capital of its envisaged caliphate, and for that reason it has been one of the most bombed-out places in the international fight against the group.
CNN returned to the city on Thursday and walked through a landscape transformed – piles of gray concrete rubble and charred, hollowed-out buildings have replaced homes and schools. You can drive for miles without seeing even a flash of color. The odd tree hanging on for life offers a flicker of brown and faint green.
Not a single building along the main roads is still fully intact. The side roads and fields are inaccessible, as teams sweep for the land mines, bombs and booby traps that ISIS inevitably left behind.
It's difficult to imagine how it could all be rebuilt. No one knows at this point who would pay for it – no one even knows who controls this city.
Exclusive GoPro footage inside Raqqa conflict
Women fighters for women
A female Kurdish commander told CNN that the operation is continuing, both on the ground and underground. ISIS used a complex network of tunnels and some of its fighters are still believed to be lurking there, she said.
Women among the Kurdish fighters from the SDF began gathering around Raqqa's main square Thursday to celebrate their victory.
Many told CNN they felt honored to have played such a central role in the fight against ISIS.
"I am fighting against the big oppression that has befallen our homeland and on our women. These people – ISIS – see women as sex objects, as sub-human. We fight against that," fighter Sozdar Derik told CNN.
Some of the women said that while rebuilding Raqqa would be a top priority, it would be even harder to rebuild the fabric of society to ensure that ISIS, or any other such group, never returns.
The Save the Children charity said that because most families had little or nothing to return to, they would likely be stuck in miserable camps for months or years to come.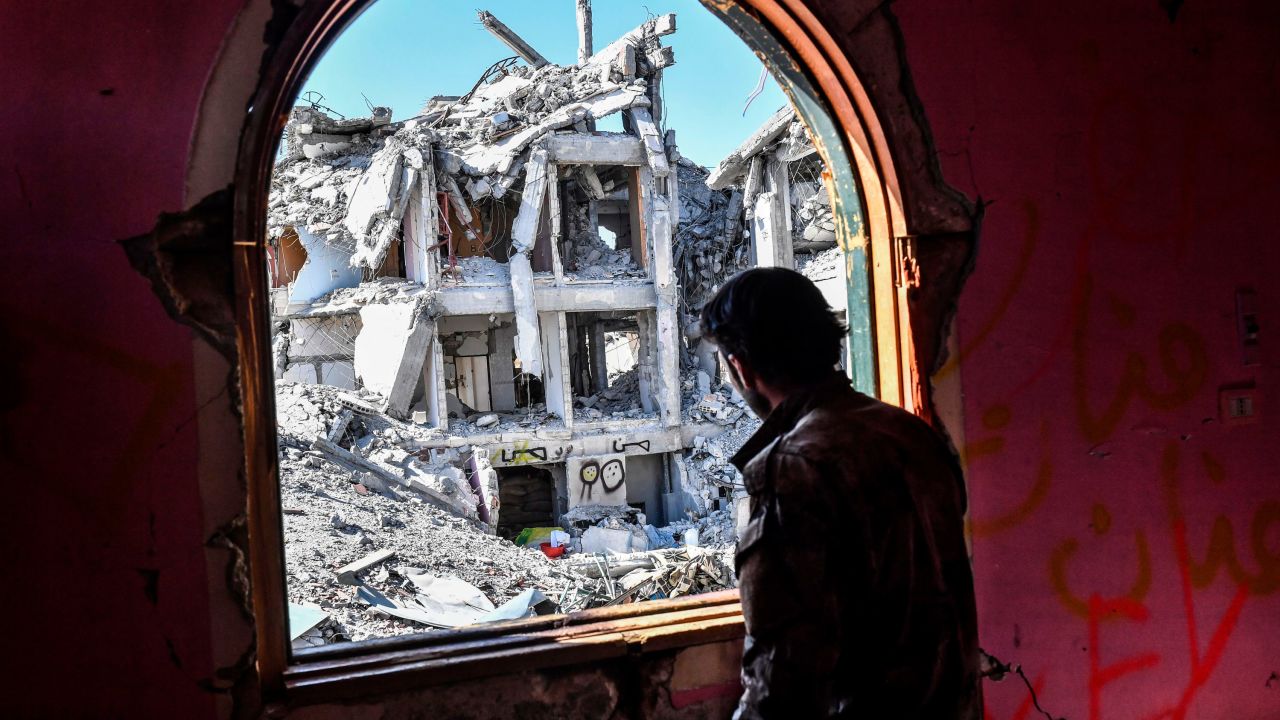 The psychological damage could also take time to heal, the nongovernmental organization said, explaining that children in camps told stories of witnessing executions and beheadings, and seeing friends and relatives killed by landmines and homes destroyed.
It added that the tens of thousands of people who had fled the Raqqa fighting still need aid.
CNN's Ghazi Balkiz reported from Raqqa. Angela Dewan wrote from London and Sarah Sirgany contributed from Abu Dhabi. Arwa Damon also contributed to this report.