Rep. Tom Marino is the eleventh nominee to withdraw from consideration for a Trump administration post, according to CNN's nomination tracker.
President Donald Trump announced on Twitter Tuesday morning that Marino had pulled out of consideration to head the Office of National Drug Control Policy, a position commonly known as the "drug czar."
"Rep. Tom Marino has informed me that he is withdrawing his name from consideration as drug czar," Trump tweeted. "Tom is a fine man and a great Congressman!"
Once he formally withdraws, Marino will become the twelfth recalled nomination by the Trump administration. This number is not unprecedented, according to the Partnership for Public Service, a nonpartisan nonprofit organization that tracks federal nominations and provides data for CNN's tracker. James Clinger was nominated as both Chair and Board Member of FDIC, so he's counted twice by PPS. At this point in his tenure, former President Barack Obama had seen eleven withdrawn nominations, too.
However, "relative to the number of confirmed people, Trump's percentage of failed nominations is very high," Max Stier, president and CEO of the Partnership for Public Service, told CNN. Trump has 174 confirmed nominees; Obama, former President George W. Bush, and former President Bill Clinton all had well over 300 at this point in their first term.
The lag in successful nominations is bound to have a negative effect on the administration's effectiveness, Stier said.
"It's a very basic proposition, if you don't have the full team on the field you can't play as effectively as you can," he said. "Running the US government is a team effort. The team that he has is going to have a much bigger impact. People should care, people should care who he's nominating and how quickly they're being put in place."
"If it's in the State Department, or on drug policy and dealing with the opioid crisis, President Trump can only do so much as an individual," he added.
Trump has both complained about the slow pace of confirmation for his nominees and argued he is intentionally nominating fewer people to cull the size of government.
"I'm generally not going to make a lot of the appointments that would normally be — because you don't need them," he told Forbes in an interview published Oct. 10. "I mean, you look at some of these agencies, how massive they are, and it's totally unnecessary. They have hundreds of thousands of people."
Marino's position, as drug czar when the nation is dealing with an opioid crisis that Trump has promised to declare a national emergency, would seem to be one of the necessary ones. His withdrawal comes after a joint CBS-"60 Minutes" and Washington Post report revealed that Marino took nearly $100,000 from the pharmaceutical lobby while sponsoring a bill that made it easier for drug companies to distribute opioids across American communities and thwart the Drug Enforcement Agency.
Previous withdrawals
Trump's nominee to head the Department of Labor, Andrew Puzder, also withdrew under intense public pressure. His decision came after weeks of scrutiny over his personal and professional practices, including his treatment of women and his years-long employment of an undocumented immigrant.
Daniel Alan Craig, who was tapped to be second-in-command at the Federal Emergency Management Agency, pulled out of consideration in September following a report that the Department of Homeland Security Inspector General had "found he had falsified government travel and timekeeping records when he served in the Bush administration in 2005."
Secretary of the Army nominee Vincent Viola withdrew from consideration in February, citing trouble disengaging with his business ties. In a statement from Viola's team, the billionaire owner of the Florida Panthers said the challenges of separating from his business were "insurmountable."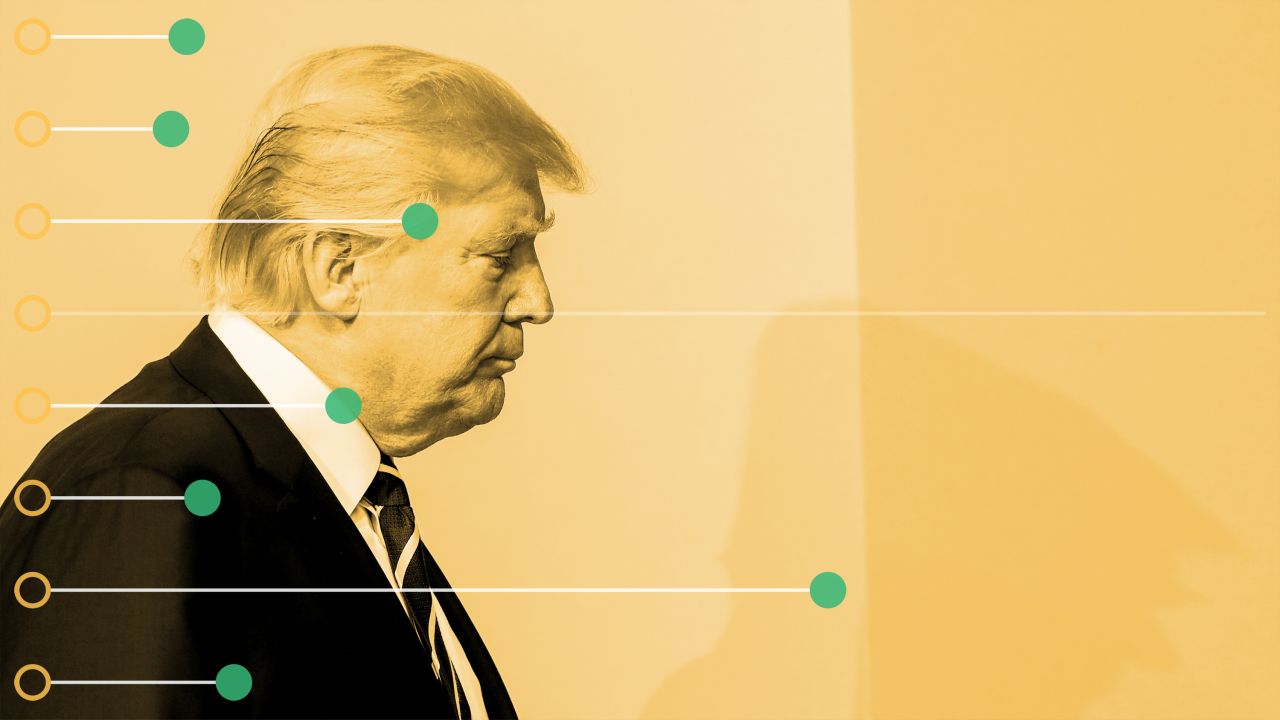 Todd Ricketts, the nominee for Deputy Secretary of the Department of Commerce, also withdrew due to concerns over his financial ties.
Clinger, a longtime Republican congressional staffer, pulled out of contention for both chairman and board member of the Federal Deposit Insurance Corporation in July for family reasons.
Jamie McCourt turned down a nomination for Ambassador to Belgium but was subsequently nominated to a post as Ambassador to Monaco. That nomination is pending.
James Donovan withdrew from consideration as Deputy Secretary of the Treasury Department after nine days, according to the Partnership for Public Service. The nominee for General Counsel to the Air Force, David Ehrhart, withdrew in September, as did the nominee for General Counsel to the Department of the Army, Ryan Dean Newman.
George Nesterczuk, the pick to head the Office of Personnel Management, bowed out after 69 days.
This story has been updated with additional context on how Clinger was counted.
CNN's Aaron Kessler, Maegan Vazquez, Dan Merica, Manu Raju, Eli Watkins, Ryan Browne, Donna Borak and Jeff Zeleny contributed to this report.