Story highlights
Isaac Bailey: Aaron Rodgers' broken collarbone puts the Green Bay Packers and the NFL on the spot about Colin Kaepernick, who says the league colluded against him
If Kaepernick is not back in the league this season, it tells me the league commissioner and owners don't much care about people like me, Bailey writes
Editor's Note: Issac Bailey is an interim member of The Charlotte Observer editorial board and the James K. Batten professor of public policy at Davidson College. He was a 2014 Harvard University Nieman fellow. Follow him on Twitter: @ijbailey. The views expressed are his own.
Aaron Rodgers is one of the National Football League's best players, and with his potentially season-ending injury, the NFL will be put to the test. Does the league treasure its fervent black supporters as much as it does fans of President Donald Trump and a number of other white Americans, who seem to believe they alone should define patriotism? Aaron Rodgers' broken collarbone puts one of league's signature franchises, the Green Bay Packers, a team that was expected to contend for the Super Bowl this season, on the spot. Will they pass on a free agent, Colin Kaepernick, that took the San Francisco 49ers to within one play of winning a title a few years ago?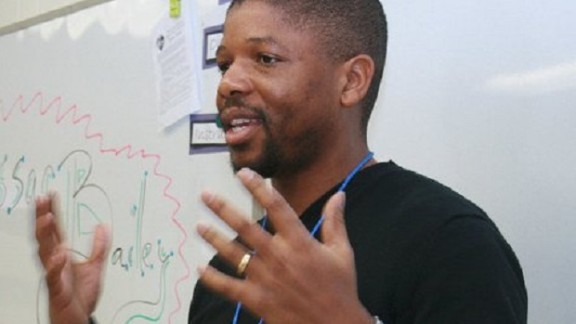 I'm among those 58% of "avid" fans that a recent ESPN survey showed don't believe players should be punished for protesting; or at least I was. I played football for 10 years, through college. I played against future NFL players. As a journalist, I spent months documenting the achievements of one family's nearly unprecedented pro football accomplishments. Still, it is getting harder to follow the Dallas Cowboys, my favorite team since I was a little boy, especially after owner Jerry Jones said any player "disrespecting" the flag would not be allowed on the field and NFL commissioner Roger Goodell seemed to send the message that players kneeling in silent, peaceful protest should be punished.
Rodgers has said Kaepernick should be on an NFL roster now (as have other top quarterbacks such as Tom Brady, who called him "qualified," and Cam Newton, who said Kaepernick is "absolutely" good enough). If the Packers don't sign him now, I'm sure we'll hear stories about how Kaepernick's skill set is different from that of Rodgers, an argument which already surfaced on one of ESPN's shows Monday morning.
We might also hear about the supposed "distractions" signing Kaepernick would bring. People will twist themselves into illogical pretzels denying the obvious, that a team like the Packers that doesn't want to waste a once-promising season would be foolish not to hire the most qualified person available to give them a chance to stay on track, a man a gaggle of NFL general managers knows is better than many quarterbacks who started games this past Sunday.
A team that wants to win would quickly try to replace a Super Bowl quarterback with a Super Bowl quarterback, one who is still in his prime and had one of the best touchdown to interception ratios last year and his highest quarterback rating since 2013, even while playing for an awful team.
It was bad enough that a team like the Tennessee Titans passed on Kaepernick earlier this season. It would be much worse if the high-profile Packers do the same. The league is always more popular when iconic teams such as the Packers, Cowboys and Steelers win. It increases revenue and ratings. It generates more interest. It's good for the bottom line when signature franchises are highly competitive in a way a deep run in the playoffs by the Titans never would be.
Think about what that means. A league that has welcomed back Ray Lewis, Greg Hardy, and others with checkered pasts reserves its ire for a wealthy man willing to risk his livelihood to fight injustice and bring equality to the less fortunate. And make no mistake, teams aren't balking at re-signing Kaepernick because of their black fans, who want to see him back in uniform; they are doing so because President Trump and a large number of white Americans have decided to distort Kaepernick's message and turn it into a contest about who gets to decide just what patriotism is.
Get our free weekly newsletter
Maybe Goodell and the NFL team owners and general managers don't notice longtime fans like me, the ones who believe true patriotism is about more than standing at attention with hand over heart while someone belts out the words to the National Anthem, that it means being willing to sacrifice to demand that the country live up to the ideals for which that flag supposedly stands.
Kaepernick has now filed a collusion grievance against the NFL, claiming the NFL owners "punished" him for protesting by colluding to keep him unsigned. I can't tell you what his legal odds are. But I can say, from the perspective of this soon-to-be former fan, that if Kaepernick is not back in the league this season, it tells me the league commissioner and owners don't much care about people like me anyway.