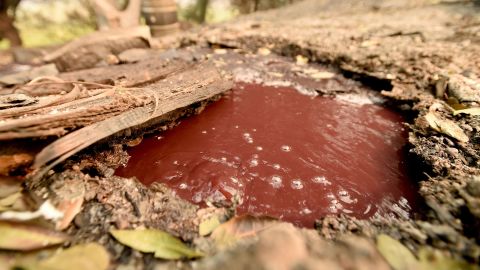 Among smoldering casks and ruined wine bottles in a burnt-out California winery, an ominous and fascinating sight unfolds: A stream of red wine, running down a hill, boiling from the heat of the ground below.
Photographer Josh Edelson was documenting severe fire damage at the Paradise Ridge Winery in Santa Rosa, California when he noticed the strange phenomenon. He told SFGate the wine spilled from a large plastic container that had melted.
More than a dozen wildfires are raging in Northern California, a region known for its wineries. Several vineyards like Paradise Ridge have lost grape crops, harvests, stocks and entire properties.
Sonia Byck-Barwick, who runs Paradise Ridge with her brother, Rene, told CNN their property is completely burned, and so are all of the grapes they already picked for the season. Despite the destruction, Byck-Barwick is already planning on fixing up a small building on the property to use as a tasting room, so people know the business isn't gone for good.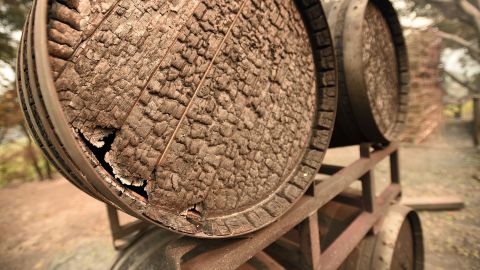 "It's important that people don't stop coming because of this," she said. "We're going to need people to come. We're going to need people supporting us," she said.