Story highlights
Trump lags far behind Obama and Bush for presidential nominations
In new interview, Trump says for certain roles, "you don't need them"
For months, President Donald Trump has lagged behind his predecessors in filling presidential appointments throughout the federal government.
Vacancies have been particularly acute at agencies like the State Department, but also extend to other departments, ranging from Agriculture and Interior, to Labor and Education.
In the past the White House has complained that Democrats were slowing the process for confirmations.
But in many instances, the holdup is not due to Senate inaction but rather the administration's failure for numerous positions to send nominees to Capitol Hill in the first place.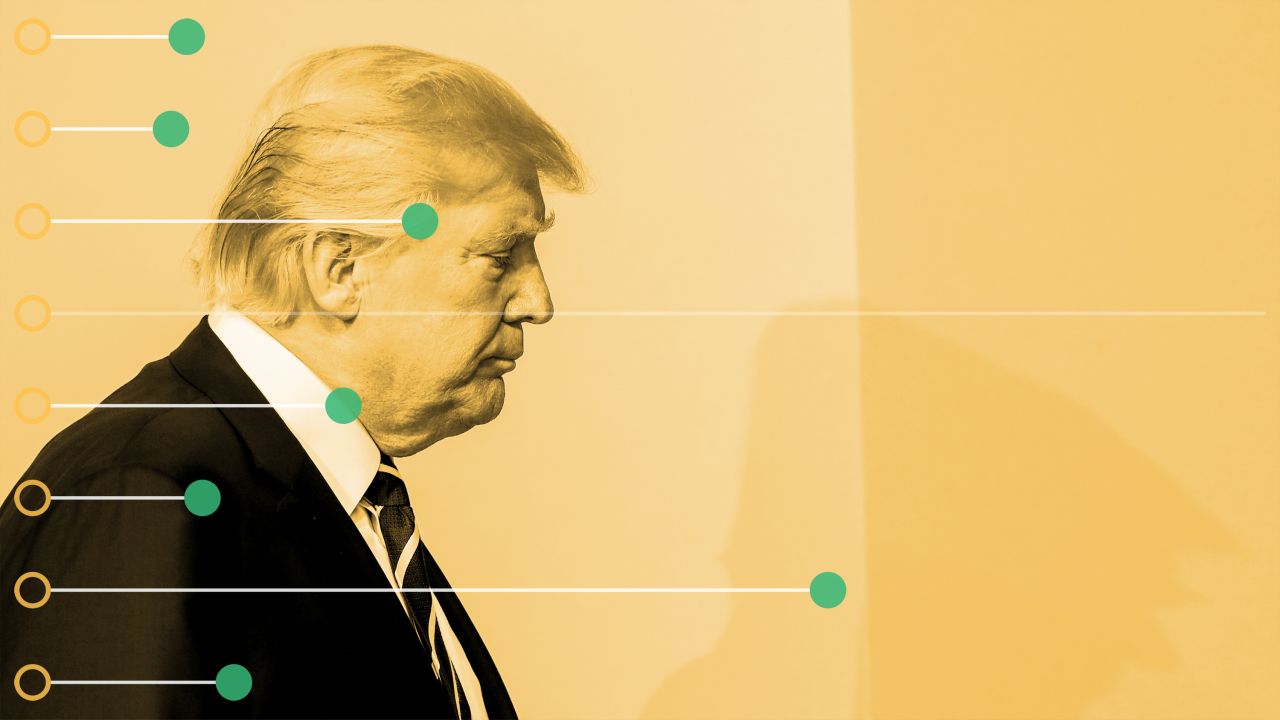 Now, in a new interview, Trump says this is no accident: he is intentionally declining to nominate candidates as a way to shrink certain agencies, saying "you don't need them."
"I'm generally not going to make a lot of the appointments that would normally be – because you don't need them," Trump told Forbes in an interview published Tuesday. "I mean, you look at some of these agencies, how massive they are, and it's totally unnecessary. They have hundreds of thousands of people."
According to CNN's nominations tracker, done in collaboration with the Partnership for Public Service, Trump is nearly 100 nominations behind where Barack Obama was at this point in his first year and more than 200 behind George W. Bush.
In fact, by now, both Obama and Bush both had roughly 350 of their Senate-confirmable nominees actually confirmed. Trump sits at half that, 172 as of Tuesday.
As for where Trump hasn't nominated key positions, the pain is not evenly spread around. Agencies like the Department of Defense and Department of Justice are doing well, all things considered. But other departments, most notably State, are woefully behind.
Both Obama and Bush had more State Department officials confirmed by now in their first years than Trump has even nominated to begin with.
The same is true for the departments of Transportation, Interior, Labor, Energy and Education.
Check out our nominations tracker for the details and to explore how Trump compares to his predecessors.
Max Stier, the CEO of the Partnership for Public Service, said Trump should take a more measured approach if he wants to shrink the number of federal roles.
"President Trump is correct when he says that some of the 4,000 politically appointed federal jobs are unnecessary," Stier said. "But the President has left numerous critical policy and management positions unfilled, including those that directly affect our national and economic security, public health, food safety and immigration enforcement. The President should be undertaking a strategic assessment to determine which positions should be eliminated, not leave agencies in limbo without presidentially appointed and Senate-confirmed leadership."