Story highlights
Kate Andersen Brower: Ivana Trump goaded Melania Trump and Melania reacted with an uncharacteristically sharp statement
Instead of reacting with anger, Melania should take a page from Nancy Reagan's book and should be more discreet, Brower writes
Editor's Note: Kate Andersen Brower is a CNN contributor and the author of "First Women: The Grace and Power of America's Modern First Ladies" and "The Residence: Inside the Private World of the White House." Unless otherwise noted, facts in this piece reflect research from those works. The opinions expressed here are hers.
(CNN) —
When Donald Trump's first wife Ivana Trump seemingly joked about being "first lady" ahead of her newly-released memoir, current First Lady Melania Trump did not find it funny.
"There is clearly no substance to this statement from an ex, this is unfortunately only attention-seeking and self-serving noise," Melania said in a shockingly sharply worded statement from her spokeswoman Stephanie Grisham. Melania, Grisham said, plans to use her title and role to help children, "not sell books."
Ivana and President Trump divorced 25 years ago. What good does it do to pick a fight with the mother of the President's three eldest children, one of whom, Ivanka, is a top White House aide with a West Wing office?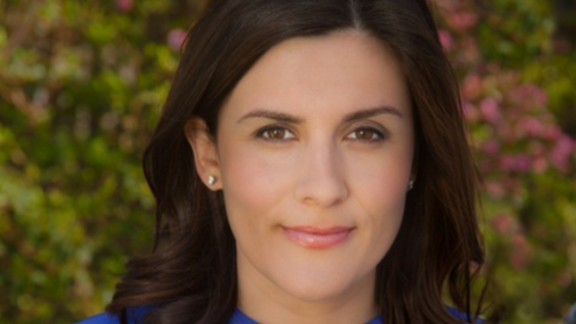 katebrower.com
Instead of reacting with anger, Melania should take a page from Nancy Reagan's book and should be more discreet.
In fact, three First Ladies have been divorced themselves: Rachel Jackson; Florence Harding (there is no record of her legal marriage but she shared a son with another man, something much more scandalous than divorce), and Betty Ford. Ronald Reagan is the only other President to ever be divorced – he divorced his wife, the Oscar-winning actress Jane Wyman, in 1949. The divorce was painful, but three years later he married Nancy Davis, another Hollywood actress, who would go on to be singularly devoted to her husband. Reagan had two children, Michael (whom he adopted) and Maureen, with his first wife. Reagan and Nancy had two children together, Patti and Ron. Nancy Reagan had a difficult relationship with Wyman, who she said intimidated her.
Say what you will about the Reagans and their difficult relationship with their children, they chose to keep those struggles private while in Washington. And there were struggles, including Nancy going behind Wyman's back to help then-teenage Michael find his biological parents. And there was plenty of pettiness, too. "I could see that Jane knew how to play on Ronnie's good nature," Nancy wrote in her own memoir. "She had convinced him that he shouldn't get married again until she did. It took me a little time, but I managed to unconvince him." But no one found out about any of this until the Reagans left the White House, because neither woman spoke of it out of respect for the office of the presidency.
The fact that Ronald Reagan did not speak about his divorce publicly made it easier for Nancy, as she recalled in her memoir. "To this day Ronnie has never talked about his divorce to anyone except me, and I respect him for that," she wrote. Donald Trump, on the other hand, made his divorce from Ivana front-page news and told Vanity Fair of the tabloid obsession with Ivana. "When a man leaves a woman," especially for another attractive woman (Trump used a vulgarity to express this), "there are 50% of the population who will love the woman who was left."
Melania does her best when she is not in Washington, and, like many first ladies, seems more engaged and more relaxed the further away she goes. Her strange decision to jump into the Ivana fray, for instance, came the day before a very serious trip she took to West Virginia, where she visited with infants affected by opioid addiction.
Get our free weekly newsletter
With this statement, Melania played defense in a situation that did not require it. While it must be annoying to hear your husband's ex-wife brag about having his "direct number" at the White House, it was an overreaction that will only help Ivana sell copies of "Raising Trump."
And it makes The Real Housewives franchise seem almost tame.