Story highlights
Officer identified as Floyd East Jr.
Police said officers were checking on a student
A Texas Tech University student shot and killed an officer at the campus police station Monday night, university officials said.
Hollis Daniels, a 19-year-old freshman from Seguin, Texas, shot an officer in the head after his arrest on the Lubbock campus.
The officer was identified on Tuesday as Floyd East Jr., a married father of two daughters. He began working as a Texas Tech guard in the El Paso office in 2014 and started as an officer in Lubbock on May 1, Texas Tech Police Chief Kyle Bonath said in a news conference.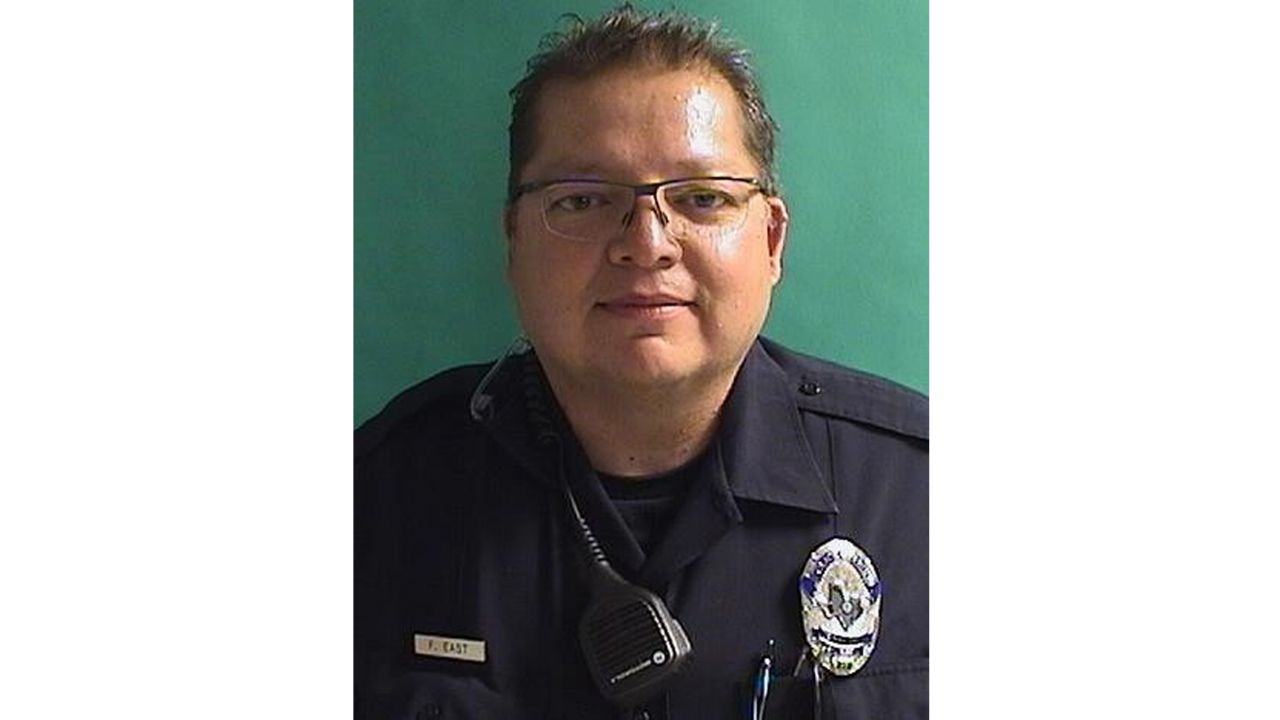 "Our thoughts and prayers are with his family," Bonath said.
The campus community gathered Tuesday night to remember East. Attendees carrying an American flag with blue stripes in honor of law enforcement gathered in Memorial Circle. They left notes at the monument's base thanking campus police and lit candles in his memory.
The incident began when campus police received information about a student acting erratically, Bonath said. The student was reported to have a weapon.
Officers went to a dorm room for a welfare check and found drug paraphernalia, Bonath said. During the search, Daniels showed up to the room and was found to be in possession of drug paraphernalia, Bonath said.
Daniels was arrested and brought to the Texas Tech Police Department. Once inside the station, the student pulled a gun and fatally shot East in the head, police said.
Daniels fled the scene and the campus was on lockdown for just over an hour before he was captured late Monday. The Lubbock County Sheriff's Office took custody of him and booked him on a charge of capital murder.
The news sent shockwaves through campus. The school extended counseling resources to the campus community.
"Words can't express how saddened I am by the tragic loss of one of our Texas Tech University police officers tonight," Texas Tech University System Chancellor Robert Duncan said. "Our Texas Tech family is strong and will support each other as we grieve."
CNN's Keith Allen, Sheena Jones and Tony Marco contributed to this report.