Story highlights
NEW: Lawyer for shooter's girlfriend, she's talking to authorities, not to media
Tracer rounds Paddock wanted to buy might have helped the gunman more accurately target victims
(CNN) —
An open door a few rooms away from the Las Vegas suite of the man who was gunning down concertgoers at a music festival set off an alarm that prompted a response from a security guard, Clark County Undersheriff Kevin C. McMahill said Friday.
Authorities believe that the guard drew the attention of mass murderer Stephen Paddock away from the chaos below and toward the hallway outside his room.
The guard, Jesus Campos, was shot in the leg while checking on the alarm and according to a police-reported timeline, Paddock never fired on the crowd below again.
The alarm from a room "a number of doors down" from Paddock's likely was a coincidence, McMahill told CNN's "The Situation Room with Wolf Blitzer." The door was not forced open, had been open for a while, and Paddock didn't have the keys to that room. McMahill said that door either had been left open or didn't shut completely.
Paddock took his own life, authorities have said, after killing 58 people and causing injury to about 500 more.
McMahill spoke to CNN after telling reporters at a news conference that investigators looking into Sunday's massacre have found no known nexus to terror or connections to ISIS.
They have no credible information as to Paddock's motive, despite more than 1,000 leads and tips, McMahill said at the news conference.
McMahill said authorities are confident there was not another shooter in Stephen Paddock's room, but are still trying to determine whether anyone else knew of Paddock's plans.
Other developments from the media briefing and McMahill's interview with CNN:
– Authorities do not believe another person used Stephen Paddock's room key at the Mandalay Bay hotel
– McMahill called Campos a "true hero."
– Investigators have reviewed "voluminous amounts of video" from many different locations including Mandalay Bay and have not seen any other person they think at this point is another suspect.
– Asked about video on which Paddock might have discussed motive, McMahill said: "I am not aware that we have recovered any such video."
– McMahill said police don't know what the killer was going to do with 50 pounds of explosives that were found in his car.
– Paddock brought the guns and ammunition he had in his hotel suite over the course of several days, the undersheriff told CNN.
– The FBI said it was going to put up billboards around Las Vegas seeking witnesses and people who might have interacted with the gunman.
– Paddock's girlfriend, Marilou Danley, continues to cooperate with investigators, her lawyer and McMahill each said Friday. Attorney Matthew Lombard said Danley wouldn't be making any more public statements in the near future.
Source: Shooter tried to buy tracer rounds
Paddock tried to buy tracer ammunition at a gun show in the Phoenix area in recent weeks, a law enforcement official briefed on the investigation tells CNN.
Paddock bought other ammunition at the show, but he couldn't obtain the tracer ammunition – bullets with a pyrotechnic charge that, when the round is fired, leaves an illuminated trace of its path – because the vendor didn't have any to sell, the official said.
Paddock did not use tracer bullets when he fired into the crowd at the Route 91 Harvest Festival from his suite on the 32nd floor of the Mandalay Bay hotel, hundreds of yards away.
The official explained that if Paddock had tracer ammunition, he could have had a more precise idea of where his shots were going in the darkness, and could have been more accurate.
Shooters wanting greater accuracy often mix tracer rounds with non-tracers – perhaps having one tracer every fifth round in a magazine, said Art Roderick, a CNN law enforcement analyst.
"It allows you to keep your weapon on not necessarily a specific target, but a specific area. … There would have been a lot higher casualty rate if he had tracer rounds," said Roderick, a former assistant director of the US Marshals Service.
But tracer rounds also could have allowed police to see more quickly where Paddock was firing from, CNN law enforcement analyst James Gagliano said.
Without the tracer ammunition, Paddock's location was difficult to determine from the outside, said Gagliano, a retired FBI supervisory special agent.
"The barrel of the rifle – we could not see muzzle flashes, from the angles I've seen on videos, which meant that he was … pulled back inside," Gagliano said.
A source close to the investigation told CNN on Friday that authorities think Paddock might have fired at massive jet fuel tanks at McCarran airport near the Mandalay Bay before firing on the crowd at the concert.
At least 88 of the injured still were in Las Vegas-area hospitals on Friday morning, 37 of whom were in critical condition, representatives of the facilities said.
Did Paddock want to escape?
Five days after the mass shooting, authorities still are trying to determine the motivation of the retired accountant, who had no criminal record and did not raise any flags while purchasing an arsenal of weapons.
In addition to the 23 weapons in his hotel suite, Paddock had more than 50 pounds of exploding targets and 1,600 rounds of ammunition in his car in the hotel parking lot, police said, fueling suspicion that he intended to survive the massacre.
McMahill said several times Friday that there was no evidence yet that Paddock intended to use the target material for a homemade bomb.
Escape, in this case, might have meant using the equipment in the car for further assaults until he got caught, said John Sheahan, a former Las Vegas SWAT team member.
"There's one of three ways it's going to end for an active shooter, and they pretty much all know this. You're either going to commit suicide; you're going to … shoot it out with (police) and you're going to be killed; or you're going to continue on a preplanned rampage at locations b, c, d and e until the police finally stop you," Sheahan said.
"He rented the room in his own name. He's already on video coming in and out. We know who he is. He's going to be the most wanted man in the world if he does try to leave here," he added.
Authorities: Paddock acted alone
There was initial speculation that Paddock had outside help in perpetrating the shooting spree, but authorities now say there is nothing to suggest he had assistance.
Law enforcement officials briefed on the investigation told CNN they have seen no indication so far that Paddock had an accomplice or that anyone was aware of his attack planning.
McMahill told CNN: "We didn't see anything that caused us to have concern that another individual would have been with him during (his time in the hotel)."
Lombardo, the sheriff, had previously expressed skepticism that the gunman carried out his plan by himself.
"Do you think this was all accomplished on his own? You've got to make the assumption he had to have some help at some point," he said.
01:01 - Source: CNN Business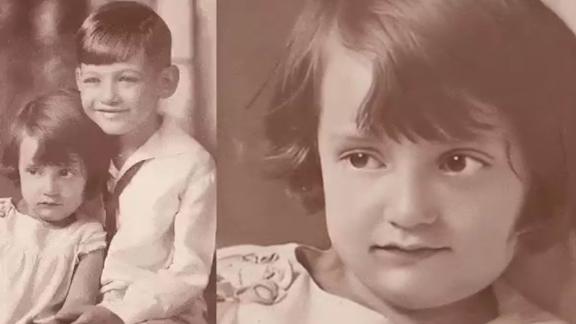 Now playing
01:01
Watch old photos come to life using AI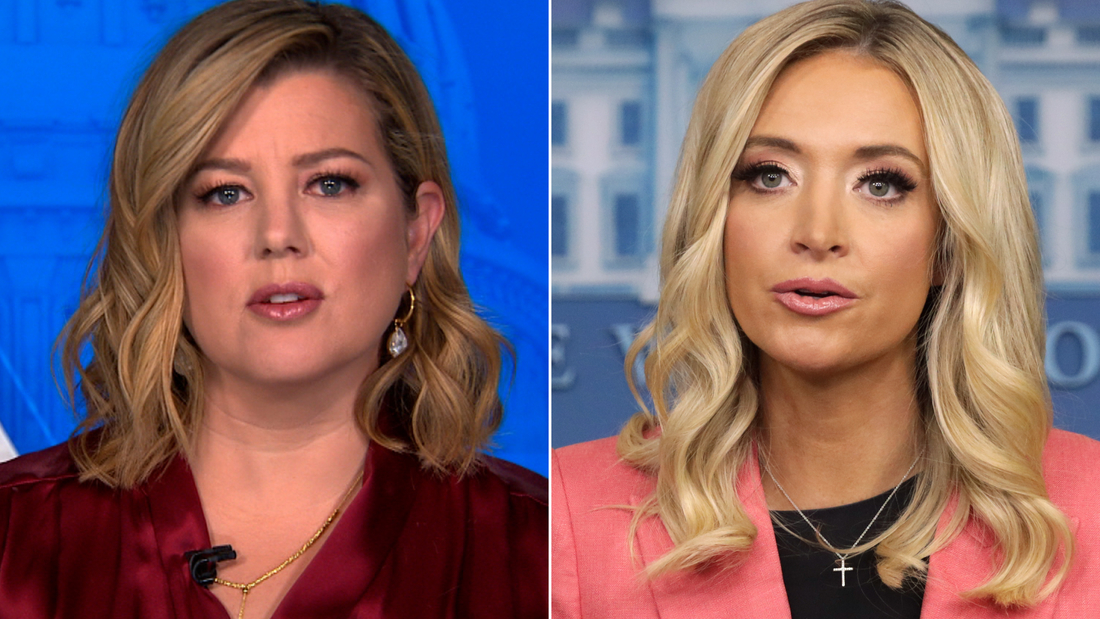 Now playing
06:46
McEnany says she expected 'peaceful' rally on January 6. Keilar rolls the tape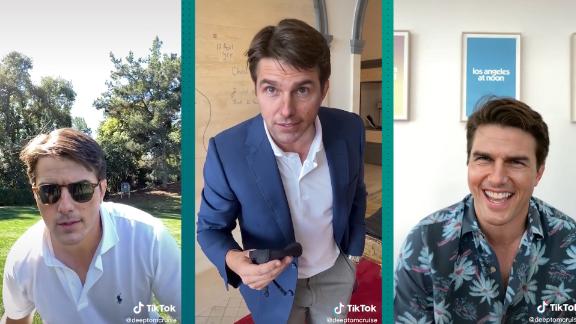 Now playing
01:26
No, Tom Cruise isn't on TikTok. It's a deepfake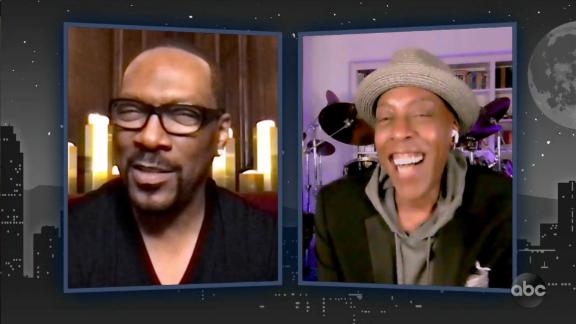 Now playing
02:02
Eddie Murphy, Arsenio Hall reunite in 'Coming 2 America'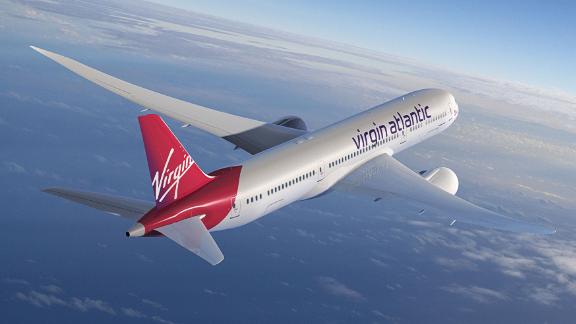 Now playing
03:06
Virgin Atlantic CEO: We support Covid vaccine passports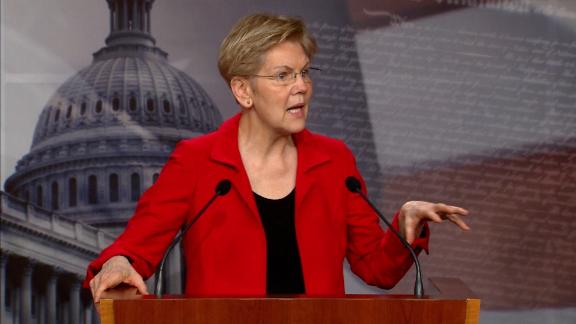 Now playing
01:19
Warren proposes wealth tax: 'It's time for them to pay a fair share'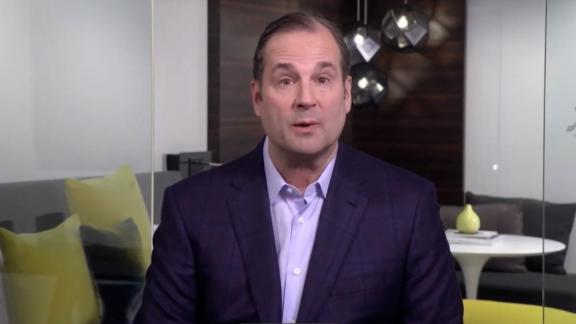 Now playing
01:43
Marriott CEO: Vaccinations are 'the key' to travel recovery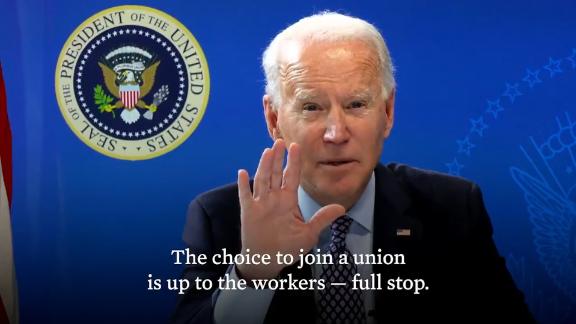 Now playing
01:23
'There should be no threats': Biden's message to union-busters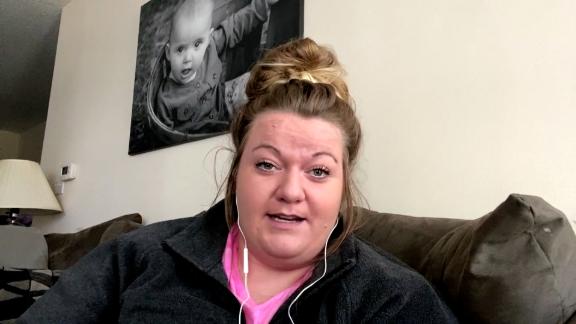 Now playing
07:40
Former QAnon believer shares bonkers conspiracy theory about Biden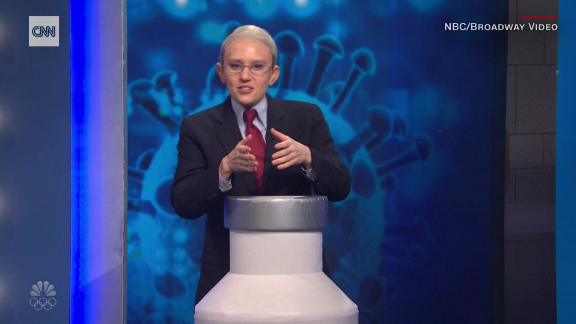 Now playing
01:24
'SNL' has 'Dr. Fauci' helping people get vaccinated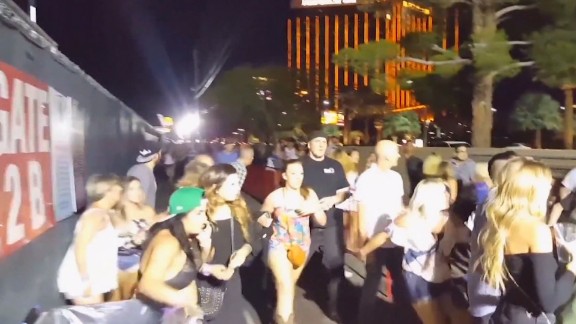 Now playing
02:57
New video shows concertgoers fleeing scene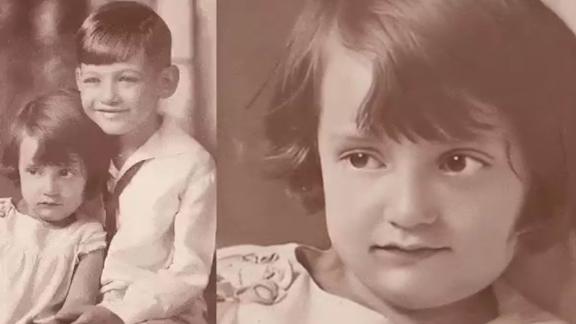 Now playing
01:01
Watch old photos come to life using AI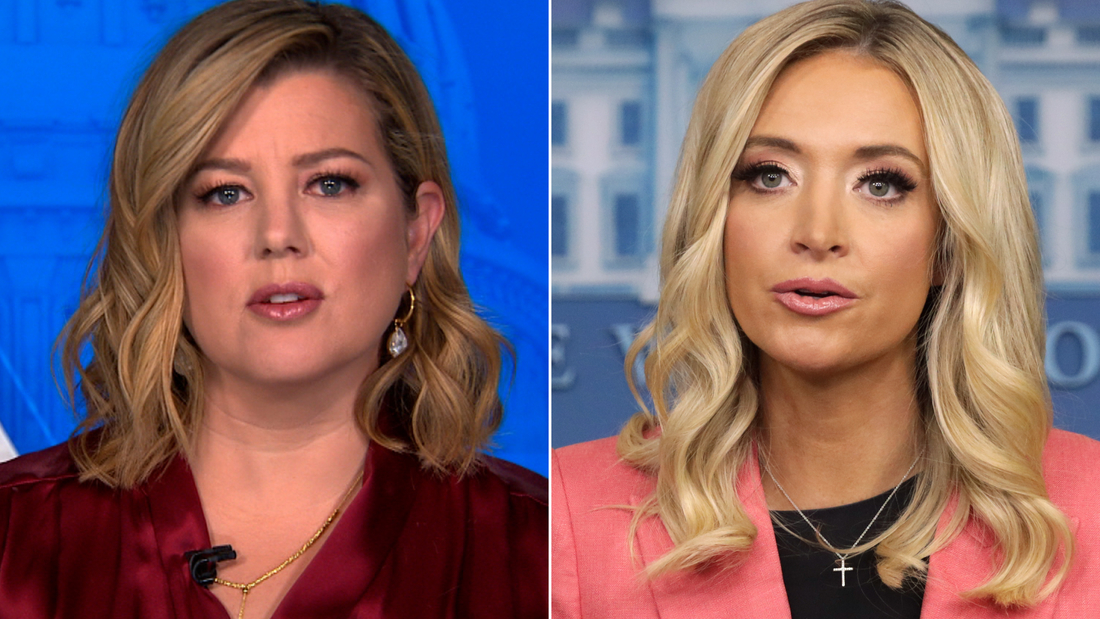 Now playing
06:46
McEnany says she expected 'peaceful' rally on January 6. Keilar rolls the tape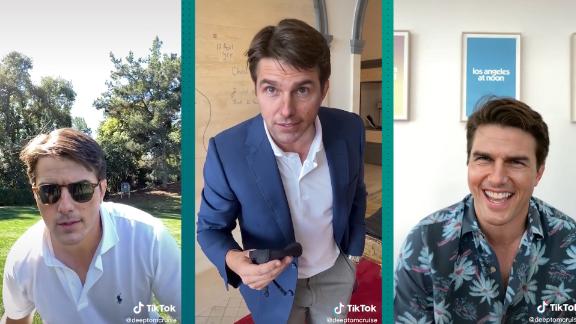 Now playing
01:26
No, Tom Cruise isn't on TikTok. It's a deepfake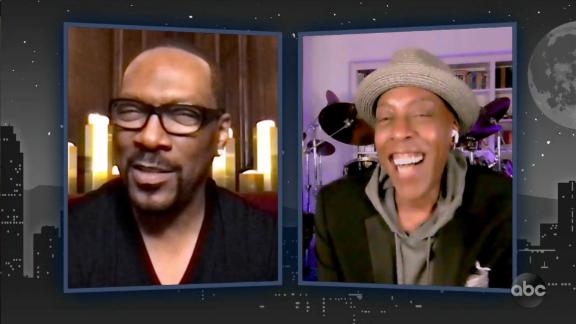 Now playing
02:02
Eddie Murphy, Arsenio Hall reunite in 'Coming 2 America'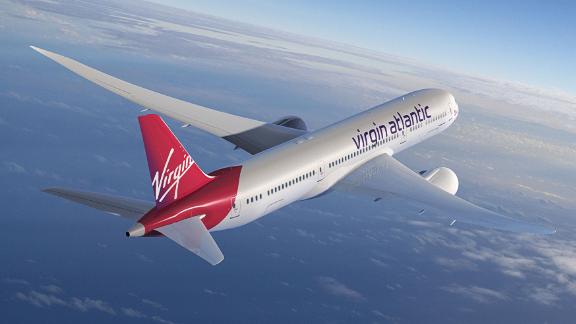 Now playing
03:06
Virgin Atlantic CEO: We support Covid vaccine passports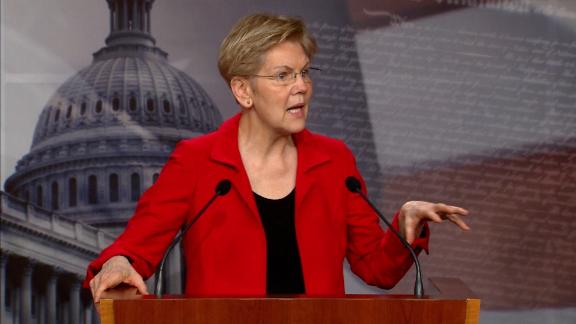 Now playing
01:19
Warren proposes wealth tax: 'It's time for them to pay a fair share'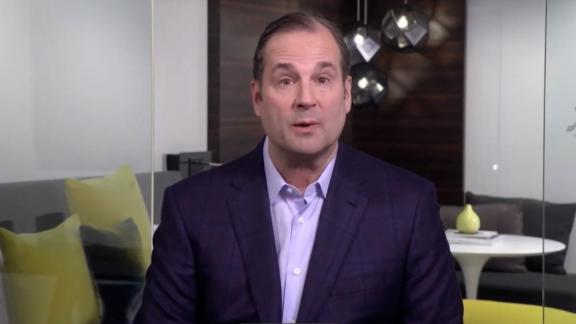 Now playing
01:43
Marriott CEO: Vaccinations are 'the key' to travel recovery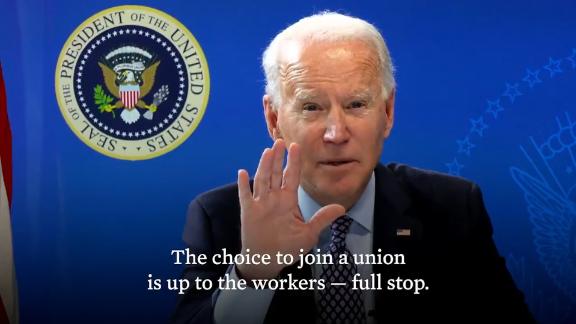 Now playing
01:23
'There should be no threats': Biden's message to union-busters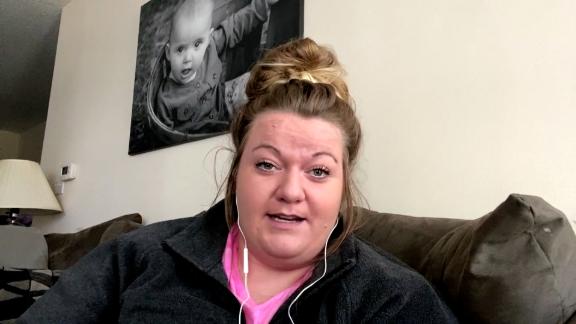 Now playing
07:40
Former QAnon believer shares bonkers conspiracy theory about Biden