Story highlights
Many other sites of mass shootings have eventually reopened afterwards
It's unclear what will happen to the Las Vegas site in the future
As Americans mourn the victims of Sunday's mass shooting in Las Vegas, questions will inevitably arise about the future of the Las Vegas Village, now the site of the deadliest mass shooting in modern US history.
Owned by MGM Resorts, the venue is little more than a swath of concrete with a stage on the Las Vegas strip. But to many victims' advocates and survivors, it has become hallowed ground.
Investigators still don't know what prompted 64-year-old Stephen Paddock to open fire on thousands of attendees at the Route 91 Harvest Festival, killing 58 people and wounding hundreds more. The brazen attack on the outdoor arena shocked the nation.
"It was a deadly ambush in a city built as an open invitation to the world," read a front-page story published in the Las Vegas Review-Journal.
How will the city – which attracts millions of tourists each year – pay tribute to the tragic events, even as it returns to its wild and boisterous self?
"I saw those people die there," survivor Lisa Fine told CNN. "That ground there is very sacred."
"I want that place to be totally cleaned up, and I want it to look beautiful and have something that is just a memory of (the victims and survivors)," said Fine. "I want people to know who they were."
MGM Resorts has not said whether or not it plans to erect a memorial for victims or when it might reopen the venue. There have been no official calls from victims' advocates or the greater Las Vegas community for such a site. But it wouldn't be unheard of.
Here's what happened to other scenes of mass shootings and attacks in the United States:
Pulse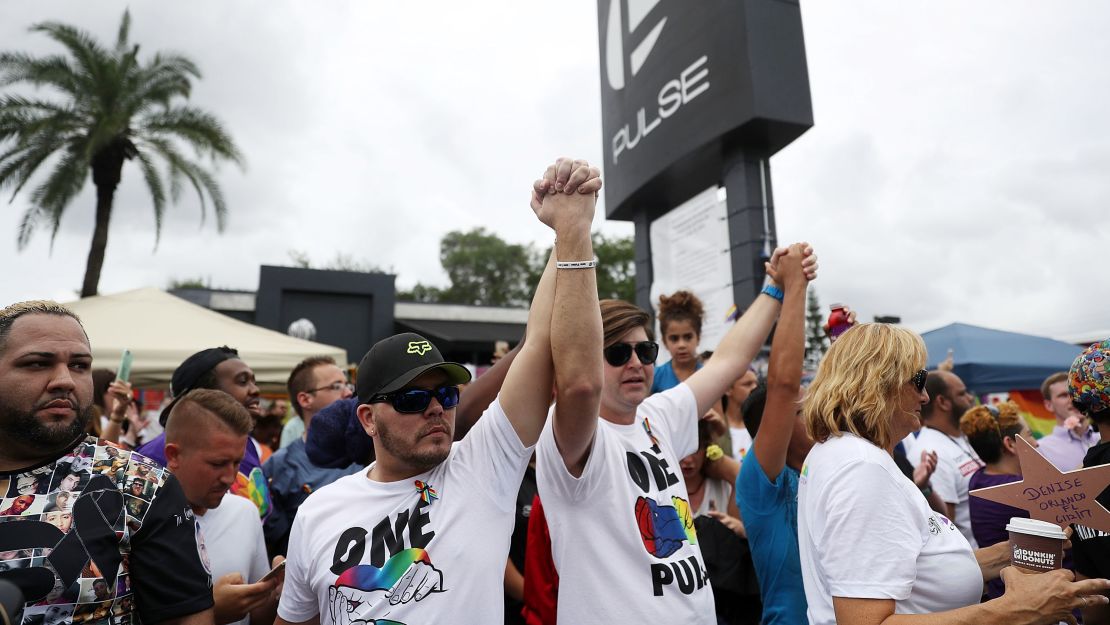 Almost a year after a gunman killed 49 people at a LGBT nightclub in Orlando, Florida, the owner of Pulse announced plans to turn the venue into a memorial and museum to honor the victims of what was, until the Las Vegas massacre, the deadliest mass shooting in modern US history. It was originally thought the city of Orlando would purchase the property to establish a memorial, but owner Barbara Poma, who started the club in honor of her brother, ultimately decided against selling to the city and opted to pursue the effort herself. Funds for the memorial are being raised by the OnePulse Foundation.
Virginia Tech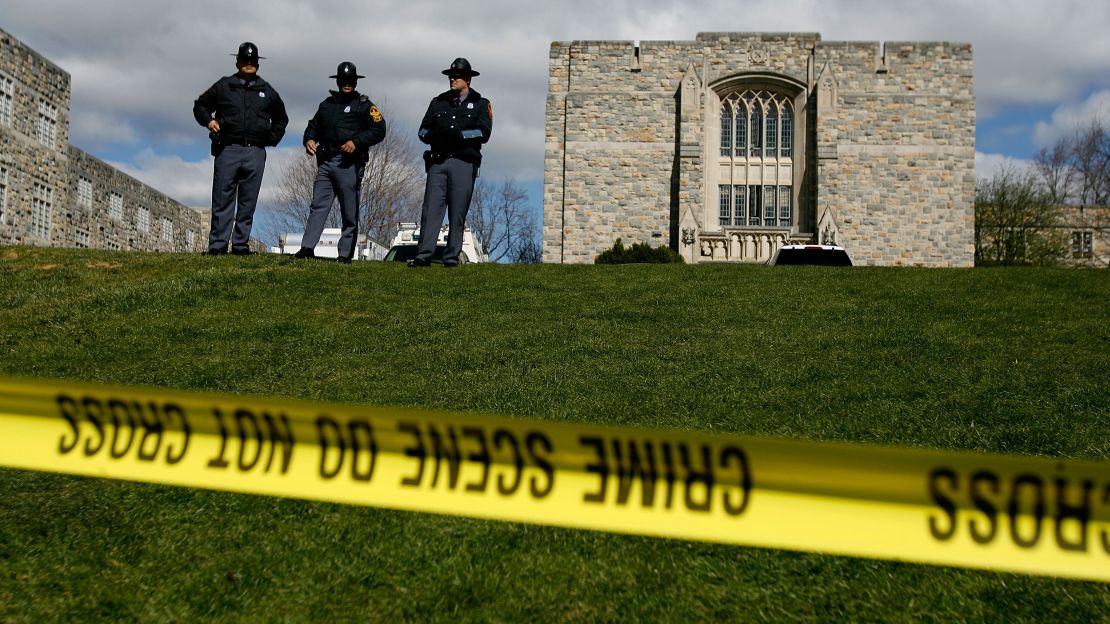 After renovations to repair the damage done by the 23-year-old gunman who killed 32 people on campus in 2007, Norris Hall quickly reopened. Rather than classrooms, it now houses the Center for Peace Studies and Violence Prevention and offices and labs for the Department of Engineering Science and Mechanics. The West Ambler Johnston residence hall, where the shooter killed two of his victims, remains a dormitory. It came into the spotlight again this year when two of its residents were accused of killing a 13-year-old in Blacksburg. At the school's drill field, 300-pound "Hokie Stones" bear the names of the five faculty and 27 students killed at West AJ and Norris Hall.
Sandy Hook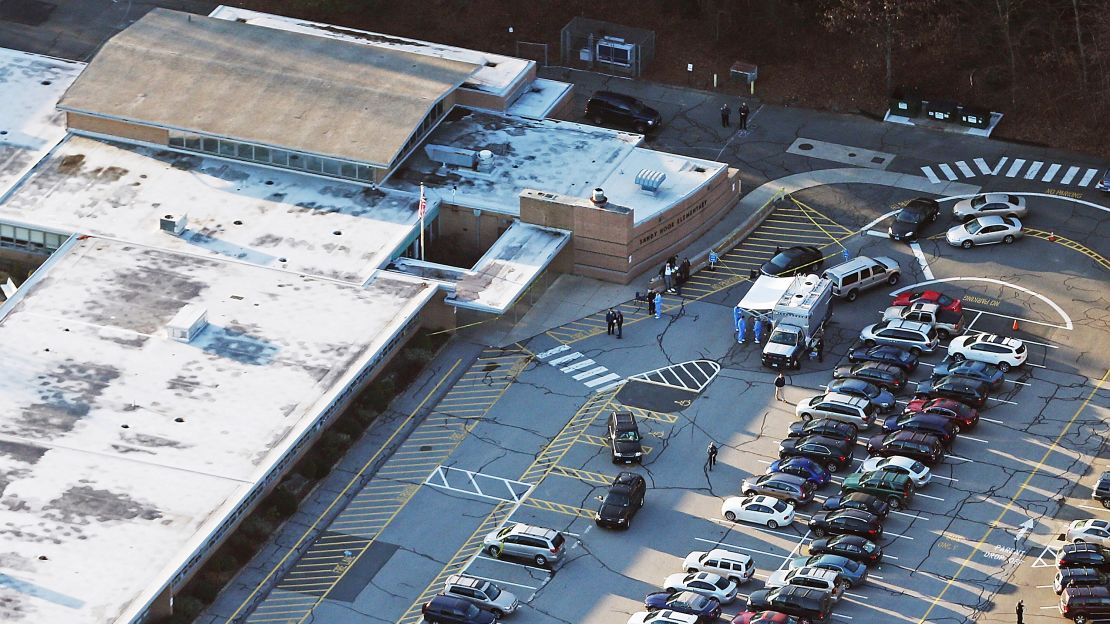 After a gunman killed his mother, 20 children and six staff and faculty of Sandy Hook Elementary in Newtown, Connecticut, in December 2012, classes were suspended until the following January. When students returned, it wasn't to Sandy Hook, but to Chalk Hill Middle School. Sandy Hook was razed to make way for a new school that is slated open in the fall.
Remembering Sandy Hook's victims
Luby's in Killeen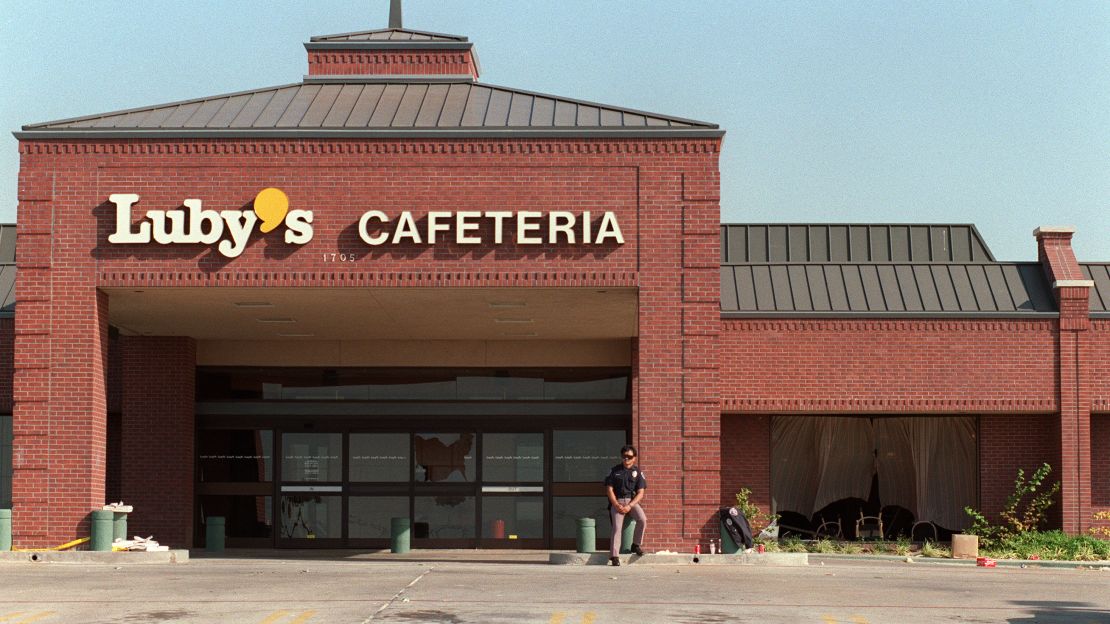 More than 100 people were having lunch at the popular cafe in Killeen, Texas, in October 1991 when a 35-year-old gunman drove through a window before opening fire on the eatery's patrons. He killed 23 people and then himself. Luby's remained open until 2000. The building still sits on a busy highway in Killeen, though today it is host to a Chinese restaurant with a lunch buffet.
San Ysidro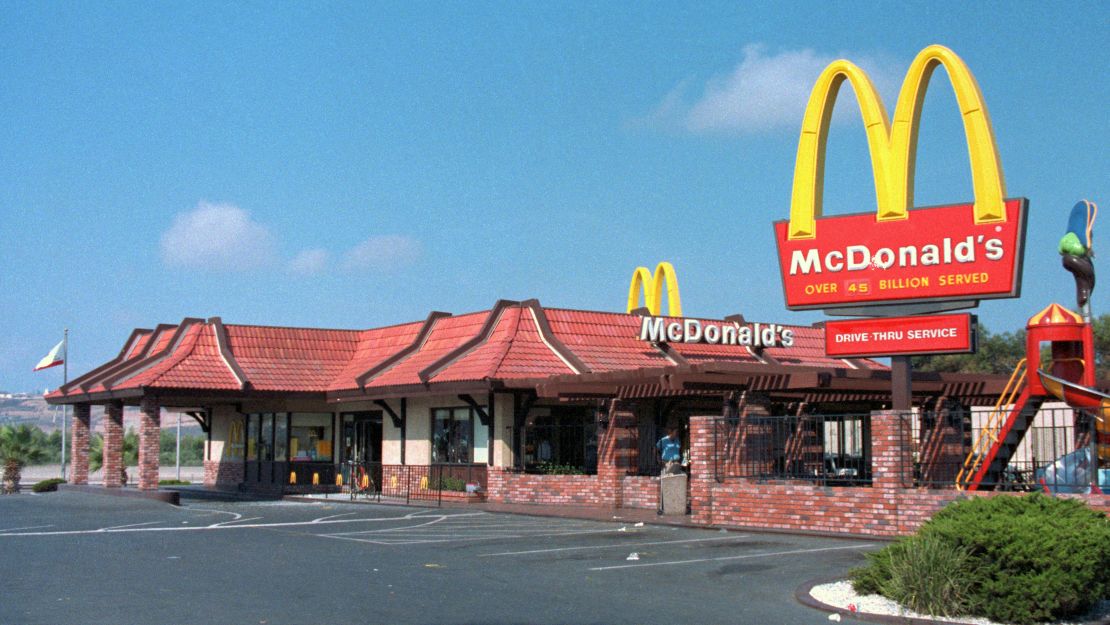 In 1984, a 41-year-old armed with a long-barreled Uzi, a shotgun and a handgun killed 21 children and adults at a McDonald's before police ended the rampage by killing the gunman. The McDonald's was later torn down, and a Southwestern College satellite was built there. In 1990, a pyramid monument composed of 21 hexagonal pillars was built in honor of the victims.
University of Texas Tower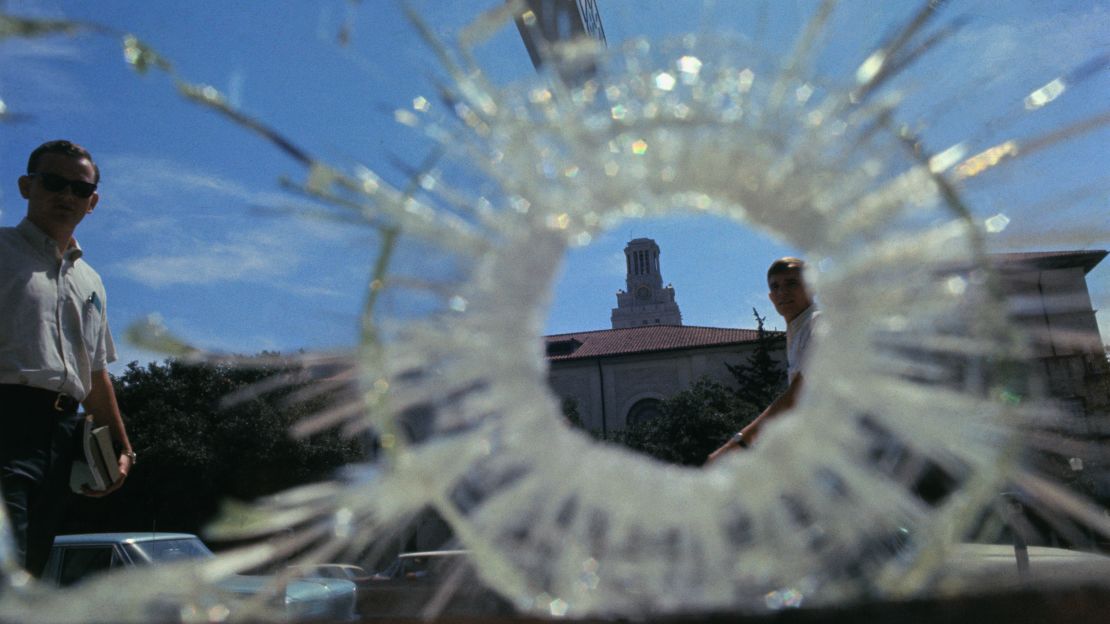 In 1966, a former U.S. Marine with a rifle killed 16 people while firing shots from the University of Texas Tower in Austin. Police officers Ramiro Martinez and Houston McCoy killed the gunman while he was still in the tower, and police learned later the shooter had killed his wife and mother earlier in the day. In 1998, the University of Texas announced it would reopen the deck from which the gunman shot his victims. It now has security guards and a lattice fence.
U.S. home to nearly 1/3 of all mass shootings
San Bernardino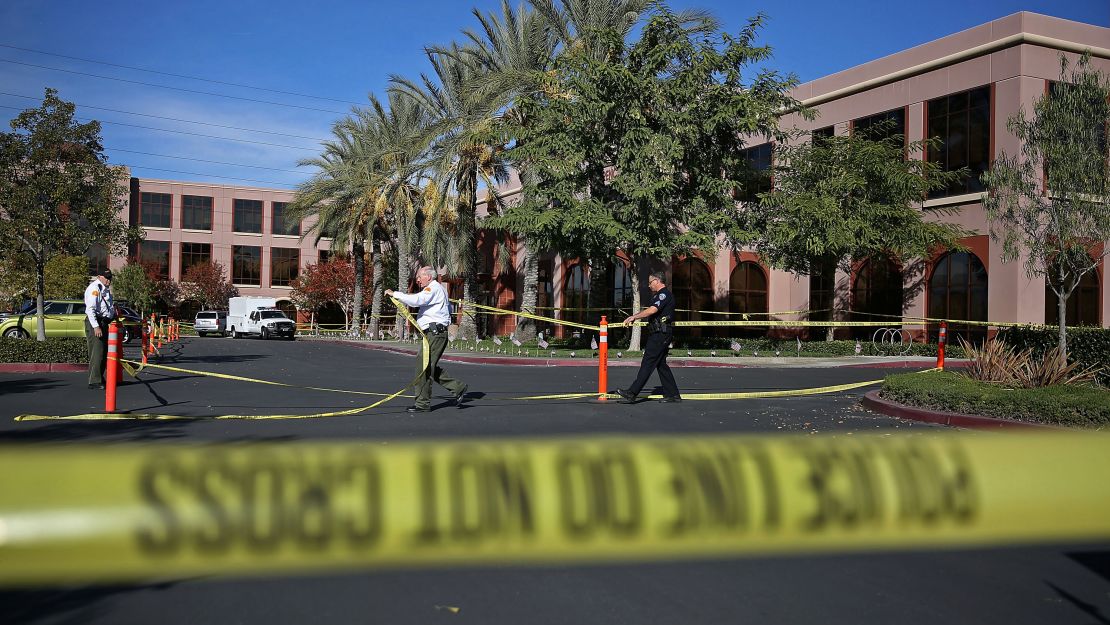 After a December 2015 shooting massacre that left 14 people dead at the Inland Regional Center in San Bernardino, the center was forced to shut down for weeks. Employees returned to work in January, but the center now has several new rules in place. Unannounced visits to the facility are no longer allowed, and visitors are required to supply the