Story highlights
Spanish court bars Catalan parliament from meeting
Catalan official says move "unusual and extremely serious"
Catalan president expected to declare independence Monday
(CNN) —
Spain's highest court has suspended a meeting of Catalonia's regional parliament planned for Monday in an apparent attempt to prevent Catalan President Carles Puigdemont's expected declaration of independence.
The Constitutional Court said Thursday it had issued the suspension decision following a request from the Catalan Socialist Party, which opposes secession.
The parliamentary session was to have been Puigdemont's first opportunity to make a formal declaration of independence under a Catalan referendum law that the Constitutional Court had previously ruled illegal.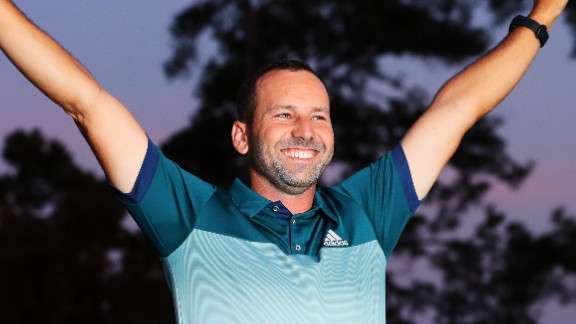 Now playing
00:51
Sergio Garcia calls for Spain to 'be more together'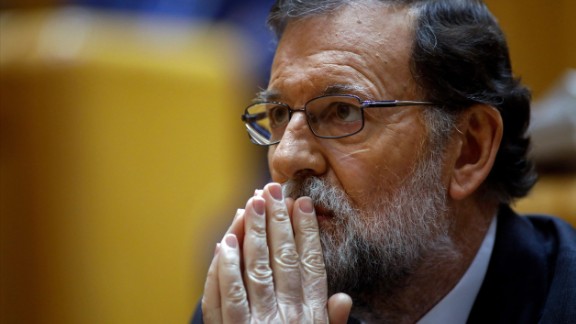 Now playing
01:32
Puigdemont urges protests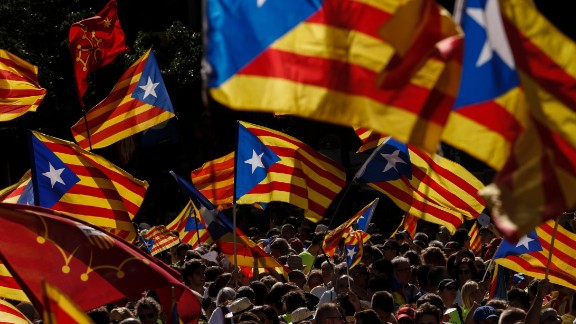 Now playing
02:24
How Catalonia's independence crisis unfolded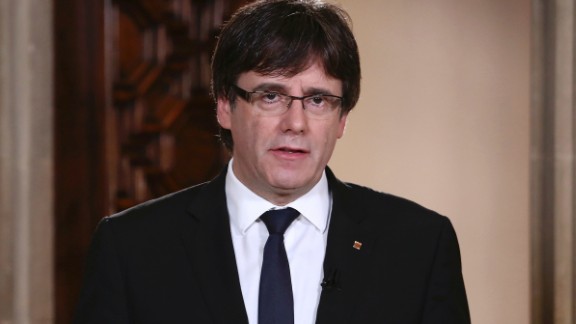 Now playing
03:00
The man who wants to break away from Spain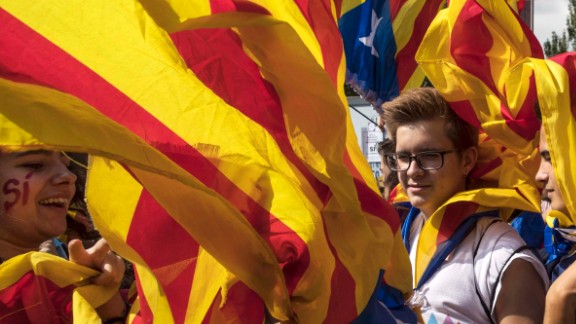 Now playing
01:10
Catalonia: What you need to know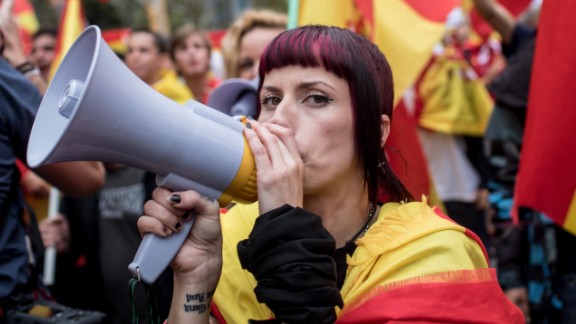 Now playing
01:19
Why these Catalans are against independence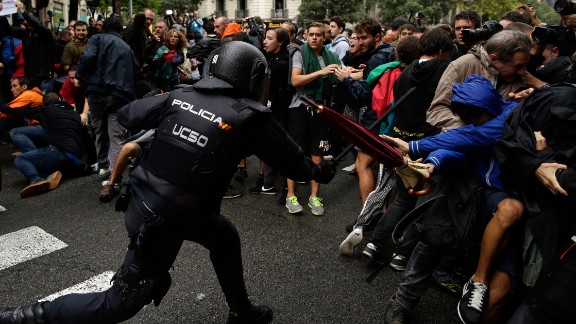 Now playing
01:05
Hundreds injured in Spain after referendum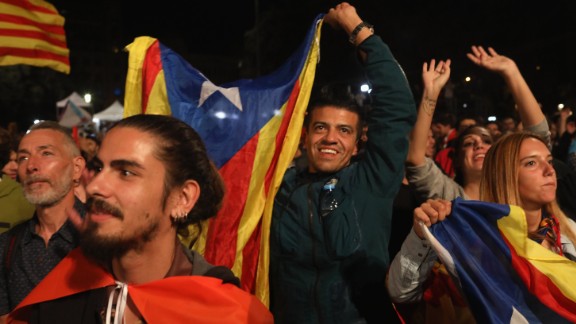 Now playing
02:22
Catalans vote to split from Spain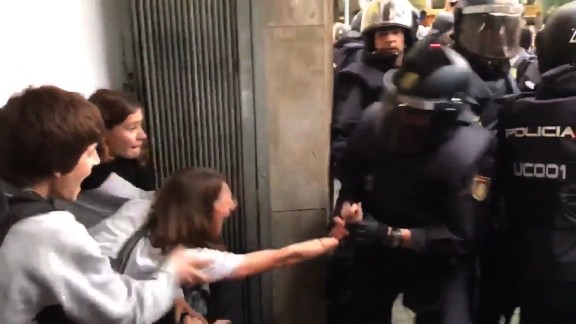 Now playing
02:35
Police clash with Catalonia referendum voters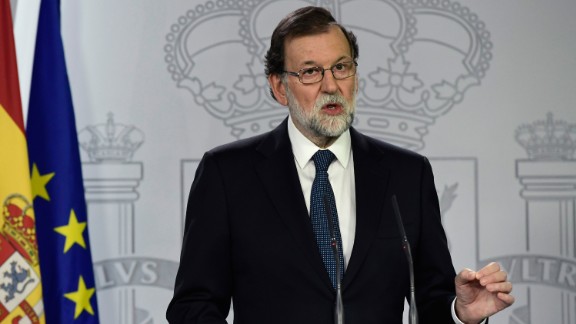 Now playing
02:34
Spanish PM: Catalonia referendum is illegal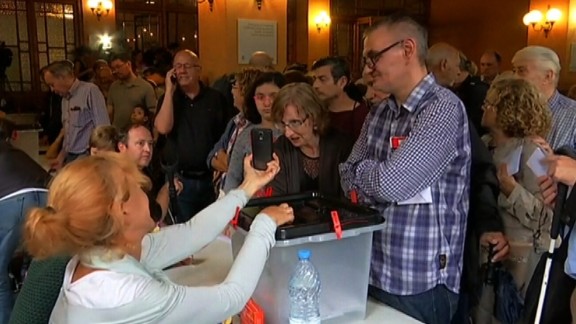 Now playing
01:07
Next steps unknown for Catalan people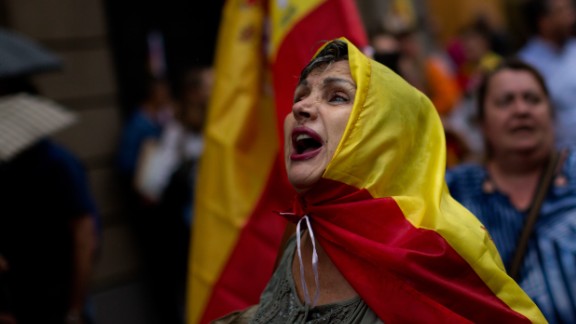 Now playing
03:22
Polls open for Catalonia referendum vote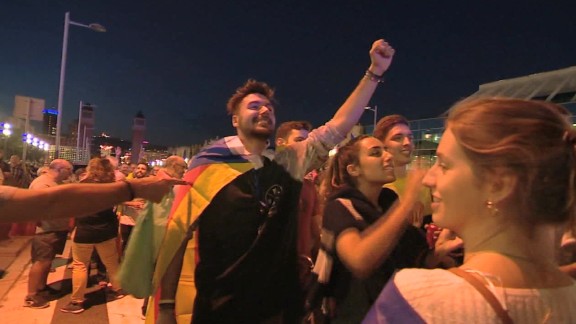 Now playing
02:13
High tensions surround Catalonia referendum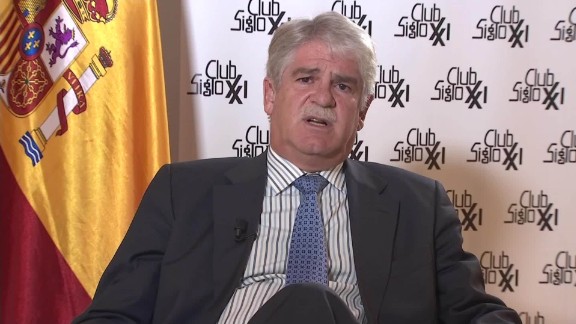 Now playing
06:23
Spanish FM: Catalonia referendum is 'a charade'
"We are considering what to do," Carme Forcadell, the regional Parliament's president, told reporters. "I can assure you that we will defend the sovereignty of the Parliament and the freedom of speech, as well as the lawmakers' right of initiative."