Story highlights
White House officials sent hundreds of emails to the private addresses
The White House Counsel's Office last week launched an internal review
White House accounts sent internal White House documents to an email address shared by Ivanka Trump, Jared Kushner and their household staff, Politico reported Monday.
The President's daughter and son-in-law, who are among his top advisers, had previously exchanged emails with White House officials about government business using their personal email addresses. The Politico report revealed that they also used a third email address on their private domain to communicate with White House officials.
White House officials sent hundreds of emails that included "nonpublic travel documents, internal schedules and some official White House materials" to the email address shared by Kushner and Trump, Politico reported, citing three people familiar with the matter. It was not clear how sensitive the documents were.
CNN has not independently confirmed the report. A White House spokesman referred requests for comment on the report to the couple's attorney Abbe Lowell, who declined to comment.
The White House Counsel's Office last week launched an internal review of White House officials' use of private email, but a person familiar with the review told CNN that the inquiry is not expected to delve deep into officials' use of private email.
"It's gone a little bit quiet," the person said of the inquiry, saying the review would be "less formal" than originally suggested.
Instead, the White House Counsel has become much more focused on Cabinet officials' use of private air charter travel, which led to the resignation of Health and Human Services Secretary Tom Price on Friday. The Counsel's Office, alongside the Office of Management and Budget and the chief of staff's office, are working this week on crafting guidance outlining the new approval process for agencies' use of private planes, two sources said.
The White House Counsel's Office last week forwarded guidance to White House officials, reminding them to use their official email addresses for official business and to forward any work-related emails from their personal accounts to their White House addresses, a source familiar with the matter told CNN. The guidance is aimed at ensuring White House officials don't run afoul of the Presidential Records Act.
White House press secretary Sarah Sanders said last week that "all White House personnel have been instructed to use official email to conduct all government-related work" and to forward "work-related communication on personal accounts" to their official account.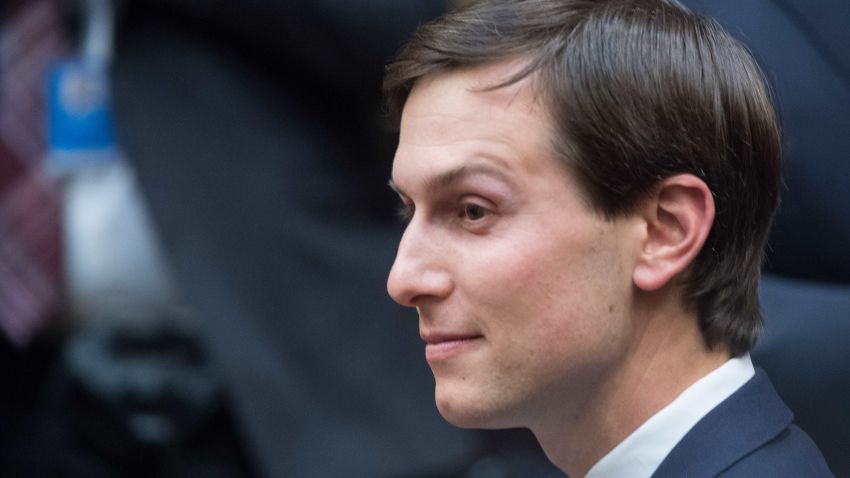 Attorney: Kushner used private email account to talk to WH officials
Top White House officials' use of personal email came under scrutiny last week after reports revealed that Kushner, Ivanka Trump, former White House chief of staff Reince Priebus and former chief strategist Steve Bannon exchanged emails with White House officials using their private accounts.
The private email use prompted cries of hypocrisy due to President Donald Trump's sustained 2016 campaign attacks on Democratic nominee Hillary Clinton's use of private email during her time as secretary of state. Trump also attacked Clinton's top aide, Huma Abedin, whose emails were backed up onto a private computer she shared with her husband, disgraced ex-congressman Anthony Weiner.
A few of the emails Clinton sent or received on her private server were later marked as classified.
There is no indication as of yet that any emails exchanged by Trump White House officials – including those forwarded to the Ivanka Trump and Kushner's jointly shared account – contained classified information.
Lowell, Kushner's attorney, previously told CNN, "It is perfectly normal that the committees would want to make sure that they received all pertinent records. We did review this account at the time and there were no responsive or relevant documents there. The committee was so informed when documents were produced and there is no issue here."