Here's what you need to know to Get Up to Speed and Out the Door. You can also get "5 Things You Need to Know Today" delivered to your inbox daily. Sign up here.
1. Climate change
Health and Human Services Secretary Tom Price says he will pay back some of the cost of his private air travel, but that probably won't be enough to quell this newest headache for the Trump White House. Price – who has used private charters for domestic travel and government aircraft for two international trips – will write a check for $51,887.31. That's nice, but it only covers a fraction of the flights' cost, estimated to be in the six figures. President Trump, Democrats and budget hawks in Congress aren't happy, especially considering Price's reputation as a fiscal conservative. Trump's EPA and Treasury chiefs also have come under scrutiny over travel. The White House is moving to stop the use of private air travel by administration officials pending a review.
Before private flights, Price criticized them
2. Tax overhaul
More misery may be headed for Puerto Rico. The island is under a flash flood watch as heavy rain is expected this weekend. That would no doubt exacerbate the recovery effort more than a week after Hurricane Maria hit. FEMA acknowledged that the response is slower than it would want, though one Trump official called the storm response a "good news story."
The feds say aid is being delivered – and President Trump loosened shipping restrictions for 10 days – but millions are still without power, water or gas. Thousands of containers filled with food, water and medical supplies appeared to be stuck at the Port of San Juan. One problem seemed to be that only 20% of truck drivers are back on the job, with many roads still impassable. The Pentagon has appointed a three-star general to lead the recovery efforts.
'Hamilton' creator: Make noise for Puerto Rico
President Trump's trip to Puerto Rico was his second chance, after his well-received address on the Las Vegas shooting, to fill the role of consoler-in-chief. It didn't go so well. During a briefing with local officials on recovery efforts, Trump seemed to downplay the devastation Hurricane Maria brought to the US territory and pumped up praise for his administration. He compared Puerto Rico's death toll to "a real catastrophe, like Katrina." No, really. Later, he met with storm survivors and helped distribute supplies, at one point lobbing paper towel rolls like jump shots. CNN's Chris Cillizza says the President just doesn't have the empathy gene. Before leaving the island, Trump, in an interview with Fox News, floated the idea of wiping out Puerto Rico's massive debt.
3. Migrant crisis
Abu Bakr al-Baghdadi, the leader of ISIS, seems to have broken his almost yearlong silence in a new audio message. But wait, didn't the Russians say they killed him in a May airstrike? US officials never really believed that, and this new audio, which they're working to verify, will probably bear that out. The message seems to have been recorded recently – it mentions North Korea's nuke threats against the US and Japan. Baghdadi also mocks the US and urges his followers to launch more attacks.
US intel analyzing new ISIS leader audio tape
5. Home invasion
A social media campaign calling itself "Blacktivist" and linked to the Russian government used both Facebook and Twitter in an apparent attempt to amplify racial tensions during the US presidential election, two sources with knowledge of the matter told CNN. The Twitter account has been handed over to Congress; the Facebook account is expected to be handed over within days.
Meanwhile, Twitter has informed Congress that it found and took action on roughly 200 accounts on its service after determining they were linked to Russia and sought to interfere in American politics.
Fake black activist accounts linked to Russia
5. Tropical Storm Franklin
Catalonia, one of Spain's 17 autonomous provinces, will hold a controversial referendum this weekend on independence. There's disagreement on what the results of it should mean. Catalonia says this is a binding resolution, but Spain's highest court banned the vote, saying it violates the constitution. Some in the province complain that Catalonia's industries pretty much subsidize the rest of Spain's economy and feel its unique culture and language warrant an independent state.
Spanish FM: Catalonia referendum is 'a charade'
NUMBER OF THE DAY
"Social movements lack the capacity to be sued"
Federal Judge Brian A. Jackson, who tossed out a lawsuit filed by a Baton Rouge police officer against Black Lives Matter and an activist
BREAKFAST BROWSE
People are talking about these. Read up. Join in.
Missions to Mars
Elon Musk's SpaceX wants to put people on the red planet by 2024, but first it has to get cargo ships there with supplies, which it plans to do by 2022.
Keeping up with the Ks
A baby boom or sibling rivalry? Kim K says she's expecting, just days after news of sister Kylie's pregnancy broke. And now, there are reports about Khloe.
Executive (star) power
The Presidents Cup golf tourney in New Jersey more than lived up to its name, when ex-Presidents Obama, Bush and Clinton showed up.
Second opinion
He thought he had a tumor in his lungs, until doctors opened him up and found the toy he swallowed 40 years ago.
Phoning it in 
Steven Spielberg may be the greatest director alive, but he won't watch his own movies – except the one about that cute little alien far away from home.
NUMBER OF THE DAY
27 years
That's how long it took for an arrest in a killer clown cold case out of Florida.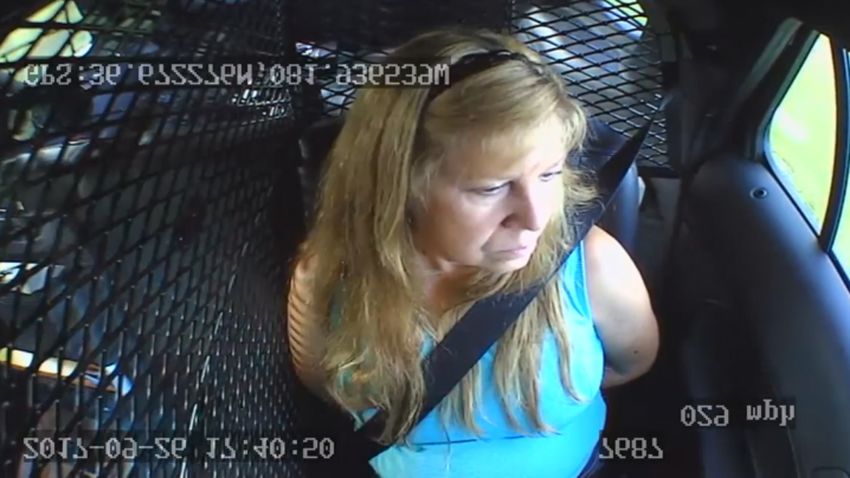 Arrest in killer clown case 27 years later
AND FINALLY …
Bears vs. bear-proof garbage can
A family of bears kept getting into the garbage. So, a homeowner made a change they're obviously not happy about. (Click to view)