Story highlights
The island of St. John has been without power since Hurricane Irma
Only 33% of cellphone service has been restored
Do Re Mi Daycare on St. Croix in the US Virgin Islands has been serving students for 20 years.
But last week, Hurricane Maria threatened everything that Naima Poleon's family had worked for. Poleon, who took over the daycare this year so her mother could retire, ventured out after the storm to find large parts of the roof were gone. Water damage inside was extensive.
"I really didn't have any words for it," she said. "It was just shock. Just seeing everything my mom had worked for for 20 years … was gone in 24 hours."
"It was devastating."
Like many residents in the US Virgin Islands, Poleon is trying to pick up the pieces of her life left by Hurricanes Maria and Irma. Both hurricanes were Category 5 storms when they hit, and both decimated the islands, within two weeks of each other.
Irma knocked out the electricity for the islands of St. John and St. Thomas, while St. Croix was mercifully spared. But two weeks later, just as the the three islands that make up the US territory were recovering, Maria came back with a vengeance and devastated the power grid.
The islands are still reeling. Many residents are without shelter, power or communication. Schools are still closed and debris still litters the street, hindering the transportation of resources and personnel.
The humanitarian crisis in Puerto Rico grips the country, but the destruction from the storms was widespread, and the US Virgin Islands are facing their own lengthy recovery.
Many left without shelter
Don Caetano, spokesman for the Federal Emergency Management Agency, told CNN a big challenge for the recovery effort is simply getting supplies and personnel to places that need them.
"You get the commodities in," Caetano said, "but you need the people to get the commodities where they need to go." There's still debris blocking roadways, he said, complicating the transportation of resources and personnel.
Many of the more than 100,000 residents who live in the islands have been left without a place to stay after the storms destroyed their homes.
"A lot of people are without roofs or with partial roofs," said Samuel Topp, spokesman for the US Virgin Islands Gov. Kenneth Mapp. "This is, of course, one of the priorities."
FEMA and the Army Corps of Engineers are proving residents with blue tarpaulin and other materials as part of Operation Blue Roof, Topp said, so some can live in their homes as a temporary solution.
According to FEMA, as of Thursday there were seven shelters throughout the islands housing 396 residents. That number is steadily declining, Topp said.
The full extent of the damage, Topp said, is "continuing to be assessed," but he recognizes they're not out of the woods yet.
"This is still hurricane season," he added. "Anything could happen and a lot of people are exposed."
Power, running water slowly returning
Julio Rhymer, executive director for the Virgin Islands Water and Power Authority (WAPA), recognizes that Texas, Florida and Puerto Rico, are struggling from being hit by the hurricanes, but he wants "to make sure the Virgin Islands doesn't get forgotten in the restoration process."
After Hurricane Irma pummeled St. John and St. Thomas, St. Croix was mercifully left with about 90% power. But two weeks later, Hurricane Maria arrived to change that, decimating the island with the capabilities to support the others.
Hurricane Irma knocked out power for the entire island of St. John, Rhymer said, and the power has still not returned.
It will take an estimated two to three weeks before St. John's downtown district will have power restored, and the rest of the island could take even longer than that, he said.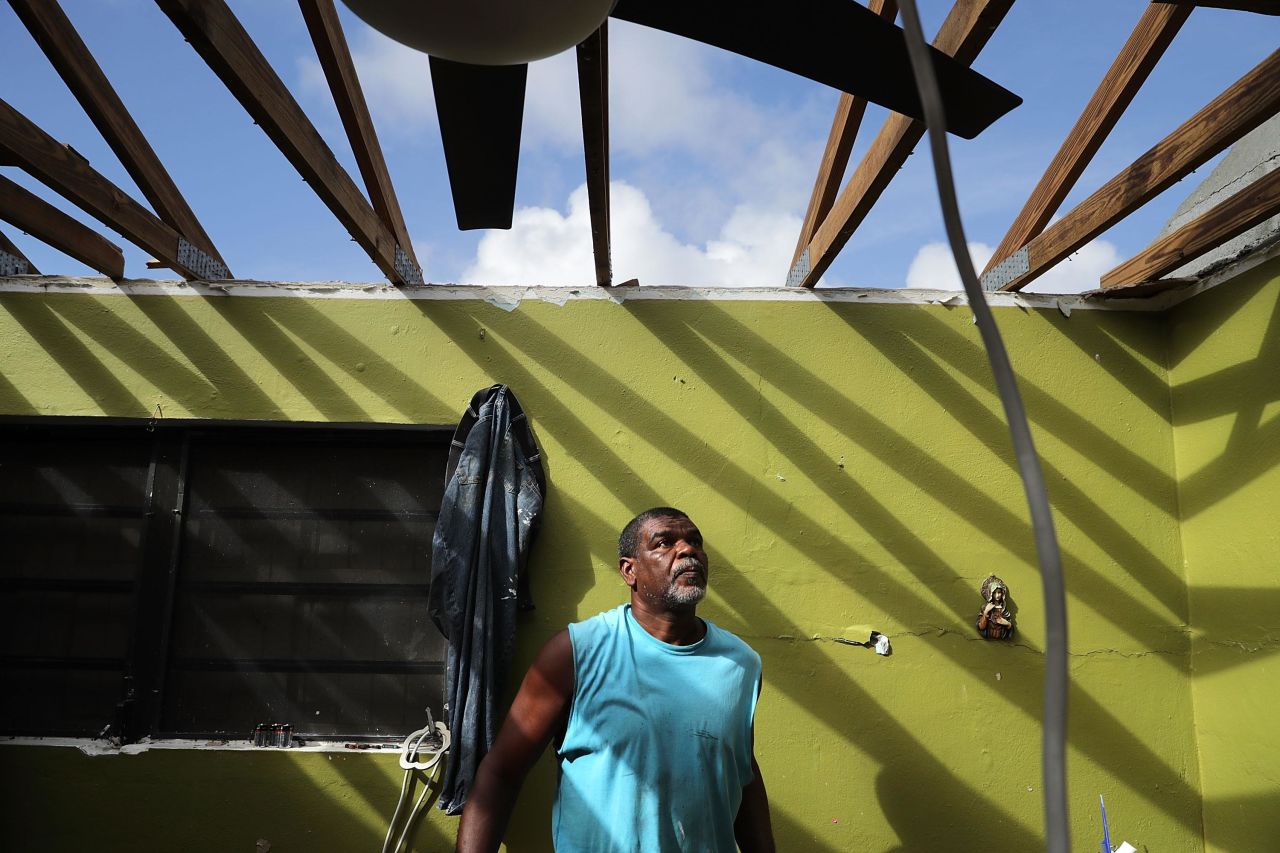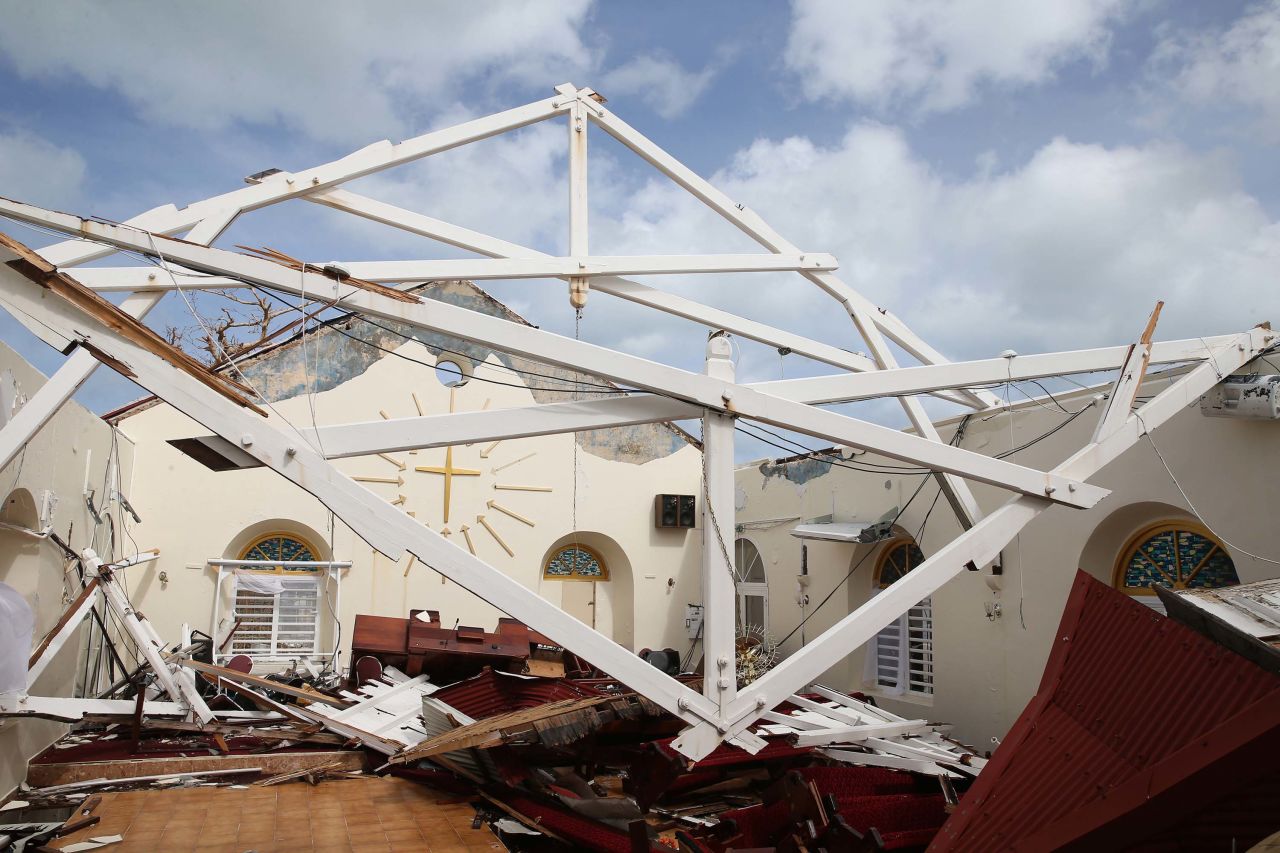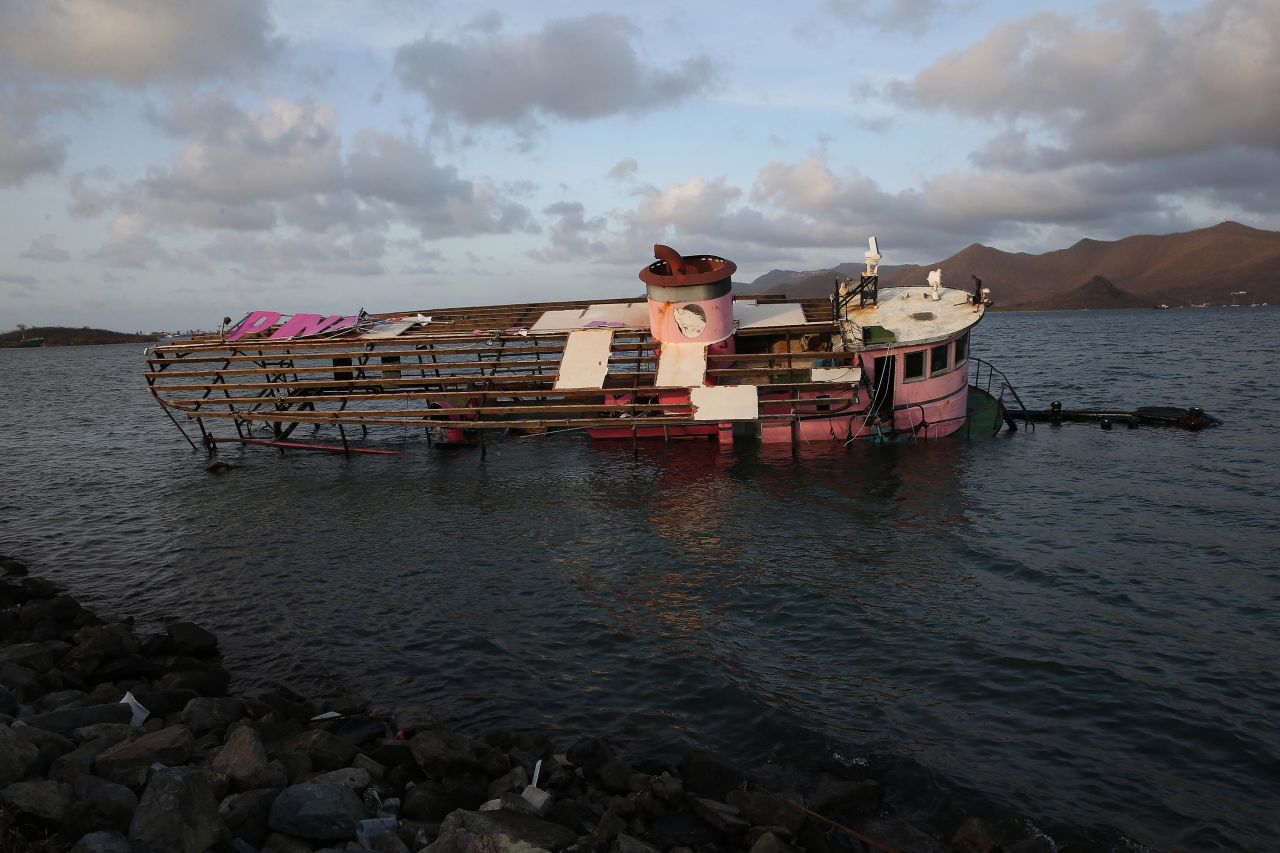 Hurricane Irma tears through Caribbean
Since Maria passed through, St. Thomas has had about 15% of power restored downtown and in some residential districts nearby. On St. Croix and St. Thomas, about 90% of power has returned to critical facilities such as hospitals, airports and shelters – a step Rhymer considers critical to returning the US Virgin Islands to normalcy.
WAPA anticipates having running water restored on all three islands to all 12,000 customers by this weekend.
Many residents have also been left without the means to communicate. According to Don Caetano, a FEMA spokesman, as of Friday, only 33% of cell service has been restored.
Local telecommunication providers have also set up 17 hot spot locations on St. Thomas, St. Croix and St. John so survivors can contact loved ones to update them on their situation, he said.
'Better days ahead'
President Donald Trump has announced he will visit the US Virgin Islands next Tuesday when he travels to survey the damage in Puerto Rico. He also amended a disaster declaration that will allow federal funding to flow into the islands to assist with debris removal.
Schools on the islands of St. Thomas and St. John are scheduled to reopen on Monday, October 9, and Cyril E. King Airport on St. Thomas opened to limited commercial flights on Thursday, signaling a gradual return to everyday life on the islands.
WAPA's priorities are getting power back on for government agencies and then schools. Restoration to these facilities will help with the territory's "return to normalcy," Rhymer said.
When asked how long it would take for the US Virgin Islands to regain some semblance of everyday life, Topp said, "You work until the job is done."
"The determination is here and the ability is here and the assistance of the American people is here," he said. "There definitely are better days ahead."
Poleon anticipates reopening the daycare on Monday, using other rooms that were spared the brunt of the damage. Not all the students will be back – many of their parents can't return to work – so she can accommodate those who will return.
"I have a lot gone," she told CNN. "But I have a lot left."