Story highlights
Kara Alaimo: "Eye candy" remark on women drew backlash that shouldn't be dismissed
She says such "joking" reflects serious, real-world views that keep women second class
(CNN) —
During a press conference Tuesday, the head of the Republican Study Committee called the female members of his caucus "eye candy."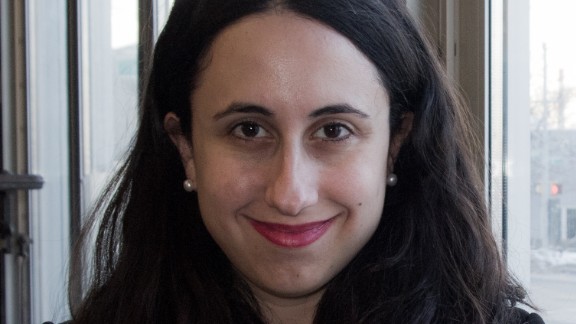 Courtesy of Kara S. Alaimo
"The accomplished men and women of the RSC. And women. If it wasn't sexist, I would say the RSC eye candy, but we'll leave that out of the record," US Rep. Mark Walker of North Carolina said.
The record heard him loud and clear, and the remark immediately sparked social media backlash, with some calling him sexist.
Of course, it was an offhand remark, which Walker has already acknowledged was "meant to be lighthearted but fell short," adding, "I'm proud of the women who serve in our RSC leadership."
In fact, against the backdrop of the nation's resurgent culture wars, many will undoubtedly view Walker's remark as no big deal – a compliment, actually – and believe that women need to understand how to take a joke.
But the statement actually is a big deal. Much as some would like to imagine it as innocuous, it reflects some serious, real-world and consequential views that keep women – including women in Walker's own life – in a second class of American culture.
Three reasons:
First, Walker's comment suggests that he doesn't take women – and their equal role in the workplace – seriously. The message: If women actually are eye candy, then they are present in Congress, at least in part, for the pleasure of men, rather than to do the same work as men: solve policy problems. His comment also sends a disturbing message – to his own daughters, and to every woman in America – that women's ideas and intelligence aren't what counts.
Second, Walker's comment sexualizes the workplace. There is no way around this: Calling women eye candy suggests that Walker believes it is OK to view female colleagues as sexual objects. In some cases expressing this view can create an "offensive workplace environment," which is illegal, according to the Equal Employment Opportunity Commission. And it could drive women from important roles.