(CNN) —
President Donald Trump's former campaign chairman Paul Manafort offered to brief a Russian billionaire on the election two weeks before Trump accepted the nomination, people familiar with the discussions told The Washington Post.
In an email, Manafort requested the message be sent to Oleg Deripaska, the Post reported Wednesday.
Deripaska and Manafort had previously done business together, CNN has reported.
Parts of the email from July 7, 2016, were read to The Washington Post. "If he needs private briefings we can accommodate," Manafort wrote, according to the paper.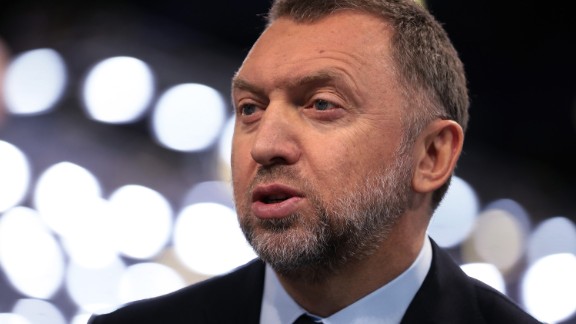 Simon Dawson/Bloomberg via Getty Images
The email is one of troves that are being reviewed amid multiple investigations into Russian interference in the 2016 election, the Post reported.
People familiar with the investigation told The Washington Post that the correspondence shows Manafort's openness to gaining from his proximity to Trump, creating opportunity for the Russians to gain access to his campaign. However, there is no evidence that Deipask received the offer or any briefings took place, according to The Washington Post.
CNN reported earlier this week that special counsel Robert Mueller and his team's investigation into Manafort spans back more than a decade.
Additionally, CNN reported Tuesday that US investigators had wiretapped Manafort under a secret court order before the 2016 election and into this year – when Manafort was known to talk with Trump.
Manafort previously has denied that he ever "knowingly" communicated with Russian intelligence operatives during the election and also has denied participating in any Russian efforts to "undermine the interests of the United States."
In response to CNN's reporting on the wiretapping claims, a spokesperson for Manafort released a statement: "If true, it is a felony to reveal the existence of a FISA warrant, regardless of the fact that no charges ever emerged. The US Department of Justice's Inspector General should immediately conduct an investigation into these leaks and to examine the motivations behind a previous Administration's effort to surveil a political opponent. Mr. Manafort requests that the Department of Justice release any intercepts involving him and any non-Americans so interested parties can come to the same conclusion as the DOJ – there is nothing there."