It's Monday, and here are five things to know for your new day.
1. Government shutdown
Florida's only now starting to come to grips with the devastation that Hurricane Irma left behind. Almost every home in the Florida Keys is damaged, FEMA estimates. There are still 4.4 million customers in the state without electricity. And there have been at least 16 deaths connected to Irma in the US.
The situation in the Caribbean may be even more dire. The storm killed 38 people there, leveled homes and buildings and left the survivors with no power and little food or water. Irma literally turned the lush, green islands brown when it barreled through, knocking down trees. And reports of looting have people fearing for their safety.
Meanwhile Hurricane Jose – a Category 1 storm right now – is doing a loop-de-loop in the Atlantic. Some fear it will come near the US and the Bahamas this weekend, but most forecasting models predict it will stay out in the sea.
2. United Nations
The Supreme Court gave the Trump administration another win on the President's controversial travel ban. It granted a request to continue to bar most refugees under the ban. The court blocked a lower court's ruling that would have exempted from the ban refugees who have contractual commitments from resettlement agencies – about 24,000 people. The court, however, didn't rule on the legality of the ban itself. It's expected to take that up on October 10.
And don't forget that the travel ban – set to be in effect for 90 days – expires by the end of this month. The administration hasn't revealed what new procedures it may develop to vet people coming into the US, which was Trump's initial stated purpose. But an official with the Border Patrol says reviewing the social media and phone use of inbound travelers is being considered.
3. Catalonia
Aung San Suu Kyi has canceled a trip to the UN this month so she can deal with the growing crisis in her country. A spokesman for Suu Kyi, Myanmar's de facto leader, said she'd stay home to deal with "terrorist attacks" and the humanitarian crisis in the country's Rakhine state, where at least 370,000 people – members of the persecuted Rohingya Muslim minority – have fled to escape violence. Suu Kyi's been repeatedly criticized over her response to the crisis, especially since she won a Nobel Peace Prize for her previous work on human rights. The UN Security Council plans to talk about the crisis today.
5. Supreme Court
The Justice Department won't prosecute six Baltimore cops in Freddie Gray's death. The DOJ said it found "insufficient evidence" to support federal charges. Gray died in 2015 after suffering a neck injury while in police custody. His death spurred protests and riots in Baltimore. Baltimore prosecutors last year dropped charges against three officers; the other three had already been acquitted.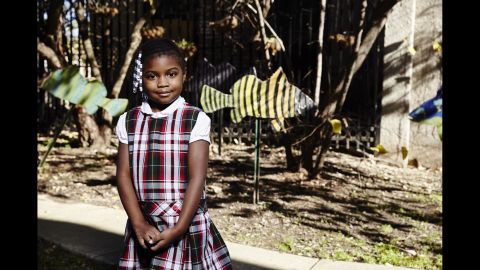 Photos: Faces of Baltimore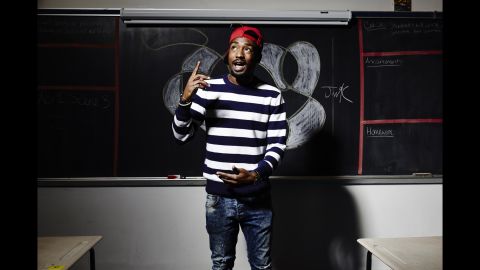 Photos: Faces of Baltimore
Photos: Faces of Baltimore
Photos: Faces of Baltimore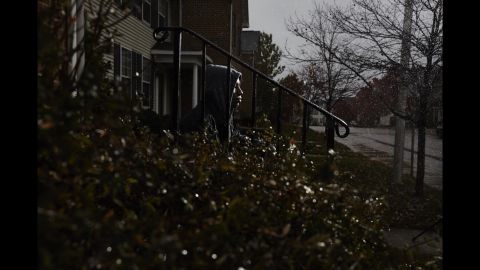 Photos: Faces of Baltimore
Photos: Faces of Baltimore
Photos: Faces of Baltimore
Photos: Faces of Baltimore
Photos: Faces of Baltimore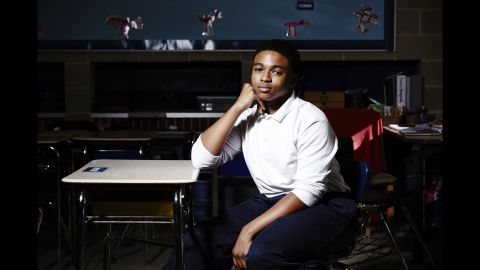 Photos: Faces of Baltimore
Photos: Faces of Baltimore
5. Seattle mayor
Seattle's mayor is quitting. Mayor Ed Murray announced his resignation hours after new sex abuse allegations against him surfaced. A cousin of Murray told a Seattle newspaper that Murray abused him when the cousin was a teen in the 1970s. Murray denied the allegations, just as he has denied five other claims against him. Murray, the city's first openly gay mayor, says he's stepping down for the good of the city. He'd previously said the allegations were efforts to stop his agenda and halt support for LGBTQ and immigrant rights.
BREAKFAST BROWSE
People are talking about these. Read up. Join in.
Phone wars
The iPhone X is here, with its fancy Face ID, lack of a home button and hefty $999 price tag. Samsung tried to steal some of Apple's shine by hinting at a folding phone for next year.
Meet the new boss, same as the old boss
J.J. Abrams will be back to direct "Star Wars: Episode IX," which makes sense because he started this latest round of sci-fi hysteria with "The Force Awakens."
Souped-up ride
It puts out 1,000 horsepower and tops out at more than 200 mph. It also costs $3 million, so hopefully you'll get really good financing on Mercedes' supercar.
Suiting up
Vladimir Putin loves judo, so – surprise! – a lot of folks in Russia "love" it too.
NUMBER OF THE DAY
6.2 million
The record number of job openings in the US right now
AND FINALLY …
Bon appetit
Kids munch through a history of seafood dishes. This should be fun, since we all know how finicky the little ones can be. (Click to view)