Grab a cup of coffee and settle in. Here's what you might have missed in a busy news week:
What Harvey victims want you to know
A week after Hurricane Harvey slammed into the coast near Corpus Christi, Texas, and then dumped foot after foot of rain on Houston and its neighbors, CNN crisscrossed the 200 miles between the two cities to witness what the storm had left behind.
The face of children in the Syrian war is still caught in the middle a year on
There are few images from the Syrian war as haunting as that of Omran Daqneesh. The photograph of his bloodied face in the back of an ambulance ricocheted across the internet. He's still in Aleppo, a year later.
ISIS' retreat accelerates, but reports of its demise are exaggerated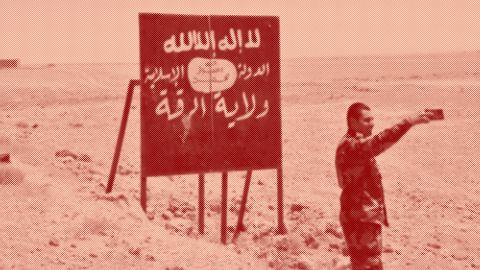 Syrian troops broke ISIS' three-year siege of Deir Ezzor on Tuesday, another setback for the group. But its ability to inflict terror is far from extinguished.
Opinion: Trump's decision on DACA is another nail in the coffin for compassionate conservatism
Trump has turned his back on the very core of what it once meant to be a compassionate conservative, Kate Maltby writes – yet this isn't just Trump being Trump, but a backlash against open borders that's being felt across the world.
Opinion: Historians can help heal a divided America
Karen Cox, who teaches public history and has published extensively about the Confederacy, writes that after Charlottesville and amid unprecedented racial tensions in America, she's been flooded with messages from everyday citizens who "want to learn about our past, warts and all."
Opinion: How Obama's note to Trump defied history
Tim Naftali contextualizes President Obama's letter to Donald Trump in the trajectory of the modern presidential ritual of billet doux for successors.