Story highlights
The first hurricane-force winds reach Key West, Florida
Irma is expected to strengthen as it nears Florida
Time is running out to evacuate and prepare for Hurricane Irma, officials warned Saturday night as violent winds and rains from the Category 3 storm began pounding the southern tip of Florida.
Irma's powerful winds and outer rain bands lashed the Florida Keys on Saturday as the massive storm slowly began turning from Cuba's northern coast up into the Florida Strait, the National Hurricane Center said.
Winds of 74 mph – hurricane force – reached Key West late Saturday, the National Weather Service said.
With maximum sustained winds of 120 mph, Irma is expected to strengthen once it moves away from Cuba, with the possibility of hitting the US mainland as a Category 4.
Irma's eye is expected to be cross the lower Florida Keys on Sunday morning before driving up the state's west coast in the afternoon, according to the hurricane center. Almost the entire state is under hurricane warning with concerns of devastating gales, heavy rain and life-threatening storm surge.
At least 36 million people were under hurricane warning Saturday night, the center said.
As Irma drew closer to the third most populous state, officials warned the 6.5 million Floridians under mandatory evacuation orders that they were down to their last hours to make a decision.
"If you have been ordered to evacuate, you need to leave now. This is your last chance to make a good decision," said Florida Gov. Rick Scott at a news briefing Saturday evening.
Federal Emergency Management Agency Administrator Brock Long was even more blunt when asked about people who didn't heed evacuation orders in the Keys.
"If you didn't evacuate the Keys, you're on your own until we can actually get in there and it's safe," he told CNN Saturday. "The message has been clear: The Keys are going to be impacted. There is no safe area within the Keys. And you put your life in your own hands by not evacuating."
The National Hurricane Center warned that preparations had be complete in southwest Florida in a matter of hours on Saturday evening.
Irma has proven catastrophic, killing 24 people this week in the Caribbean and leaving entire islands in ruins.
The storm is massive as winds of at least tropical storm force covered 70,000 square miles – larger than Florida's entire land area. Worsening conditions spawned tornado warnings in the Keys and northeastern Broward County, and knocked power for 168,000 residents in South Florida.
The major concern among officials was the storm surge, which is like a sustained high tide that can cause devastating flooding, warning that it could reach as high as 15 feet in some areas. A storm surge warning is in place for the Florida Keys, Tampa Bay, and an extensive stretch of coastline wrapping most of the way around the state. At 11 p.m. ET Saturday it was extended as far west as the Ochlockonee River.
"You can't survive these storm surges," Scott told CNN Saturday evening. "You've got to get out. You've got to evacuate. This storm is coming. Once the storm's here, we can't evacuate anybody."
Irma hit Cuba's Ciego de Avila province late Friday as a Category 5 hurricane before it weakened. The storm's violent gusts destroyed the instrument used to measure wind strength, Cuba's meteorological agency reported. Waves as high as 23 feet were recorded, and bigger ones remained a possibility as Irma plodded west, officials said.
Here are the latest developments:
– Irma's center was 90 miles southeast of Key West at 11 p.m. ET Saturday and moving northwest at a relatively slow 6 mph.
– Its forecast track had moved slightly westward meaning the storm was expected to move up Florida's west coast Sunday.
– Hurricane warnings were extended north along Florida's west coast as far as Perry, and along the eastern coast to include Fernandina Beach, north of Jacksonville. A storm surge warning wraps around the state, from Brevard County to Tampa Bay.
– More than 72,000 people have moved into more than 390 shelters across the state, according to a statement from the governor's office Saturday evening.
– President Donald Trump tweeted that people should heed the advice of Florida's governor Saturday night.
– As Irma barrels toward Florida, as many as 26 million people in the Dominican Republic, Haiti and Cuba could be exposed to destructive winds and torrential rain, the Red Cross said, with 1.2 million people already battered by the storm. Hurricane warnings were still in effect Saturday for parts of central Cuba.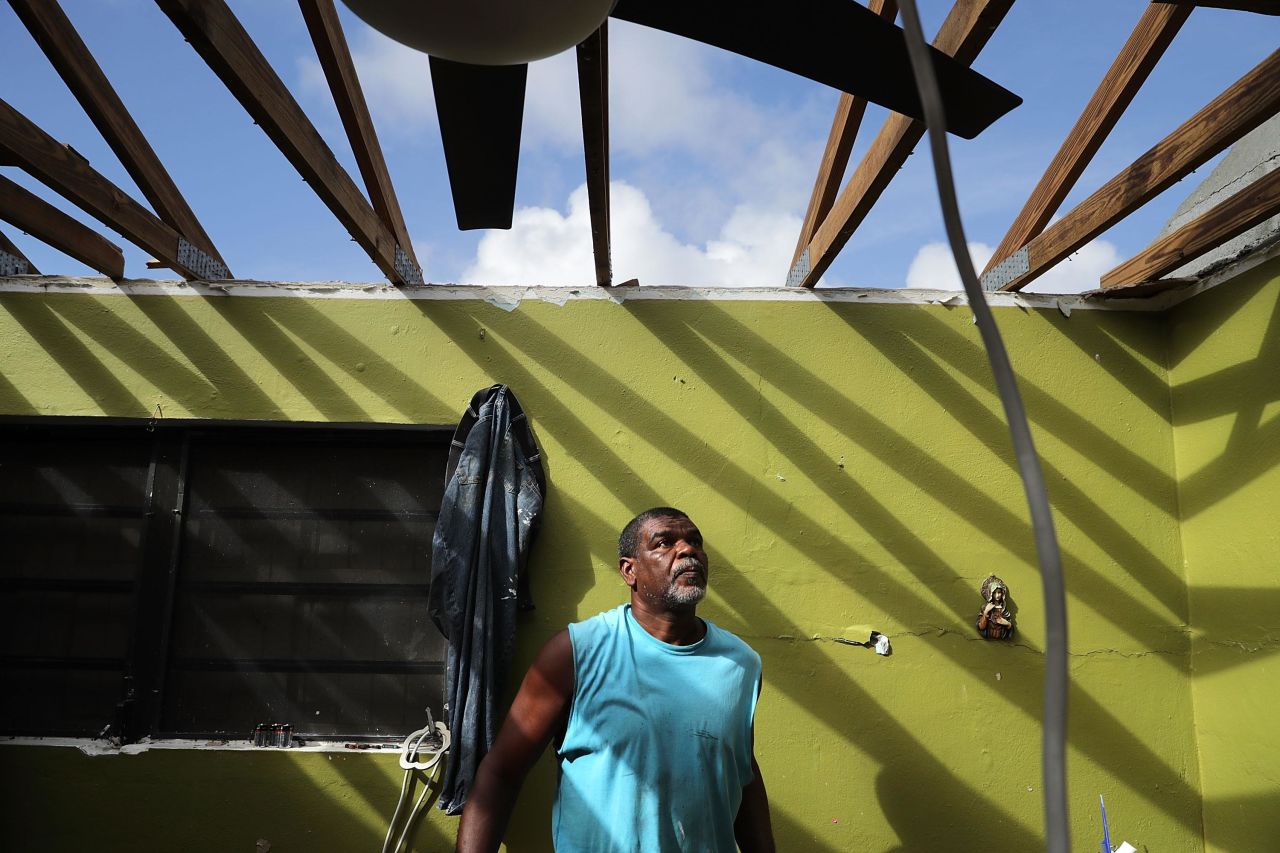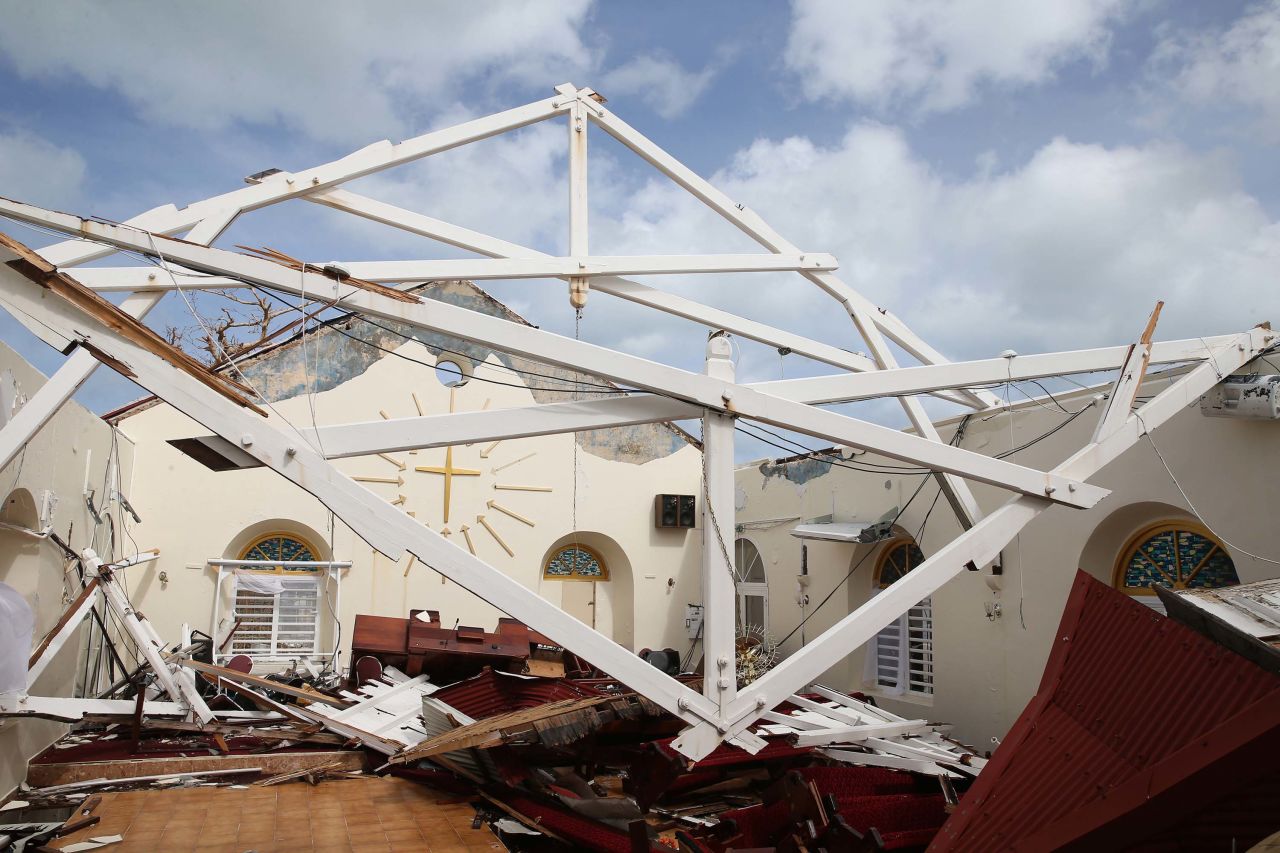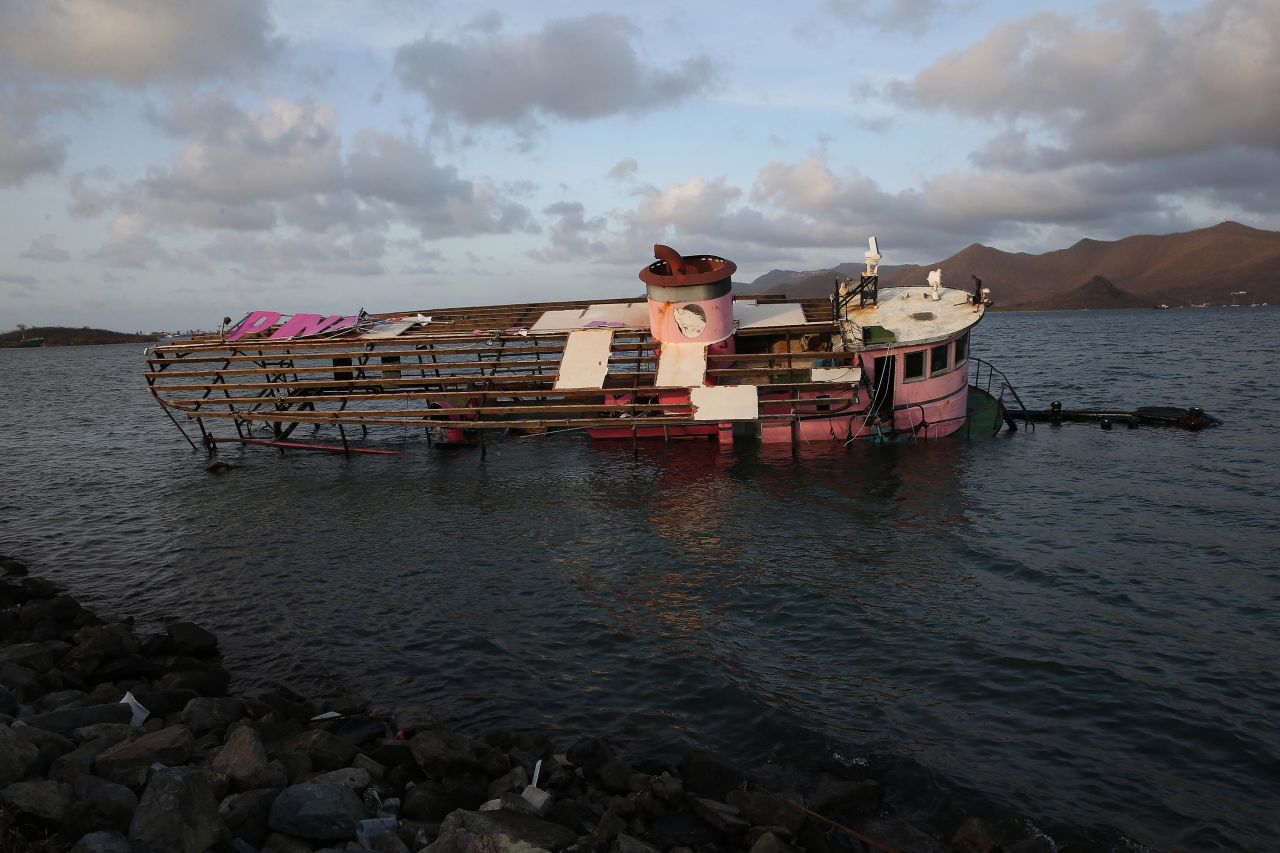 Hurricane Irma tears through Caribbean
– Of the 24 deaths blamed on Irma, nine were in unspecified French territories, one in Barbuda, one in the British overseas territory of Anguilla, two in Dutch-administered St. Maarten, four in the British Virgin Islands, four in the US Virgin Islands and three in Puerto Rico.
Nervous Florida waits
Florida cities such as Naples, Sarasota, and Tampa are in or near the forecast path of the storm's eye.
What's with all these hurricane forecast models?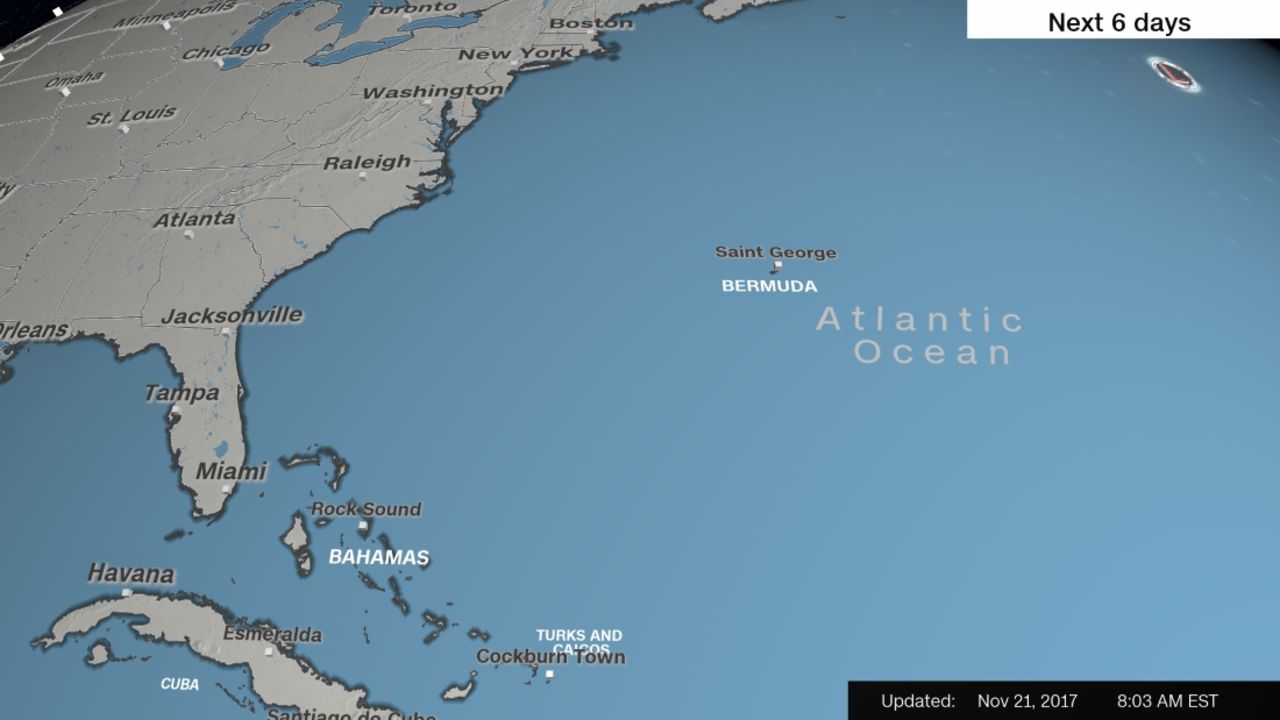 "This will be a devastating storm for central Florida, Tampa, Fort Myers, Naples (and) all the way down to Key West," CNN meteorologist Chad Myers said Saturday afternoon.
Mass evacuations have sent throngs onto jammed highways heading north and created a severe gas shortage in some parts the state.
'Ahead of the game': Florida seniors, nursing homes prep for Hurricane Irma
Florida Power and Light estimated that 3.4 million of its customers could be without power at some point during Irma, which would make it largest number of outages they have ever had to deal with in history, company spokesman Chris McGrath told CNN Saturday.
"We think this could be the most challenging restoration in the history of the US," he said.
Miami began feeling some of Irma's winds Saturday, with high-rise construction cranes sent spinning in circles.
As much as 20 inches of rain was predicted through Wednesday across the Florida peninsula and southeast Georgia, and maximum wind gusts above 100 mph are expected in much of western Florida.
Officials in other states also were preparing Saturday for Irma. South Carolina Gov. Henry McMaster issued a mandatory evacuation for some barrier islands, while Georgia Gov. Nathan Deal expanded the state of emergency to include 94 counties. Schools throughout Georgia, including the University of Georgia, planned to close Monday.
FEMA warned Alabama and North Carolina also to be on watch.
Are you affected by Irma? Text, iMessage or WhatsApp your videos, photos and stories to CNN: +1 347-322-0415.
CNN's Chris Boyette, Steve Almasy, Faith Karimi, Taylor Ward, Dave Hennen, Judson Jones, Eric Fiegel, Cheri Mossburg, Tony Marco, Joe Sutton, Dakin Andone, Rene Marsh, Sasha Zients, Melissa Gray, Jason Hanna, Joseph Netto, Alba Prifti, Marilia Brocchetto, Rosa Flores and Paul Murphy contributed to this report.