Story highlights
David Halstead: Most hurricane-related deaths happen in the storm's aftermath
Carbon monoxide poisoning, accidents in cleanup and stress are to blame for deaths
Editor's Note: David Halstead, a CNN contributor, is the former director of Florida's Division of Emergency Management. The opinions expressed in this commentary are his own.
As Hurricane Irma rapidly approaches the southern coast of Florida, it is important to focus some time on how our citizens will handle the survival of what, is now believed, will be a Category 4 storm.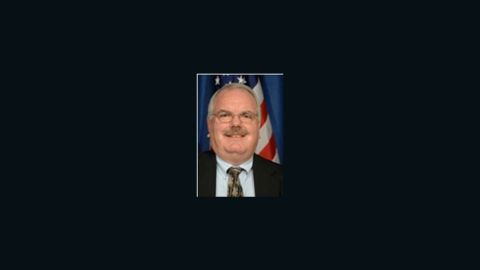 First, the euphoria of surviving the storm will come. Knowing that your pets are safe, finding out that family members also survived and perhaps seeing that your property was only slightly damaged will bring much gratitude. This post-survival period will mean different things to different people, but first let's make sure those who will make it through this storm continue to survive afterward.
In the aftermath of the 2004 hurricane season, I took a look at the more than 100 deaths associated with either Hurricanes Charley, Frances, Ivan or Jeanne, four storms that hit Florida that year. I read and reread the statistics and was amazed to understand how each person died. So many of them were initial survivors of the disaster but perished in the recovery phase.
There were some who did not follow the evacuation orders and decided to ride out the storm at home and ultimately drowned due to the storm surge. We have heard the stories of survivors who drove through roads in flooded conditions and their vehicles left the roadway with the occupants of the car drowning in deep ditches. Too many people still think their vehicle is capable of traveling across flooded roads.
It takes very little water – in terms of depth– for a car to be lifted and float with the current of the water. Hurricane Irma presents an even harsher reality as the storm surge may be higher and longer than we have ever dealt with here in Florida.
If memory serves me, less than 25% of those who perished actually did so as a direct result of any one of those four storms. In an excerpt from an analysis completed by the National Hurricane Center, John L. Beven II notes, "Casualty and Damage Statistics: Frances is directly responsible for seven deaths: five in Florida, one in the Bahamas, and one in Ohio. Three deaths were caused by wind, two by storm surge, one by freshwater flooding, and one by lightning. The hurricane is indirectly responsible for 43 deaths: 32 in Florida, 8 in Georgia, 1 in Alabama, 1 in the Bahamas, and 1 in Ohio." So, why did the others die?
Several scenarios are to blame. There were those who ran their generator in an enclosed garage and perished due to carbon monoxide poisoning. The gentleman who died when he fell off his roof while clearing debris and patching his roof. Heart attacks due to stress, electrocutions due to downed power lines, limbs that fell from trees and struck and killed what were hurricane survivors.
The sad reality was that many perished thinking that once they survived the storm, the danger was gone, but it wasn't.
The high number of deaths that occur after a hurricane means that survivors need to use extreme caution in handling their own cleanup, especially while on wet roofs and bending over the edges of the roofline.
Get our free weekly newsletter
Sign up for CNN Opinion's newsletter.
Cutting high branches in trees takes skill and, more often than not, should be done by a professional. Review all of the safety features of running a generator while powering items in your home and be sure the device has ample ventilation space.
Driving, walking or generally being in floodwaters can be dangerous due to downed and electrified power lines and deep water ditches that can too easily be traps for vehicles, leading to tragic results.
Safety doesn't end when the winds die down and the rain bands dissipate – quite the opposite, even more caution should be taken in an area already hit by a hurricane.