Story highlights
NEW: Irma has slowed down as it moves from Cuba toward Florida
NEW: As of 8 p.m. ET Irma continues to be a Category 3 storm, expected to restrengthen before reaching Florida
(CNN) —
Packing life-threatening winds, provoking massive storm surge and causing a host of rainfall dangers, Hurricane Irma slammed northern Cuba on Saturday, continuing to plod a path of devastation through the Caribbean en route to the US state of Florida.
A string of small Caribbean islands was left reeling by the massive hurricane, which strengthened to a Category 5 storm as it made landfall overnight in Cuba. It was downgraded late Saturday morning to Category 3 but was expected to regain power.
"Irma is forecast to restrengthen once it moves away from Cuba, and … to remain a powerful hurricane as it approaches Florida," the US National Hurricane Center said Saturday evening.
In its 8 p.m. ET advisory, the National Hurricane Center reported that Irma had temporarily slowed down, moving toward Florida near 7 mph (11kph). The storm is about 110 miles (175 kilometers) southeast of Key West and is expected to reach the Florida Keys early Sunday. The hurricane is expected to move along or near the southwest coast of Florida Sunday afternoon.
At least 24 people were known to have died in the Caribbean as a result of Irma. Many islands were still assessing the damage, even as they prepared for the arrival of another major storm, Hurricane Jose.
A hurricane warning for Barbuda and Anguilla was downgraded to a tropical storm warning on Saturday morning and later discontinued. Tropical storm warnings remain in place for St. Martin and St. Barts.
By Saturday evening, the enter of Irma lingered near the north coast of Cuba, packing sustained winds near 120 mph (195 kph) with higher gusts. Hurricane-force winds extend outward up to 70 miles (110 kilometers) from the center, and tropical-storm-force winds extend outward up to 195 miles (315 kilometers).
Irma's blinding rain and powerful winds began pummeling Caibarién, Cuba, late Friday as the outer bands of the massive storm made their entrance, knocking out power in a town that normally would be busy with tourists.
By dawn Saturday, the town's main street had waves rolling down it, and within hours the whole town was flooded with several feet of water. Roofs could be seen flying off and trees were blown down as the wind gusted and roared. Officials reported a wind gust of 124 mph (200 kph) around midmorning Saturday.
Most people in the coastal area live in one-story homes, putting them at great risk as floodwaters rose to roof level in some places. Residents were overwhelmed by the damage and said recovery will take time.
Many people had left town over the past couple of days, with all foreigners urged to evacuate. Those who remained were prepared, though they knew this was a storm like few had ever experienced, they told CNN.
The Cuban government staged emergency supplies and building equipment ahead of the storm's arrival, but it could be some time before the extent of the damage is known.
Desmond Boylan/AP
Gusts destroy wind-measuring instrument
As of 8 p.m. ET Saturday, a hurricane warning for Irma remained in place for the Cuban provinces of Camaguey, Ciego de Avila, Sancti Spiritus, Villa Clara, Matanzas, and Havana – as well as for the northwestern Bahamas. According to state-run news organization Granma, there are 14,500 foreign tourists riding out Irma in the resort town of Varadero in the Matanzas province.
Irma struck the archipelago north of Cuba's Camaguey and Ciego de Avila provinces with gusts so strong they destroyed an instrument used to measure wind, Cuba's meteorological agency reported.
Hurricane-strength winds later were recorded in the northern half of Camaguey province, the agency said.
As Irma advanced over neighboring Ciego de Avila province, 16- to 23-foot waves (5 to 7 meters) were recorded. As the storm headed westward, the possibility of even bigger waves and greater flooding was high along the northern Cuban coast, including in Havana, the agency said.
Irma was the first Category 5 hurricane to hit Camaguey in 85 years, according to the province's state media radio station.
Damage was reported in all municipalities in Camaguey, the station said, mostly in the form of torn-off roofs, damage to buildings, downed trees and loss of electricity.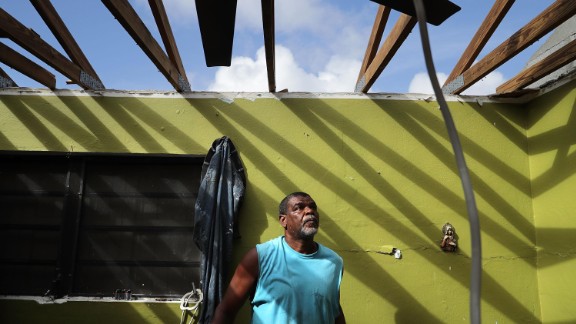 Photos: Hurricane Irma tears through Caribbean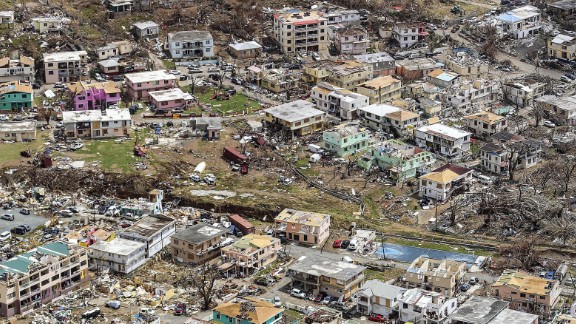 Photos: Hurricane Irma tears through Caribbean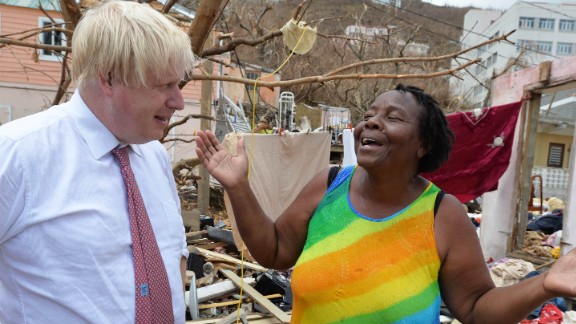 Photos: Hurricane Irma tears through Caribbean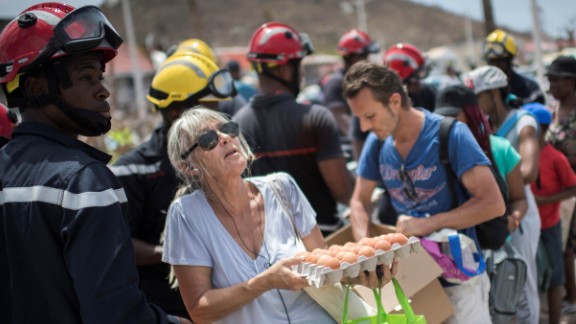 Photos: Hurricane Irma tears through Caribbean