Story highlights
Hurricane Irma is as wide as Florida's peninsula
Over 20 million people will see wind gusts over 75 mph
(CNN) —
Hurricane Irma is expected to continue lashing parts of Cuba and the Bahamas Friday and Saturday, bring 145 mph winds and a life-threatening storm surge to the Florida Keys early Sunday morning and continue up through the spine of Florida into Monday.
That's the general forecast ahead for Irma, set to become one of the largest hurricanes to make landfall in Florida's history.
As with any forecast, Hurricane Irma's exact path could shift in the coming days. Still, over 20 million people in Florida, Georgia and South Carolina will be subject to wind gusts over 75 mph, and over 40 million people are located inside the five-day "forecast cone" for Hurricane Irma.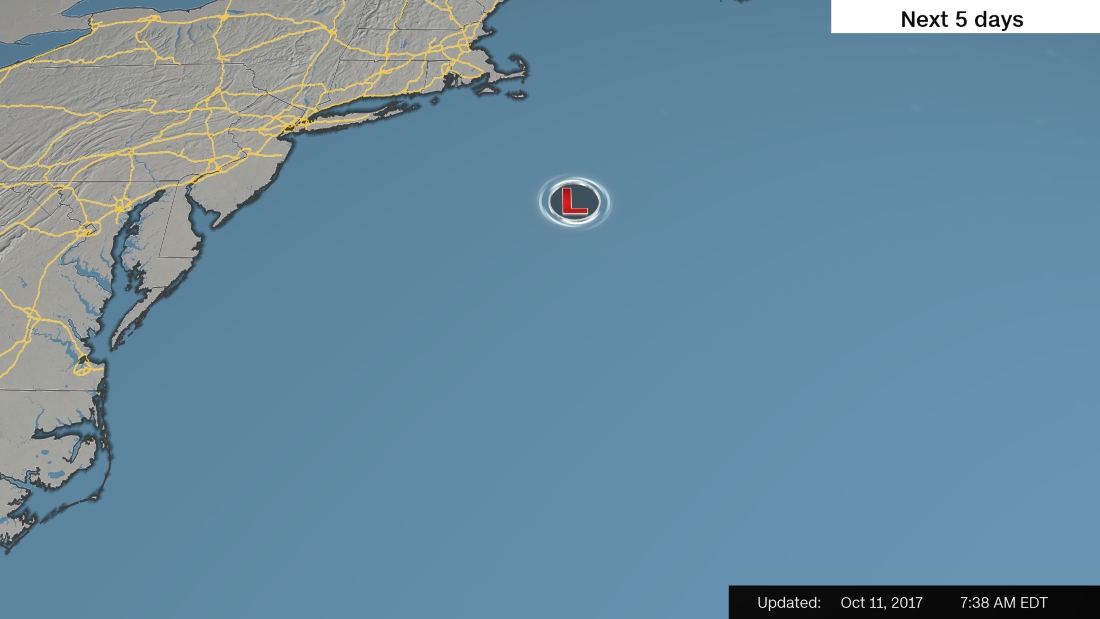 Unlike Hurricane Harvey, which came to a virtual stop over coastal Texas for days on end, Hurricane Irma was moving at about 14 mph at midday Friday, the National Hurricane Center said.
As it nears the US, here's a detailed look at the storm's expected path and timeline over the coming days:
Friday, September 8
As of 2 p.m. ET, Irma sat about 225 miles east of Caibarien, Cuba. Over the rest of Friday, the storm is expected to continue west and bring hurricane conditions to Cuba and the central Bahamas.
Much of Cuba's northern shoreline, from Nuevitas to Corralillo, is under a hurricane warning, according to the National Hurricane Center. That area is expected to see between 6-10 inches of rain. The central, southeastern and northwestern Bahamas are also under a hurricane warning.
Saturday, September 9
Hurricane Irma is forecast to approach closer to Cuba's shoreline on Saturday. By late Saturday, the storm is expected to turn toward the north and make a line for the Florida Keys, the NHC said.
Forecasters are still unsure of the exact angle that the storm will take in turning north, which will determine its path through Florida. Still, Irma's outer bands will start hitting Florida's southern coast on Saturday morning and continue into the evening.
Sunday, September 10
Irma's full force will hit the Florida Keys, the chain of islands off the southern tip of Florida, early Sunday morning before sunrise. The storm is expected to maintain its power as a Category 4 storm as it makes landfall.
The major risk for the Keys and Florida's beaches will be the storm surge, which is like a storm-aided high tide. The highest point on the Florida Keys is about 18 feet above sea level, so a significant storm surge could flood the entire Keys.
In addition, the entire stretch of coast from Venice around the Florida peninsula to Sebastian Inlet is under a storm surge warning, which means there is a danger of life-threatening inundation from rising water. That stretch includes Cape Coral, Naples, Miami, Ft. Lauderdale and West Palm Beach.
Between sunrise and 10 a.m. Sunday, Hurricane Irma will slam into Florida's southern peninsula and begin to move through the state.
Because of Irma's monstrous size, all of southern Florida is expected to see heavy winds and rain. Irma's hurricane force winds stretch over 115 miles, and its tropical storm force winds stretch over 300 miles. Meanwhile, the average width of the Florida peninsula is about 130 miles
The storm is expected to continue moving north-northwest through Florida through Sunday and is likely to weaken as it moves over land.
Monday, September 11
By Monday morning at 8 a.m., Hurricane Irma is forecast to be nearing Gainesville in central-northern Florida. At that point, the storm will have maximum winds of 75 mph, which would make it a Category 1 storm, the NHC predicted on Friday afternoon.
From there, Irma is expected to continue weakening as it crosses through Florida. At that point, Irma could bring winds and rain to Alabama, Georgia and South Carolina, depending on its exact path.
CNN's Dave Hennen and Judson Jones contributed to this report.