Millions of people in countries, states and territories across the Atlantic are in the path of Hurricane Irma, a massive storm that has already claimed the lives of at least 18 people.
Here's a look at the islands that Irma has already hit and the places that are bracing for impact as the deadly hurricane continues its march northwest.
Antigua and Barbuda
The tiny island of Barbuda has been one of the worst hit so far by Hurricane Irma, with Prime Minister Gaston Browne describing it as having suffered "total devastation."
"I have never seen any such destruction on a per-capita basis compared to what I saw in Barbuda this afternoon," Browne told CNN's Anderson Cooper on Wednesday.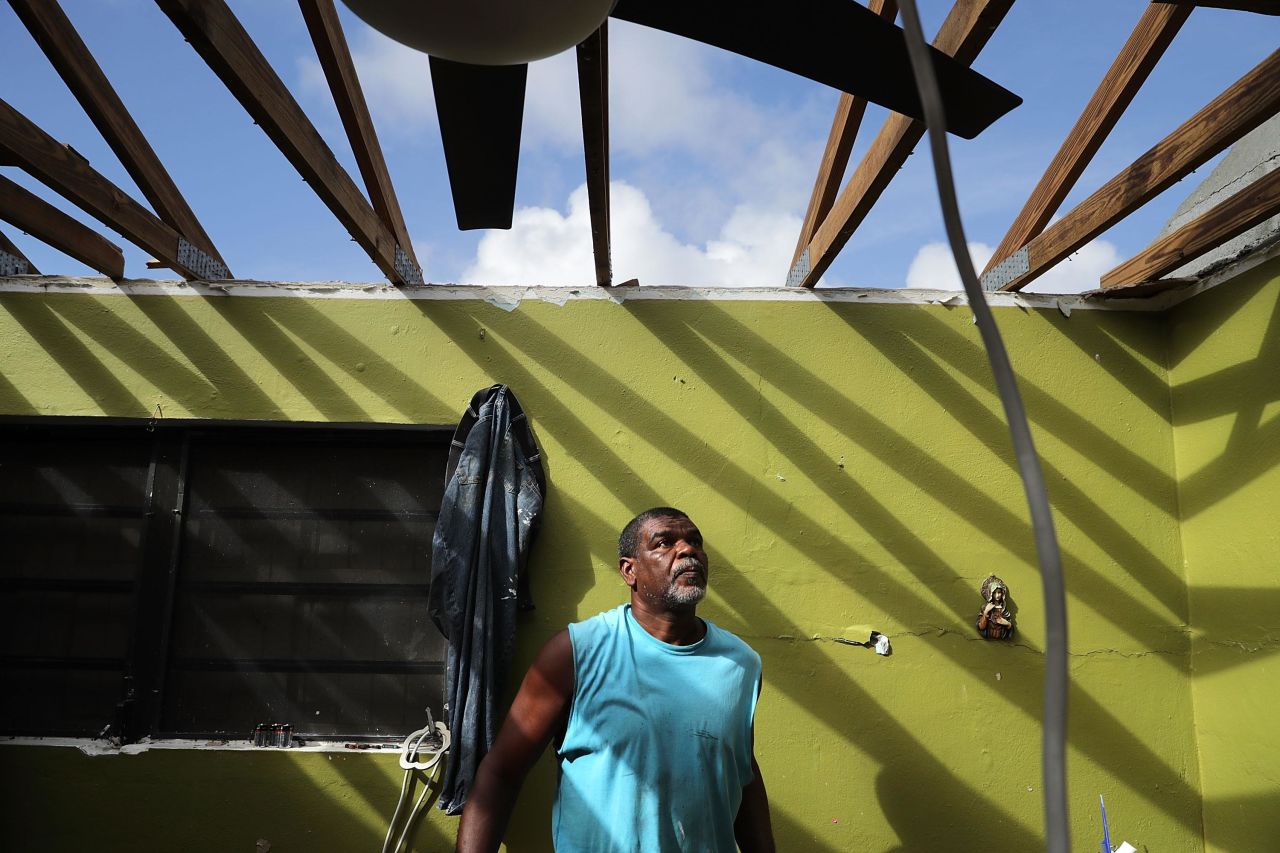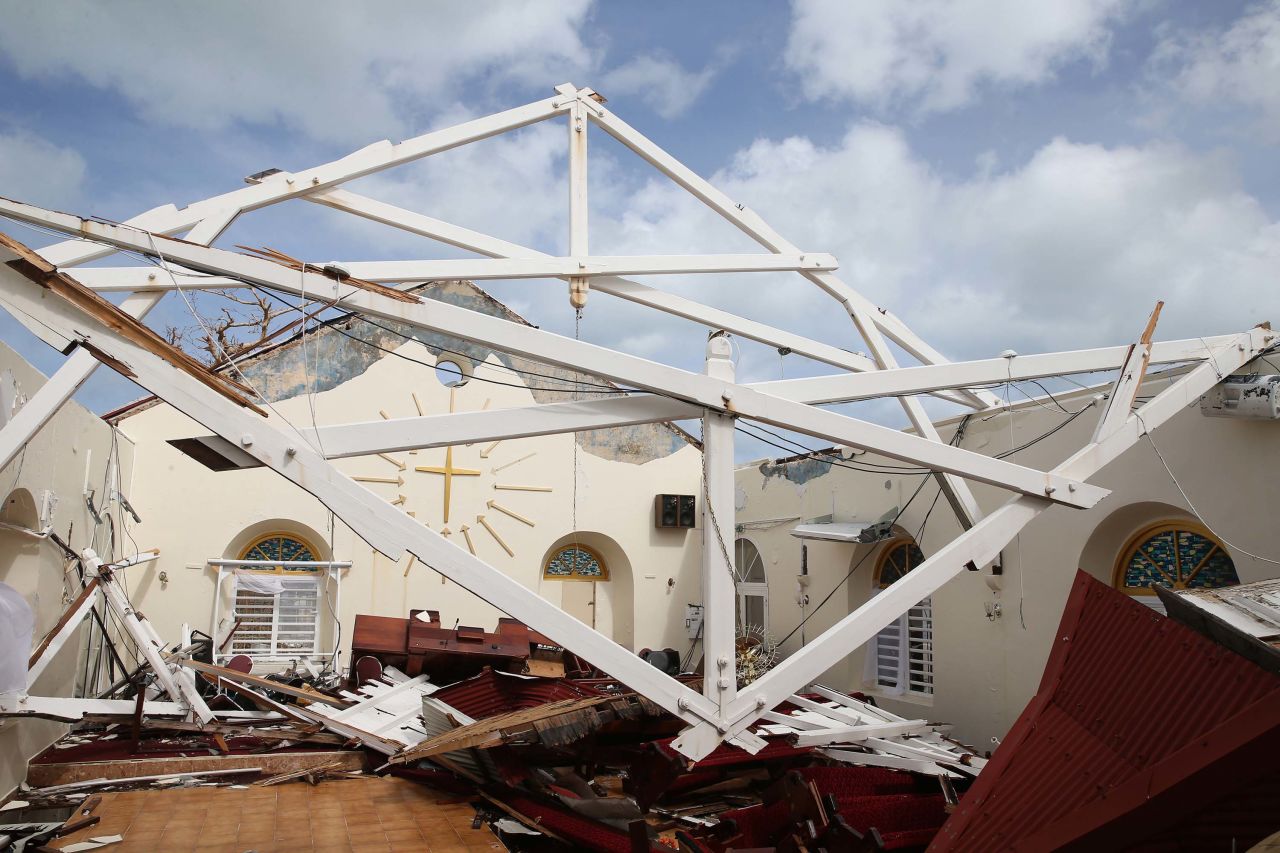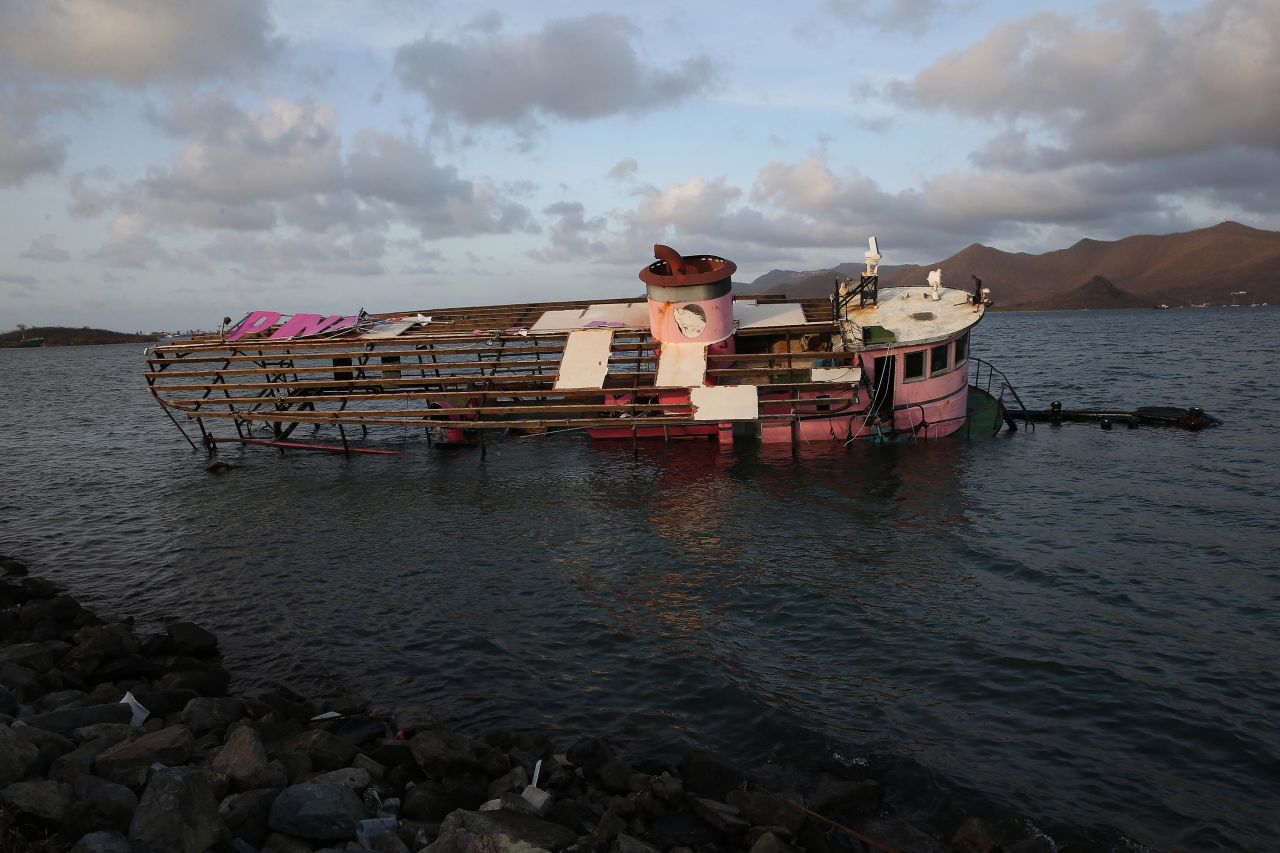 Hurricane Irma tears through Caribbean
Antigua, Barbuda's sister island and home to about 80,000 people, was spared the brunt of the storm.
St. Martin/St. Maarten
The 87-square kilometer island is split roughly in half between the French overseas collectivity of St. Martin, and St. Maarten, a constituent country of the Netherlands.
About 72,000 people live on the island, which has suffered property damage and power outages due to Irma.
French Interior Minister Gerard Collomb said Friday there had been nine deaths in French territories in the Caribbean but did not specify where they were. Four were previously confirmed in St. Martin.
"There is a sense of dread … utility poles are down everywhere. There is no power and no public water and it appears it may take a long time to restore," Xaverius van der Hoek, who lives in St. Maarten, told CNN.
"From my balcony alone, I count at least 24 homes and apartment building with either partial or entire roofs missing."
French and Dutch authorities said Friday that looting had broken out on the island but that security forces were being deployed to deal with the problem.
The Virgin Islands
They are made up of dozens of islands that are split between the US, British and Spanish Virgin Islands.
Irma pummeled St. Thomas, the most populated of the US Virgin Islands, with wind and rain on Tuesday, causing extensive damage to the popular tourist destination.
Gus Jaspert, Governor of the British Virgin Islands, posted a statement to Facebook late Thursday in which he declared a state of emergency for the territory.
"All of us have been affected by Irma and some more than others. Apart from the structural damage, there have sadly been reports of casualties and fatalities. I am truly heartbroken by this news," he said.
Daniel Orlando Smith, Premier of the British Virgin Islands, also cited fatalities caused by Irma in a statement posted Thursday but did not say how many.
"There can be no sugar coating; there has been almost total devastation of homes and businesses as each and every one of us has suffered some loss," he said.
Puerto Rico
Puerto Rico, an unincorporated US territory, managed to avoid a direct hit from Irma, but suffered strong winds and torrential rains.
More than 900,000 customers were without power as of 9 a.m. Friday, according to Puerto Rico's electricity authority. More than 56,000 customers were without water as of Thursday, according to Jesus Poupart of Puerto Rico's emergency operations center.
Officials are still trying to determine the full extent of the damage.
The Puerto Rico Governor's office said there had been three deaths in the territory. They were not a direct result of Irma, but indirectly related to the storm, it said.
St. Kitts and Nevis
The twin island nation of St. Kitts and Nevis is the smallest country in the Americas and Western Hemisphere, with a total land area of 261 square kilometers and a population of about 52,000.
According to a government statement, St. Kitts and Nevis suffered damage to property and water and power outages due to the storm.
Anguilla
One death was confirmed Thursday in Anguilla, a 90-square kilometer island that is one of several British overseas territories in the Caribbean.
Anguilla "received the hurricane's full blast," according to British Foreign and Commonwealth Office Minister Alan Duncan.
The island lies just north of St. Martin, with a population of around 17,000.
Turks and Caicos
Hurricane Irma barreled through Turks and Caicos, a British overseas territory, overnight Thursday into Friday.
The group of islands sits north of Haiti and east of Cuba and is home to about 52,000 people.
Places still in Irma's path
Irma is forecast to move between the north coast of Cuba and the central Bahamas Friday through Saturday, having whipped the southeastern Bahamas overnight into Friday.
Bahamian prime minister Dr. Hubert Minnis ordered the evacuations of six southern islands in the Bahamas early Wednesday. Around 330,000 people call the independent island nation home.
On Friday, Cuban forecasters warned residents that just about the entire length of the island would be impacted by Cuba's powerful wind and rains.
Tens of thousands of tourists have been evacuated from beachfront hotels and hundreds of thousands of Cubans have moved to temporary shelters, some in caves or Cold War-era bomb shelters.
Hurricane preparations are also underway in Florida, the third most-populous US state, where forecasts show Irma making landfall as a Category 4 storm this weekend.
The US National Hurricane Center issued hurricane and storm surge warnings for South Florida on Thursday night. Mandatory evacuations have been issued for many counties in South Florida, where residents have begun a mass exodus.
CNN's Brandon Miller, Patrick Oppmann and Marilia Brocchetto contributed to this report.