Story highlights
Adam Sobel: Our emergency management can protect lives during the hurricane, but Irma will still have a catastrophic economic impact
It's time to better protect our communities from the economic blows of natural disasters, he writes
Editor's Note: Adam Sobel, a professor at Columbia University's Lamont-Doherty Earth Observatory and Fu Foundation School of Engineering and Applied Science, is an atmospheric scientist who studies extreme events and the risks they pose to human society. Sobel is the author of "Storm Surge," a book about Superstorm Sandy. Follow him on Twitter: @profadamsobel. The opinions expressed are his own.
As I write, Irma is a category 5 hurricane with maximum sustained winds of 185 miles per hour. It has already sustained that extreme intensity for longer than any past Atlantic storm.
The first reports of Irma's impacts are just trickling out of the islands of Antigua, Barbuda, and St. Martin, which suffered direct hits last night. The city of San Juan, Puerto Rico, may just be spared the worst possible outcome, though initial reports suggest there may still be major damage. Other Caribbean islands remain under varying degrees of threat.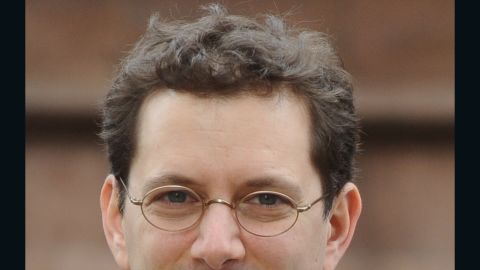 A few days further out, much of Florida is still directly threatened, as are Georgia and the Carolinas. Even the mid-Atlantic and northeast need to remain vigilant.
Are all of these places ready?
It depends on what one means by that question. There are reasonable grounds for cautious optimism that a landfall by Irma along the US coast won't cause large numbers of fatalities, even if it hits a highly populated area.
Damage to property and infrastructure, on the other hand, could well be massive, as could displacement and loss of livelihoods.
Good forecasts by the NHC, uncertainties notwithstanding, are allowing timely preparations. And by global standards, both our infrastructure and our emergency management procedures are adequate to protect the lives of almost everyone who listens to the advice of their local officials.
Even as Harvey caused truly catastrophic devastation in Texas, the official death toll there remains well below 100. That number will probably yet rise, and of course each death is awful for that person's loved ones. But the number will remain much, much lower than it could have been if not for our modern emergency management capabilities.
The potential losses in other respects are nonetheless huge. Here in the United States, even after Katrina and Sandy, recent decades have seen rapid growth in population and real estate development along hurricane-prone coastlines. There is a lot there to be destroyed now, and most of it hasn't been tested by a storm with Irma's potential for destruction. (Matthew last year came close, but in the end spared Florida's Atlantic coast its worst.)
If Irma's path from here ends up resembling that of the 1926 Miami hurricane – still a definite possibility at this moment – the financial toll could exceed $150 billion, according to a 2008 study reported last year by the Miami Herald. (That's comparable to numbers being thrown around for the cost of Harvey. Two such events within a couple of weeks would be hard to comprehend.) The numbers of people displaced, homes destroyed or damaged, and lives upended would also be enormous.
Yet one can reasonably hope that the death toll in this awful scenario might be less today – maybe even much less – than the 372 killed in 1926, even though the population is nearly 20 times larger today than it was then.
And compare any of these numbers to the more than 1,000 that are so far estimated to have died in this summer's monsoon floods across India, Nepal, and Bangladesh. The real body count in these countries might be much larger; accurate estimates are difficult in many of the places affected. And the numbers will continue to rise due to follow-on public health impacts, such as cholera outbreaks due to contamination of drinking water.
The disparity in death tolls between richer and poorer countries leads some to argue that we shouldn't worry about either the increasing risks due to climate change, or the increasing exposure to natural hazards, whether in the United States or elsewhere. The key, this line of thinking goes, is for economic growth to proceed as quickly as possible. Then disasters like Harvey, or the one that Irma threatens to become, will be just "speed bumps" on the road to prosperity.
I doubt people who have been through any of these events in the United States can see it that way. Many of them suffer harmful effects – financial, personal, psychological – for years afterward.
As our economy has grown, our exposure to "natural" disasters has grown with it. Yes, we can save more lives, and that rightly deserves to be celebrated. But the toll from disasters by financial and other measures is increasing fast.
It is within our power to do more about that by reducing the incentives that currently exist (such as heavily subsidized flood insurance) to put people, property and infrastructure in harm's way. And in the longer term, we can mitigate the potentially much greater threats from rising seas, increasing temperatures, and more powerful storms by reducing greenhouse gas emissions.
And – through better forecasts, emergency management, infrastructure and public health measures – the potential exists to reduce harm in the developing world in the short term, rather than just waiting for growth to solve everything. Hundreds of thousands died in Bangladesh in cyclones in 1970 and 1991. A similar storm in 2007 killed about 3,500 – still an awfully large number by current US standards (it's about double the official death toll from Katrina), but an enormous improvement – not because the country had become rich, but because, with some international help, it built shelters and set up effective warning networks.
Get our free weekly newsletter
Sign up for CNN Opinion's newsletter.
Of course, economic growth brings many benefits and everyone wants it. But at all levels of economic development, risks from extreme weather events can be greater or lesser, depending on policy choices.
In the United States, we can still hope, at this moment, that Irma won't test our capacity to manage disaster to the extent that Harvey did. Nevertheless, we might take a moment to appreciate how fortunate we are – we are extremely unlikely to be killed by weather, even if we live in the most exposed places.
That peace of mind, such as it is, shouldn't mean that we do nothing more about disaster risk than cheer on economic growth. Many other problems in life aren't simple functions of wealth or poverty; disasters aren't either. We have choices to make.