Egypt's police and National Security officers are carrying out widespread and systematic torture of political prisoners, which probably amounts to a crime against humanity, rights group Human Rights Watch (HRW) said in a report released Wednesday.
Security forces "routinely torture political detainees with techniques including beatings, electric shocks, stress positions, and sometimes rape," the group claimed.
Prosecutors typically ignore prisoners' complaints and sometimes also threaten them with torture, it said, "creating an environment of almost total impunity," HRW said in a press release accompanying the report.
According to HRW, allegations of torture by Egypt's security forces have been widespread since President Abdel Fattah el-Sisi came to power in 2013, having ousted former President Mohamed Morsy in a military coup.
Sisi "has effectively given police and National Security officers a green light to use torture whenever they please," Joe Stork, deputy Middle East director at Human Rights Watch, said in a statement. "Impunity for the systematic use of torture has left citizens with no hope for justice."
In a statement on Thursday, Egyptian Foreign Ministry spokesman Ahmed Abu Zeid criticized the report as "flimsy" and said it marked "a new episode in a series of deliberate defamation by such organization, whose politicized agenda and biases are well known and reflect the interests of the entities and countries sponsoring it."
Margert Azer, a member of the parliamentary committee on human rights, told state-run daily Al-Ahram on Wednesday that HRW is "a dubious organization that promotes lies. Its reports are erroneous and contain undocumented and inaccurate information."
The rights group said its report was based on interviews with 19 former detainees, along with the family of a 20th detainee, who were tortured between 2014 and 2016. It also reviewed dozens of reports about torture by Egyptian human rights groups and media outlets.
The former detainees interviewed by HRW "described what amounted to an assembly line of abuse aimed at preparing fabricated cases against suspected dissidents, beginning at the point of arbitrary arrest, progressing to torture and interrogation during periods of enforced disappearance, and concluding with presentation before prosecutors, who often pressure detainees to confirm their confessions and take no measures to investigate the violations against them," the report said.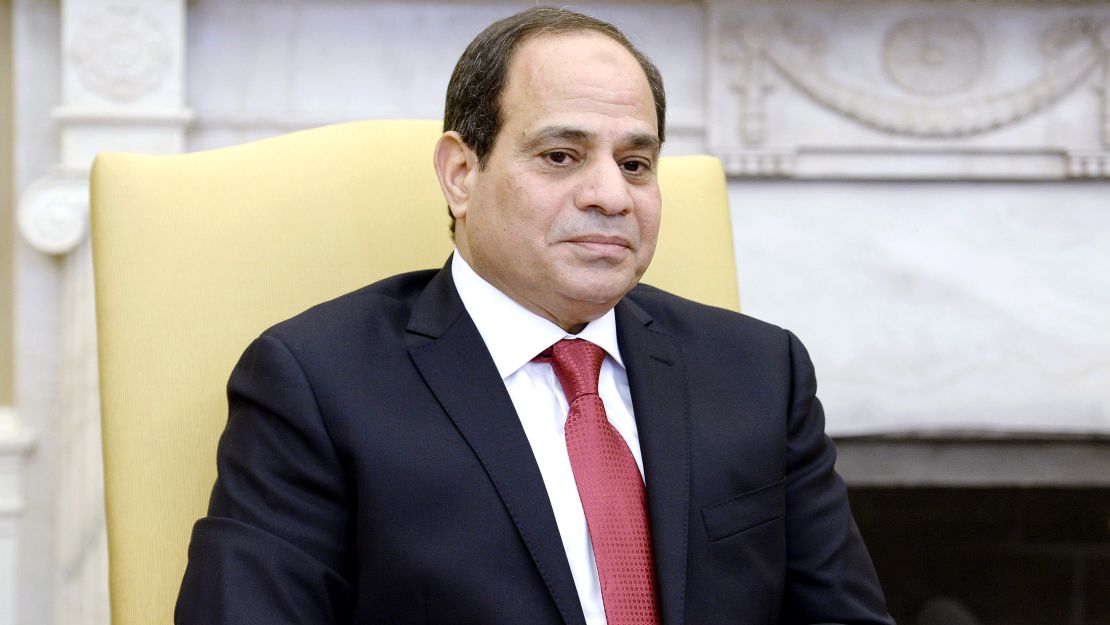 'Severe pain'
Egypt's constitution prohibits torture, intimidation, coercion, and "physically or morally" harming detainees. It also provides that any statement made under torture or threat of torture should be disregarded.
However, Egypt has failed to meet these basic commitments under international human rights law, the rights group claimed.
"Of the 20 cases documented by Human Rights Watch, 13 detainees were tortured in National Security offices, five in police stations, and two in both places," the group said.
"The former detainees said that torture sessions begin with security officers using electric shocks on a blindfolded, stripped, and handcuffed suspect while slapping and punching him or beating him with sticks and metal bars. If the suspect fails to give the officers the answers they want, the officers increase the power and duration of the electric shocks and almost always shock the suspect's genitals," said a news release accompanying the report.
"Officers then employ two types of stress positions to inflict severe pain on suspects, the detainees said." Security officers continued to beat and shock the detainees while they were in these positions, which they were forced to hold for hours, it added.
All but one of the former detainees interviewed by HRW said they had told prosecutors about the abuse they suffered, but none saw any evidence that action was taken to investigate, the group said.
UN: Torture 'systematic' in Egypt
HRW called for Sisi's government to appoint an independent special prosecutor to inspect detention sites, investigate claims of abuse and prosecute perpetrators.
"Past impunity for torture caused great harm to hundreds of Egyptians and laid the conditions for the 2011 revolt," Stork said. "Allowing the security services to commit this heinous crime across the country invites another cycle of unrest."
But the group also noted that the "specific practices documented in this report are far from new," saying it had first documented claims of torture by security forces in Egypt as early as 1992.
The UN Committee Against Torture concluded in its 2017 report that it had reached "the inescapable conclusion that torture is a systematic practice in Egypt" and that "perpetrators of torture almost universally enjoy impunity" despite Egyptian laws prohibiting its use.
The committee urged the Egyptian authorities immediately to end the practice of torture and ill-treatment in all places of detention, to institute a zero-tolerance approach to torture and to prosecute the perpetrators, including those with command responsibility.
The same UN report said Egypt had disputed the admissibility and reliability of the information on torture provided to the UN panel by non-governmental organizations.
The committee added that Egypt "asserts that torture is not a systematic practice in Egypt and that, while some incidents of torture may have occurred, they are isolated incidents, which are investigated by the authorities."
This story has been updated with Egypt's response to the HRW report.
CNN's Sarah El Sirgany contributed to this report.