Story highlights
People who chose to stay in flooded homes ordered to evacuate
Mexico says it will send relief supplies to US this week
Correction: A previous version of this story incorrectly stated that the city of Houston is 95% operational. Most of Houston is operational and more than 95% of the city is dry, according to Houston Mayor Sylvester Turner.
(CNN) —
As Harvey's rainfall tapered off over the weekend in Texas, the region is starting to take stock of the damage as it enters the next phase of recovery.
After Hurricane Harvey spawned epic flooding along the Gulf Coast, insured flooding victims will be able to get financial relief a little bit faster.
Toxic waste sites flooded
At least 13 toxic waste sites in Texas were flooded or damaged by Hurricane Harvey, the Environmental Protection Agency said. The 13 affected sites have industrial waste from petrochemical companies, acid compounds, solvents and pesticides.
The EPA announced over the weekend that it had assessed 41 Superfund sites using aerial images.
The impact of flooding on the sites is unknown. The EPA said its workers have not been able to "safely access the sites" but are ready to do so as soon as the floodwaters recede.
A Superfund site is land that is contaminated by hazardous waste and identified by the EPA as a candidate for cleanup because it poses a risk to human health and/or the environment. The 13 affected sites have industrial waste from petrochemical companies, acid compounds, solvents and pesticides.
More challenges
The toxic waste sites are the latest environmental threat to emerge since Harvey swept through the region.
Fires broke out over two days at a flooded chemical plant near Houston.
People living within 1.5 miles from the Arkema site in Crosby were evacuated days before the explosions. The evacuation order was lifted early Monday morning after local officials determined it was safe to let residents return home.
Officials have been letting chemical containers catch fire and burn out rather than endanger firefighters, the EPA and the Texas Commission on Environmental Quality said in a joint statement.
The Superfund sites and the Arkema plant represent just a snapshot of the catastrophic storm's cascading effects.
As of Saturday, 2,300 of the 4,500 drinking water systems potentially affected by Harvey have been contacted, the EPA said. Of those, 1,514 systems are fully operational, 166 have boil-water notices, and 50 are shut down. As for wastewater and sewage, 1,656 of about 2,469 wastewater treatment plants are fully operational in affected counties.
Why we don't yet know Harvey's true toll?
Photos: Hurricane Harvey slams Texas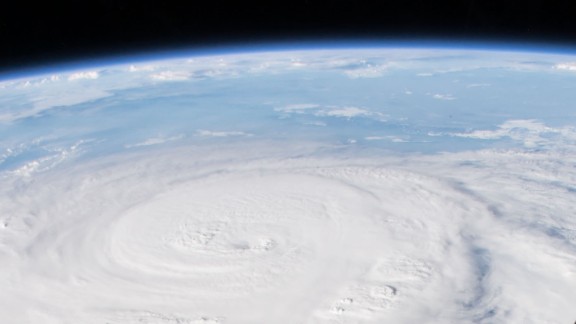 Photos: Hurricane Harvey slams Texas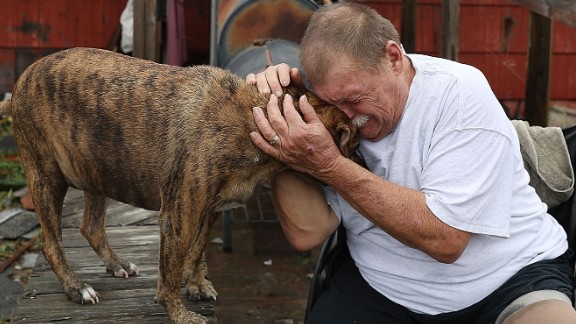 Photos: Hurricane Harvey slams Texas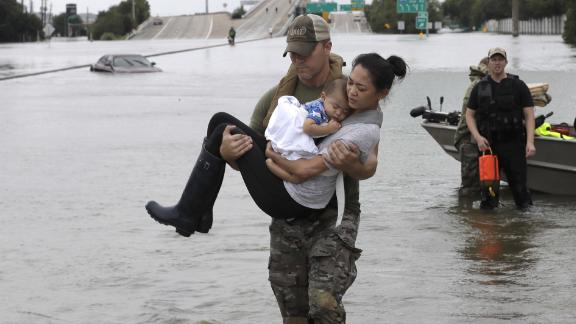 Photos: Hurricane Harvey slams Texas
Photos: Hurricane Harvey slams Texas
Photos: Hurricane Harvey slams Texas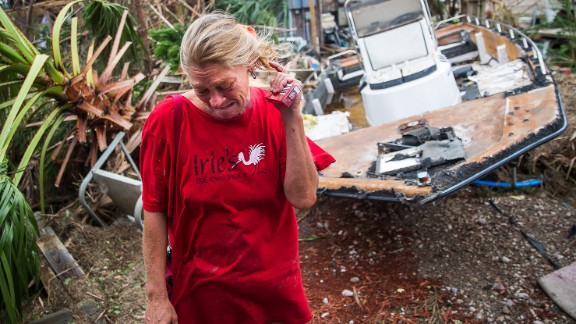 Photos: Hurricane Harvey slams Texas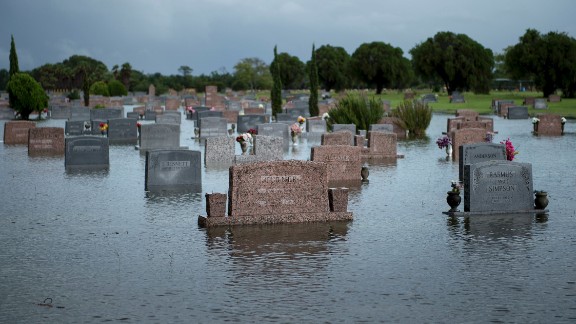 Photos: Hurricane Harvey slams Texas